architecture - engineering - construction

Doors
---
November 16, 2023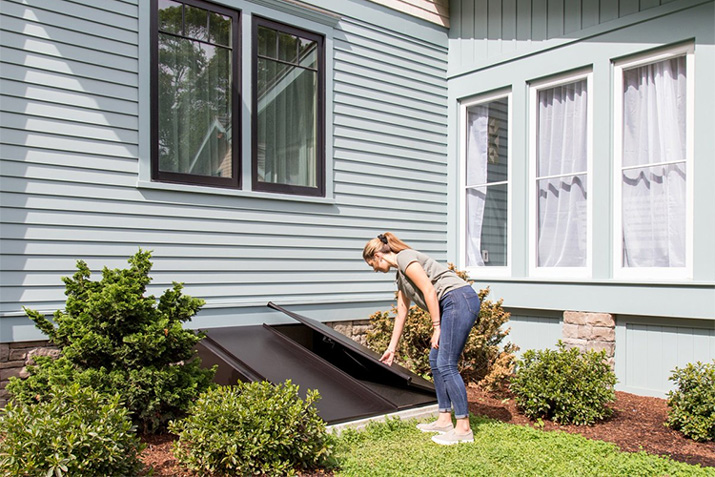 In the realm of basement access, one name stands out as a pioneer and leader – BILCO. For an astounding 90 years, BILCO has redefined the landscape of basement doors, seamlessly blending innovation, design, and durability. AECinfo.com is excited to shed light on BILCO's transformative approach to basement entry, ensuring not just functionality but also safety and aesthetic appeal.
---
September 5, 2023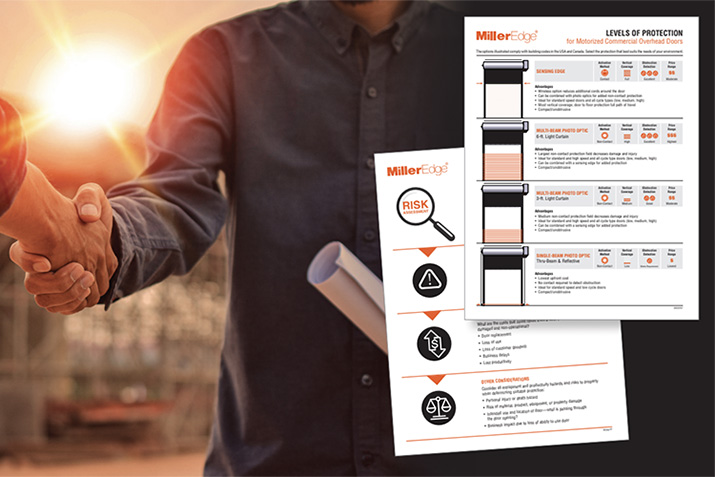 The new Levels of Protection guide by Miller Edge leads end users through assessing the risks for their distinct environments and aiding them in identifying and selecting the most suitable safeguarding solutions for their motorized commercial overhead doors.
---
July 12, 2023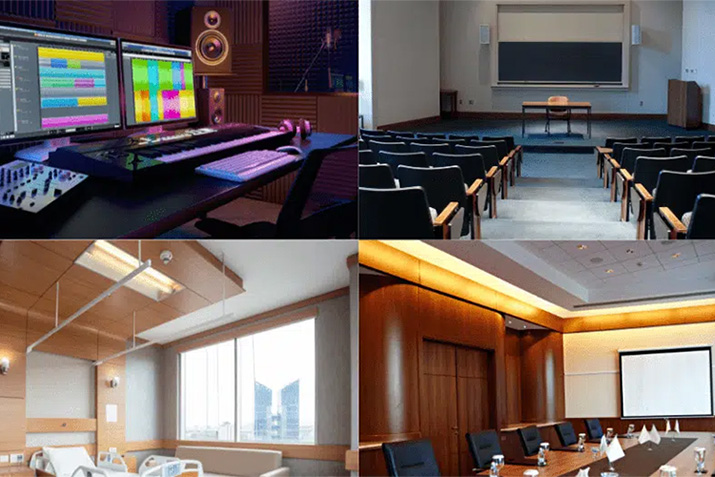 Ambico's acoustic door and frame assemblies are expertly engineered products designed to minimize the transmission of sound waves, ensuring the creation of private, secure, and sound-controlled environments across a wide range of industries. In this article, we will delve into the diverse applications of these innovative solutions and explore the benefits they offer:
---
May 23, 2023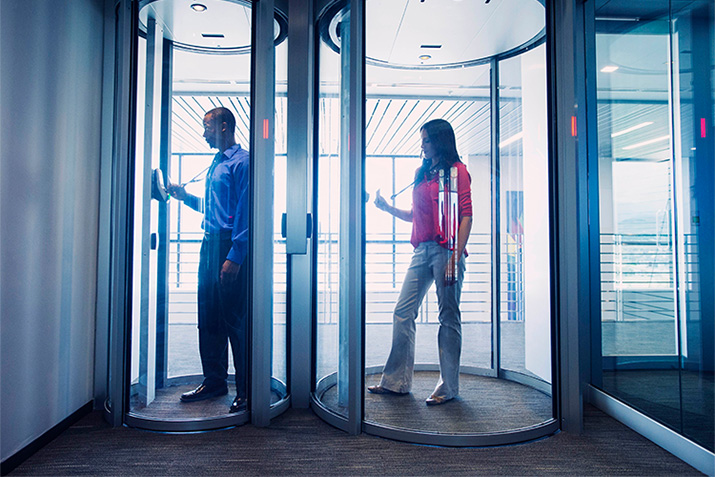 Implementing a layered approach to physical security is the best way to mitigate unauthorized entry and all the associated risks and liabilities. In this blog, we'll step through the critical security layers that data centers need, and discuss considerations for selecting the best security entrance solution for each layer.
---
March 31, 2023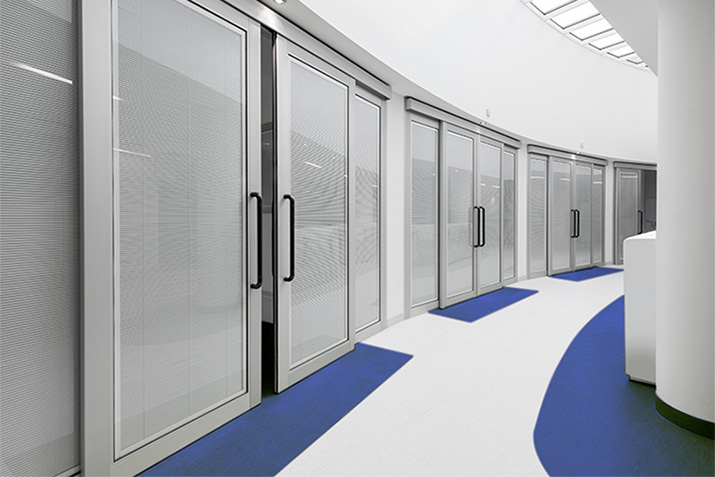 Breaking the Threshold - If you ever needed proof that Accuride movement solutions are built tough, look no further than the 116RC Heavy-Duty Linear Track System. Accuride engineers have certified this versatile system's max load rating at 1,300 lbs, almost double the previous rating.
---
February 14, 2023
In order to reliably increase building security, a barrier and access control system needs bullet-resistant frames for its ballistic doors and windows. At one time, architects and builders had extremely limited options for such ballistic framing. Today, advancements in designs and fabrication techniques have expanded the options significantly. This expansion has primarily been in aluminum framing systems, which have seen the most innovation in the past decade.
---
February 7, 2023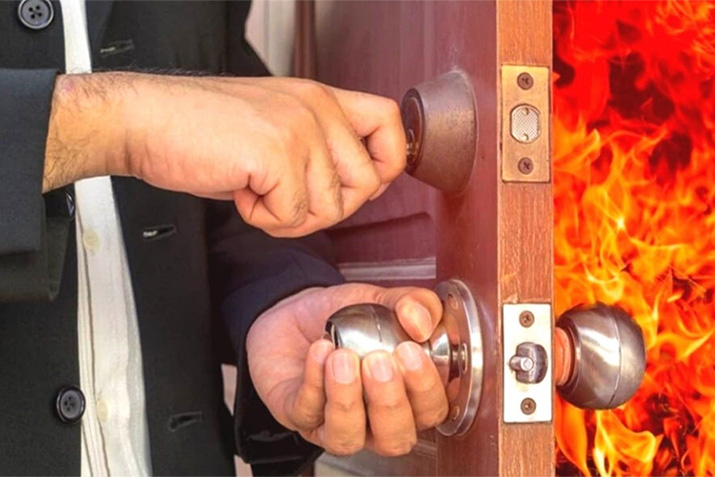 Fire resistance is the property of a material (such as insulation) or assembly of materials to withstand fire, continue to perform its given function and/or provide containment of a fire for a specified period, and prevent the fire from spreading. The occupancy level, building type and egress requirements based on national, state, and local codes will dictate the use of many more fire rated openings throughout most of these buildings. So, what exactly is a fire-rated door, and how is it different from any other door in your building?
---
November 30, 2022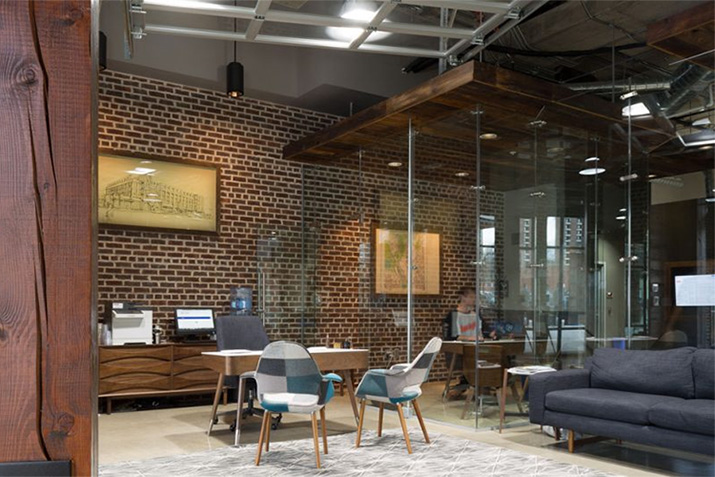 ---
September 19, 2022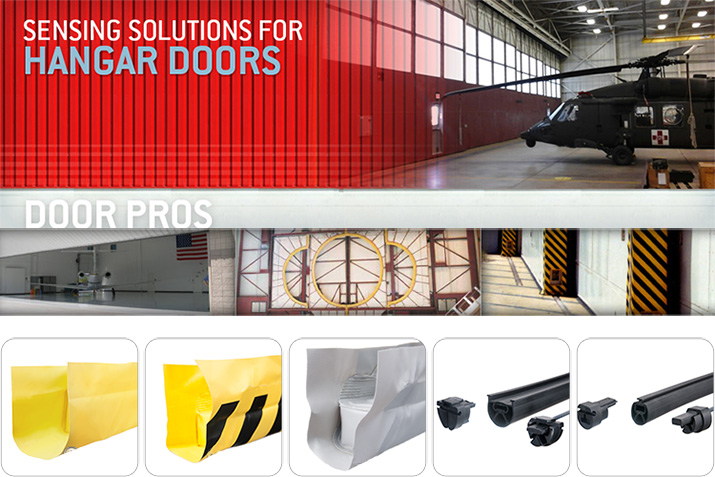 Reduce the risk of injury and damage to aircraft and equipment with custom Miller Edge hangar door sensing edges. Install on the leading edge of a sliding or bi-folding hangar door or surround an aperture opening. You can count on Miller Edge to provide entrapment protection devices that have been put to the test and proven dependable in protecting personnel, equipment, and property for over 65 years.
---
August 31, 2022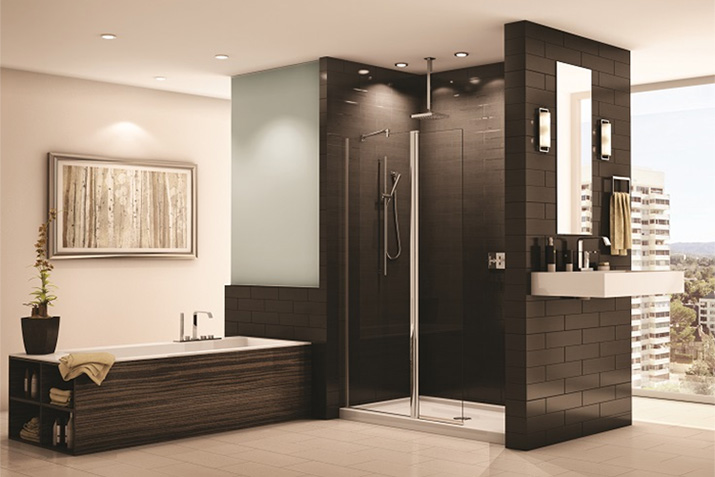 You want the simplicity of a walk-in shower. You know less can truly be more. However, you're not sure if a glass shower shield is right for you. You're wondering about the advantages and disadvantages of glass shower shields. You don't want to make a decision you'll regret. This article gives you the 'inside scoop' to the pros (and cons) of fixed and pivoting glass shower screens.
---
August 17, 2022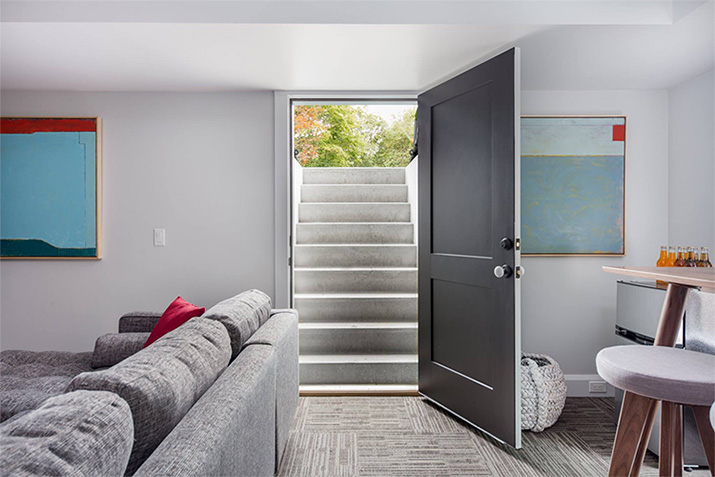 Consisting of a precast concrete stairwell and a BILCO basement door, a PermEntry basement entrance is the fastest and most economical way to add convenient, direct basement access to any home. PermEntry® is ideal for new home construction and can be delivered and installed by a BILCO PermEntry® dealer in just a few hours.
---
June 17, 2022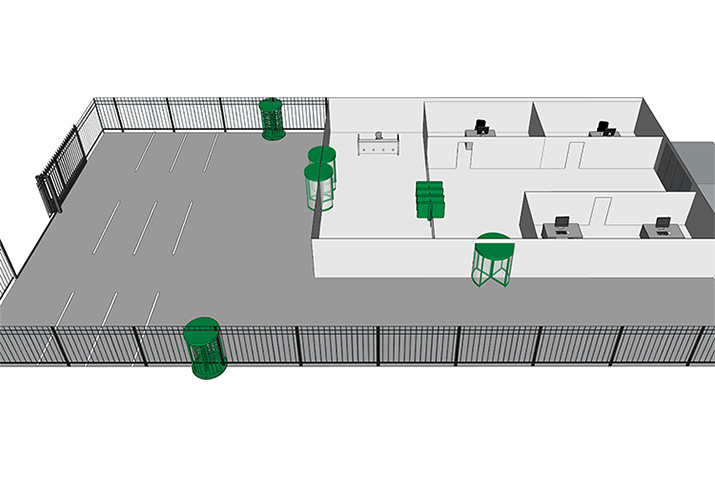 In this blog, we'll step through each area of a typical corporate campus and define the most effective security entrances for each location. We're also providing an interactive infographic that outlines this same information in one clear and concise package that you can download to share with others in your organization.
---
June 8, 2022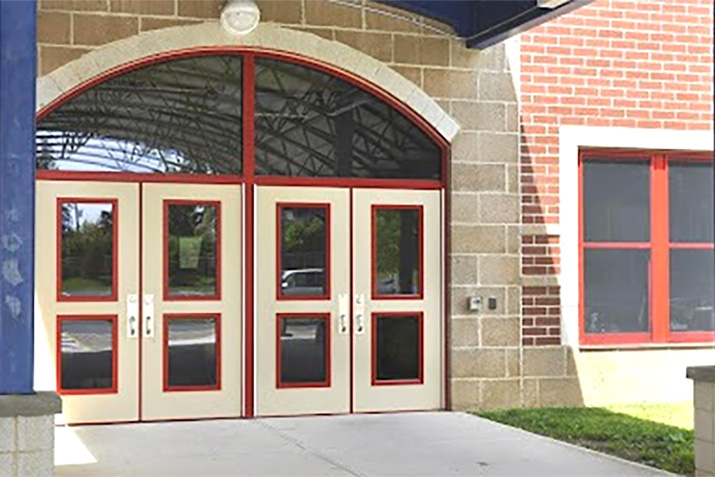 As an organization that focuses on manufacturing specialized opening solutions, we devote a significant amount of time and resources on finding new and innovative solutions through our research and development process. Driving AMBICO's new product development process is the need for an opening solution in the marketplace based on several architectural, geographical, and societal […]
---
August 25, 2021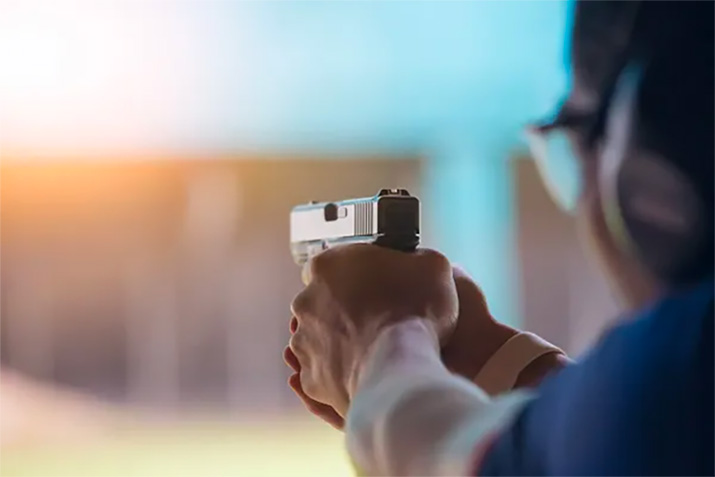 Trust Ambico's bullet resistant steel doors and frames to provide you with ballistic protection in accordance with the UL752 standard from Levels 1 through 10, while maintaining the appearance of standard hollow metal doors.
---
August 13, 2021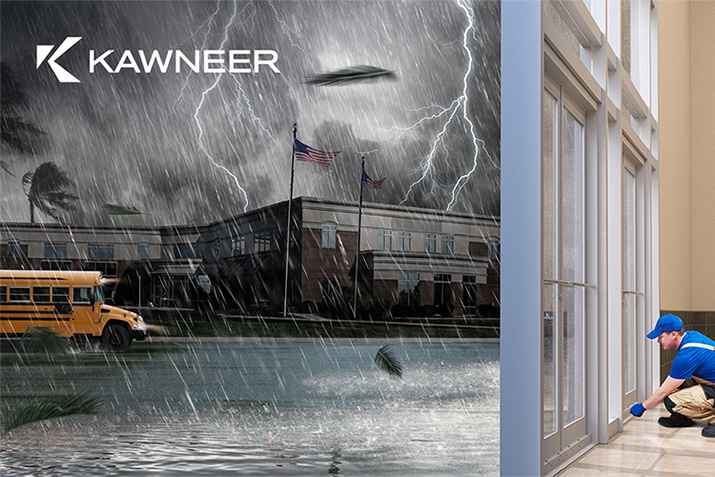 Kawneer's enhanced 350/500 IR Entrances with the new Water Performance Option are high performing, aluminum hurricane impact doors that meet the latest requirements of the Florida Building Code TAS-202 Standard.
---
February 15, 2021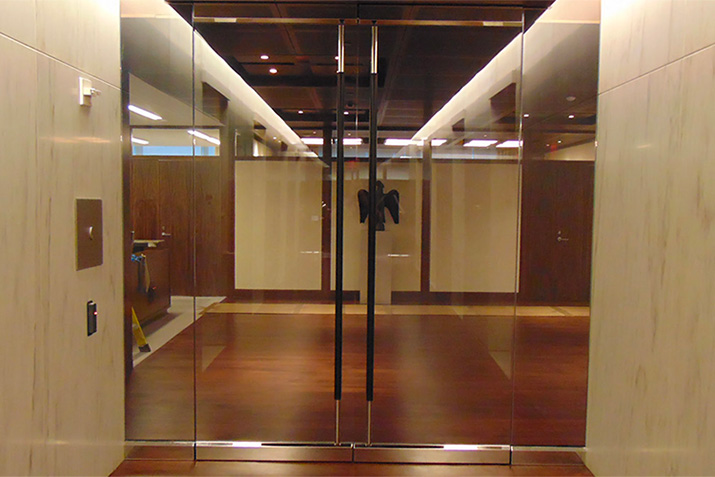 'Frameless' all-glass doors are broad and inviting—practically the standard for modern offices. It's important to know, however, that startlingly few glass door security options both fit and meet aesthetic demands while still providing significant safety.
---
January 18, 2021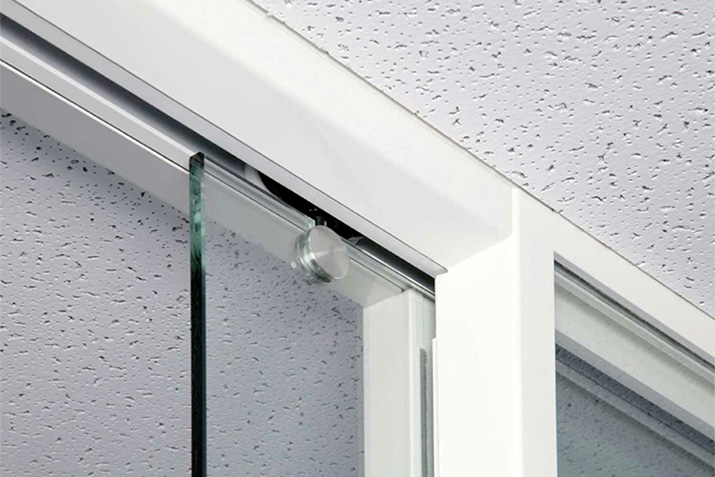 A modern office deserves modern conveniences. One modern convenience is the integration of tempered glass sliding doors. Offering safety and ease of installation and use, sliding glass doors are the perfect choice for your office.
---
November 9, 2020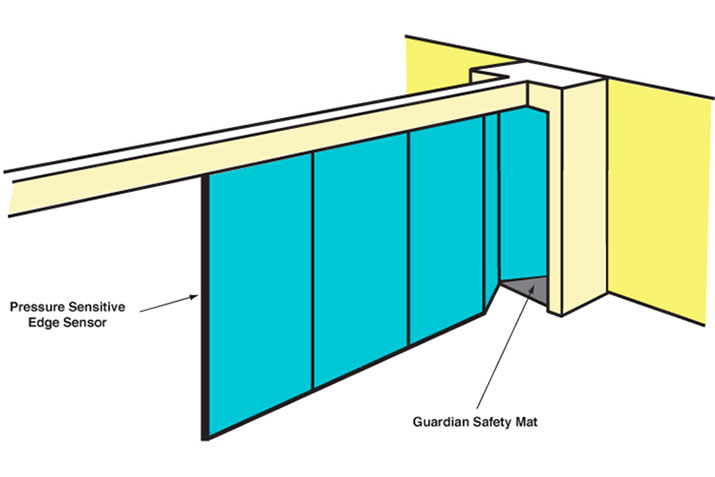 Safe Buildings Begin with Safe Designs. Sliding doors and moveable partition walls are found in a variety of projects ranging from school gymnasiums to conference center facilities. Miller Edge products help you comply with relevant safety standards and building codes for such installations. Partition walls create a potential hazard point along the leading edge as the door is closing and a potential entrapment area in the pocket as the door is opening. Miller Edge manufactures products to guard against injury in both areas.
---
June 29, 2020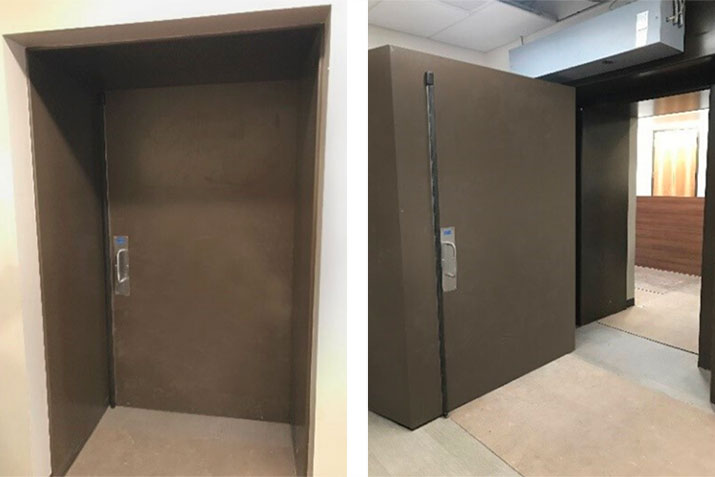 Mars Metal was contracted by a large commercial construction company to build accelerator doors for a cancer care facility in Washington, USA. We were brought on board due to our expertise in fabricating and installing accelerator doors. What made this particular project unique was that one door was to be installed immediately to get an accelerator room operational and the second door was to be installed at a later date. We began the fabrication process working with the physics report provided by the customer to custom design a set of doors. Adjustments were made on our approval drawings and the doors were designed to the customer's exact specifications to ensure installation on-site would be smooth.
---
June 22, 2020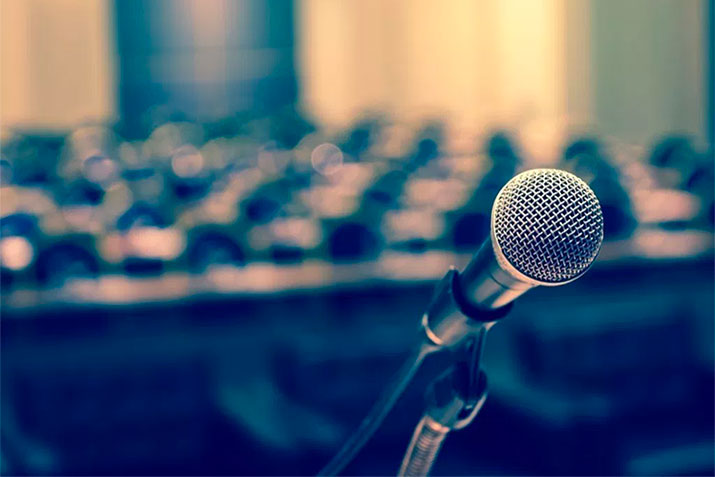 Did you know Ambico's Acoustic Door and Frame Assemblies are tested by independent laboratories to comply with the most up-to-date standards on the continent? Learn more about our range of Acoustic products.