architecture - engineering - construction

Architecture
---
November 7, 2023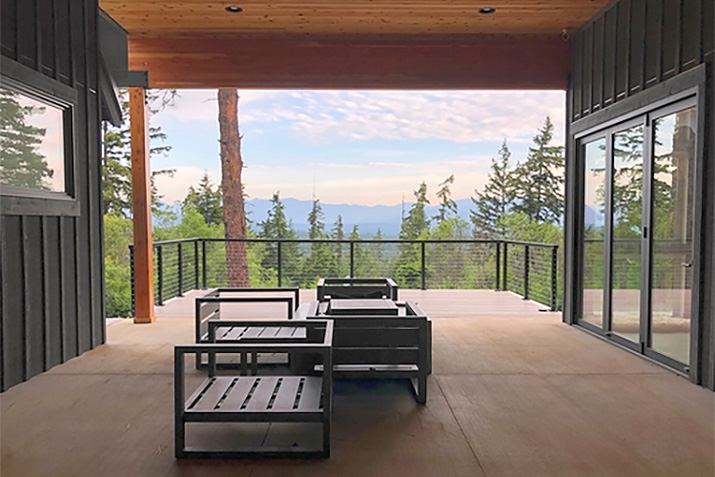 This home in Ellensburg, WA, features a cable railing that is both durable and allows for a stunning unobstructed view. Bring the outdoors indoors with a cable railing by Stainless Cable & Railing.
---
November 1, 2023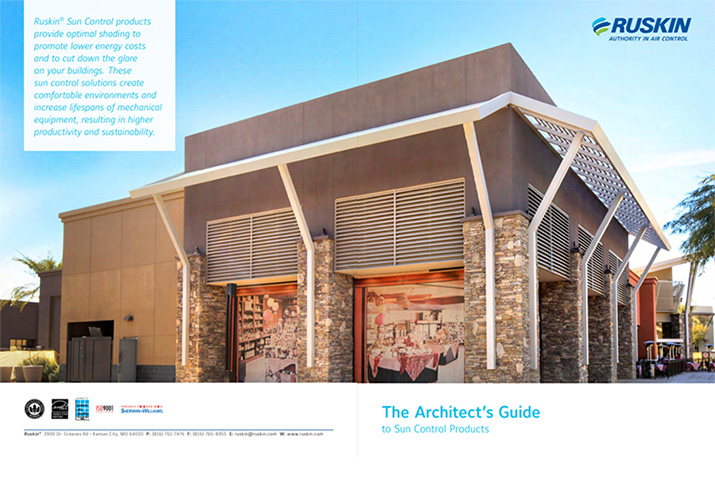 The Ruskin Architect's Guide to Sun Control Products provides an overview of Ruskin's sun control products and their benefits for architects and builders. It is the perfect guide for architects and builders looking to enhance building sustainability and aesthetics through sun control solutions.
---
September 19, 2023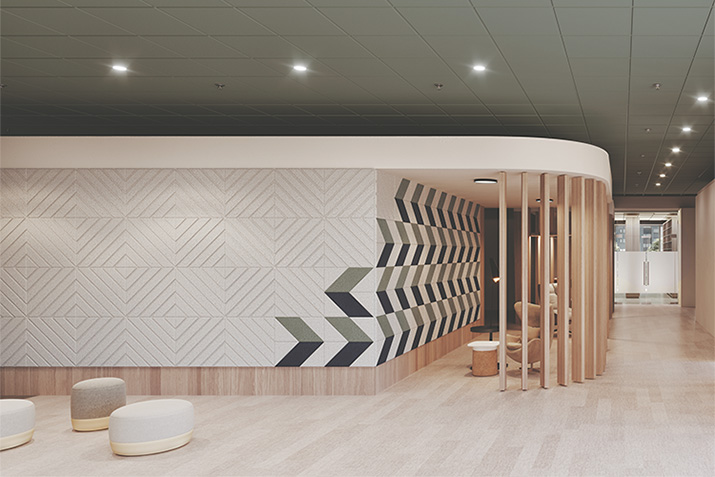 New portfolio combines texture, shapes, linear designs, patterns, and colors. Armstrong Ceiling & Wall Solutions has introduced Tectum® DesignArt™ ceiling and wall panels, a new portfolio of 46 mix-and-match sustainable, acoustical panels that transform interior spaces by combining texture, shapes, linear designs, patterns, and colors. The new portfolio includes Tectum DesignArt – Shapes, which features 30 standard shaped panels for direct attachment to ceiling and walls, and Tectum DesignArt – Lines which features eight standard precision-routed linear designs for direct attachment to ceilings and walls. The same eight linear designs are also featured on tegular ceiling panels.
---
September 7, 2023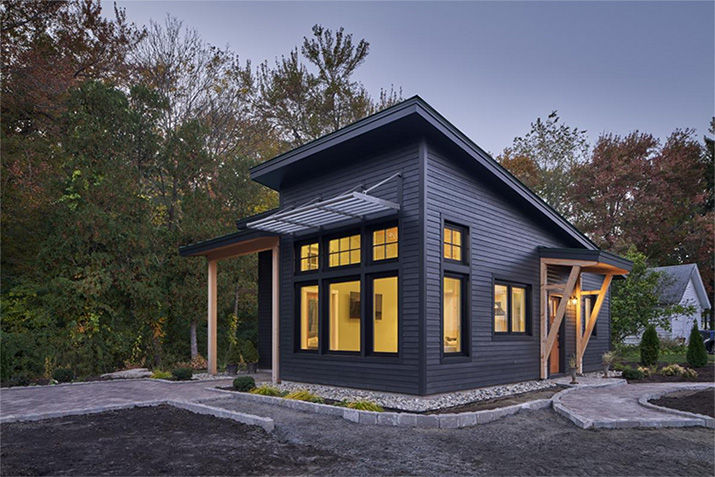 In the ever-evolving landscape of construction, innovative solutions are continually reshaping the industry. Today, we invite you to explore an exciting advancement in the world of architecture and construction - panelized construction. The exploration is inspired by CertainTeed, who recently shared their insights on this transformative approach in a blog post. Dive into the future of construction and the remarkable potential of panelized building methods.
---
August 25, 2023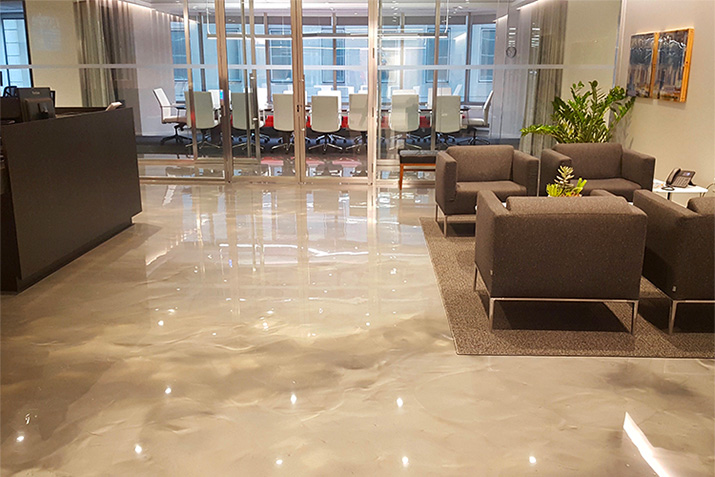 Elevate your architectural designs with the innovative REFLECTOR™ Enhancer Flooring System by Elite Crete Systems. Crafted exclusively for the discerning needs of commercial, industrial, and residential spaces, this specialty, high-build, self-leveling, and fluid-applied floor coating opens the door to a world of possibilities. When your project demands a flooring solution that seamlessly blends durability, longevity, aesthetics, ease of maintenance, and complete customization, the REFLECTOR™ system stands ready to meet and exceed your expectations. To ensure optimal results and capture the distinct essence of these flooring systems, we recommend engaging with our technical experts before installation or specification.
---
August 15, 2023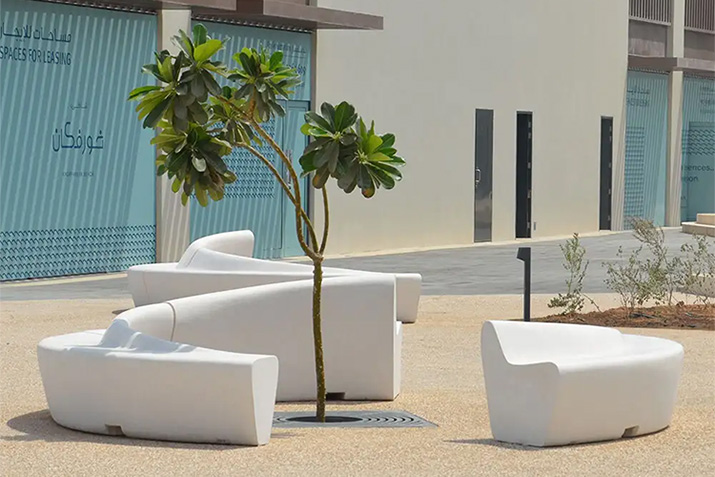 Elevate your outdoor spaces to new heights of charm and functionality with the innovative seating designs offered by Wausau Tile. Whether you're envisaging a serene oasis in your backyard or planning a dynamic urban park layout, infusing your environment with a variety of seating options can transform it into an inviting and cozy haven.
---
August 10, 2023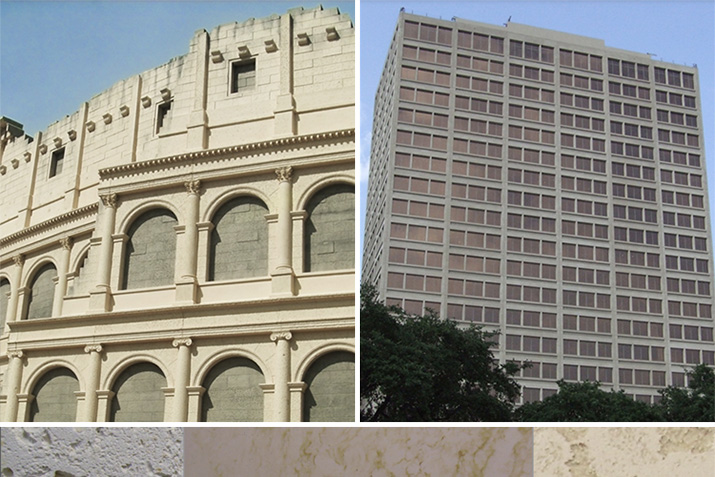 Traditional concrete has long been fortified with steel to enhance its strength, but a revolutionary evolution has occurred with the advent of Glass Fiber Reinforced Concrete (GFRC). GFRC takes concrete to a new level, harnessing the power of glass fibers for reinforcement instead of steel. This groundbreaking innovation has redefined the possibilities of construction materials and techniques.
---
August 8, 2023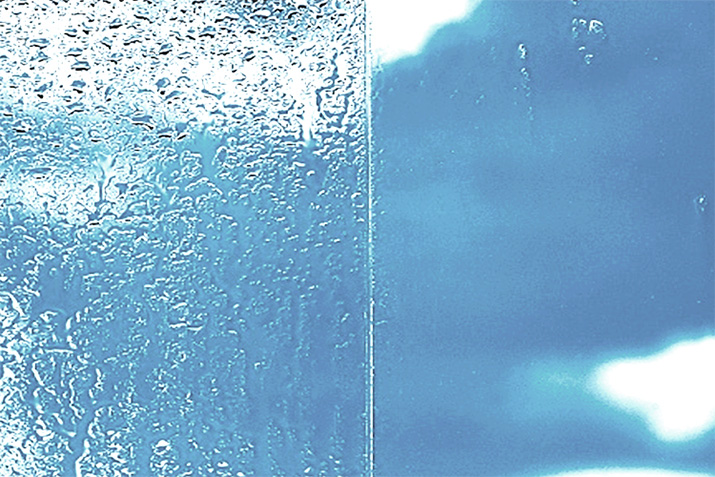 Here at AECinfo.com, your premier source for architecture, engineering, and construction insights, we're excited to showcase an innovative solution that's revolutionizing the world of glass railings – eGlass™ Railing's Carefree Clean™ Glass. We understand that maintaining the pristine appearance of glass panels can be a concern, but with Carefree Clean™ Glass, those worries are a thing of the past.
---
July 27, 2023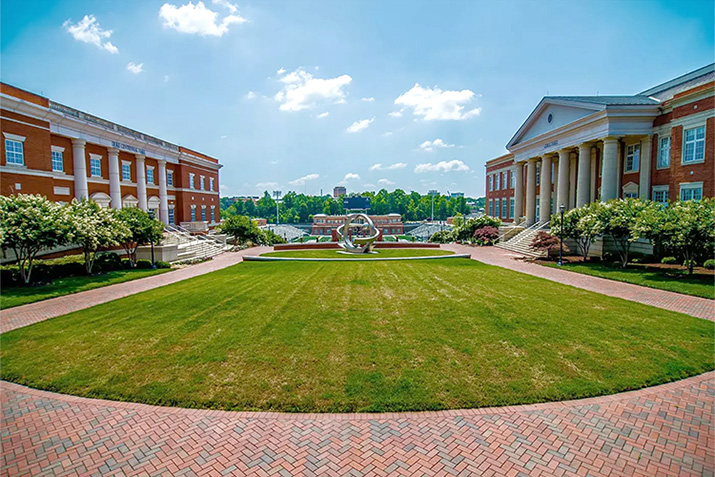 As summer sets in, schools and universities seize the opportunity to conduct essential rooftop projects, including roofing installations and maintenance. With the academic year on hold, and favorable weather conditions, this time of the year is ideal for such endeavors. However, safety is of utmost importance, especially when working at heights. That's where BlueWater comes in - providing top-notch fall protection solutions and products designed specifically for educational institutions.
---
July 25, 2023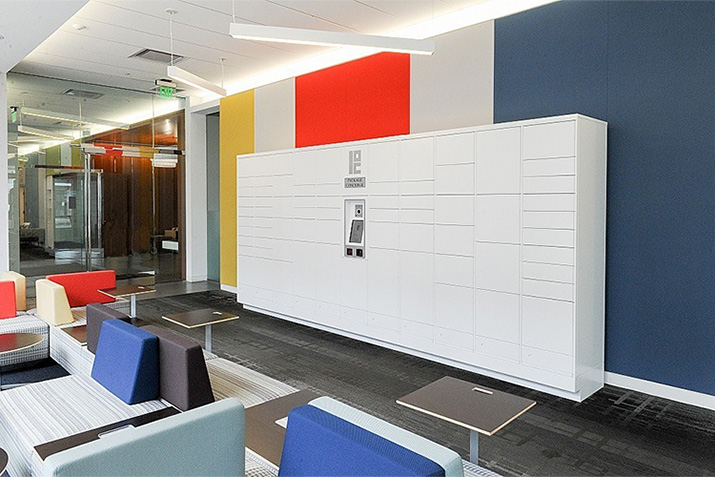 How Package Concierge® is Revolutionizing Package Management for Gen Z Students
---
July 21, 2023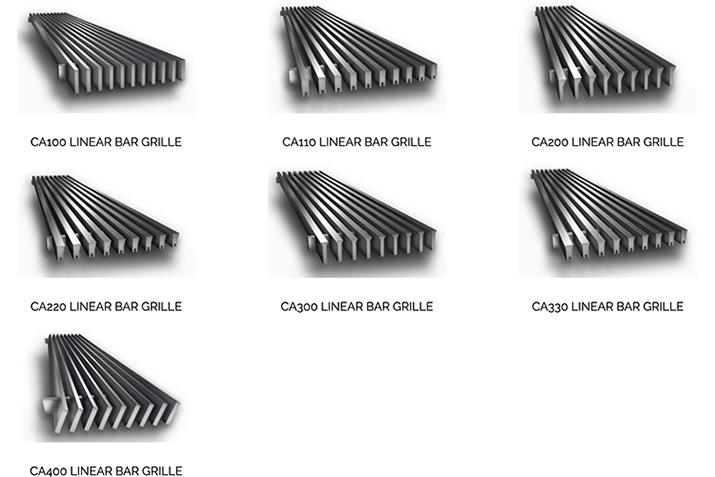 Decorative linear bar grilles for walls, floors, and ceilings have the power to elevate the aesthetics and functionality of any space. Coco Architectural Grilles & Metalcraft offers an exquisite selection of these grilles in various colors, styles, metal types, and finishes, ensuring a top-notch selection. From decorative wall grilles to modern floor grilles and stylish ceiling registers, our linear bar grilles are designed to seamlessly complement a wide range of situations, catering to diverse project needs.
---
July 19, 2023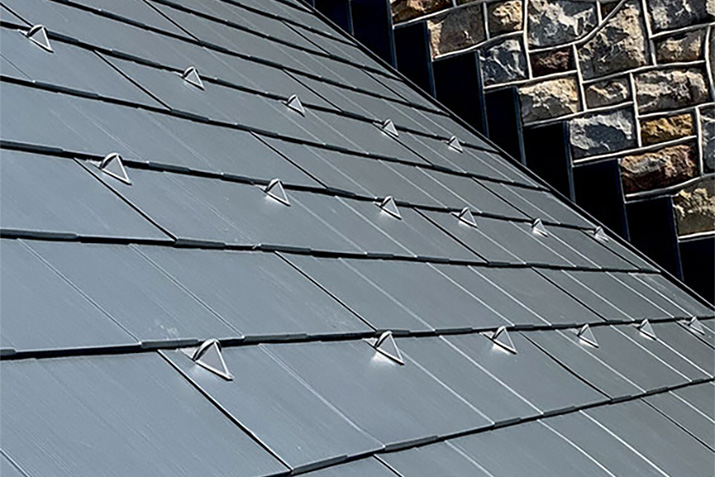 Introducing Alpine SnowGuards' comprehensive guide to achieving the best performance with their pad-style snow guards. This article highlights the standard layout options available and outlines the process for receiving personalized layout recommendations from Alpine SnowGuards, a trusted name in the snow guard industry for over 30 years.
---
July 12, 2023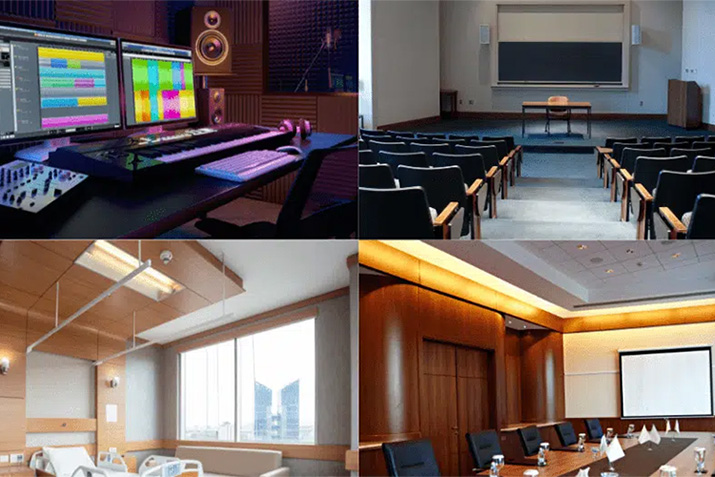 Ambico's acoustic door and frame assemblies are expertly engineered products designed to minimize the transmission of sound waves, ensuring the creation of private, secure, and sound-controlled environments across a wide range of industries. In this article, we will delve into the diverse applications of these innovative solutions and explore the benefits they offer:
---
July 7, 2023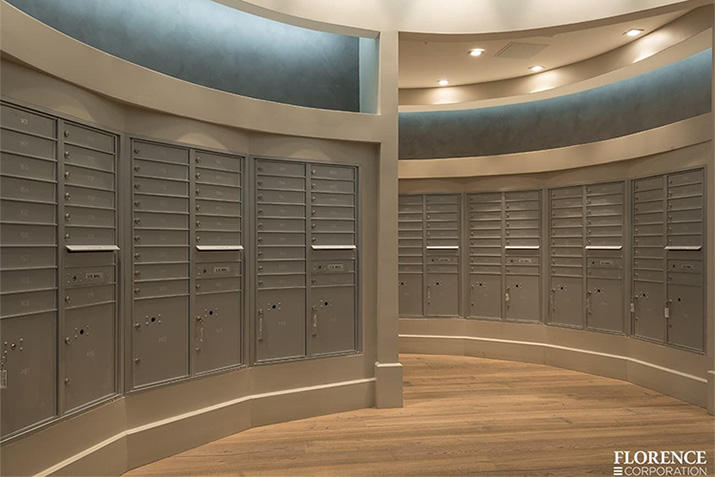 When it comes to planning multifamily mailbox solutions, compliance with USPS regulations is just the tip of the iceberg. Designers must also consider various state and local codes, as well as federal accessibility regulations and the Fair Housing Act. For property owners, ensuring the installation of centralized mailboxes that adhere to USPS and accessibility requirements is of paramount importance. By ensuring compliance, property owners can avoid mail stoppages or denials of occupancy permits. Fortunately, Florence offers a comprehensive range of USPS-approved mailboxes and parcel locker options, enabling you to design a fully compliant mail center for your project that meets all USPS and accessibility regulations.
---
June 21, 2023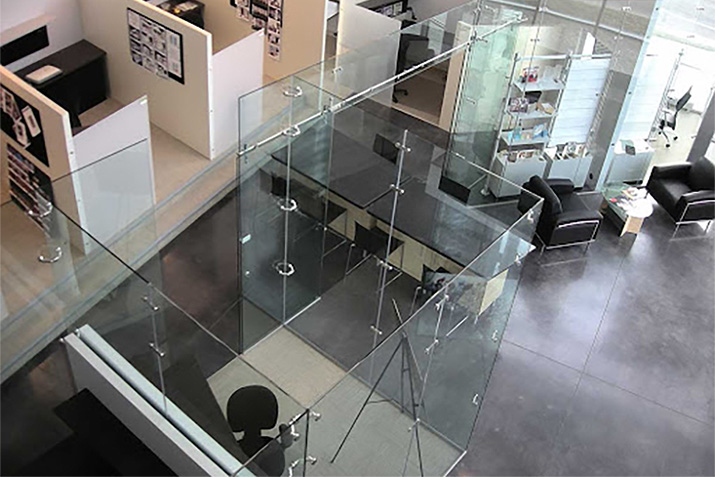 Glass partition walls serve various purposes, from creating separate spaces in offices to enhancing the aesthetics of shower doors and storefronts. Avanti Systems, the market leader in designing, engineering & manufacturing glass wall systems for commercial interiors, offers insights into determining the appropriate thickness for these partitions.
---
June 15, 2023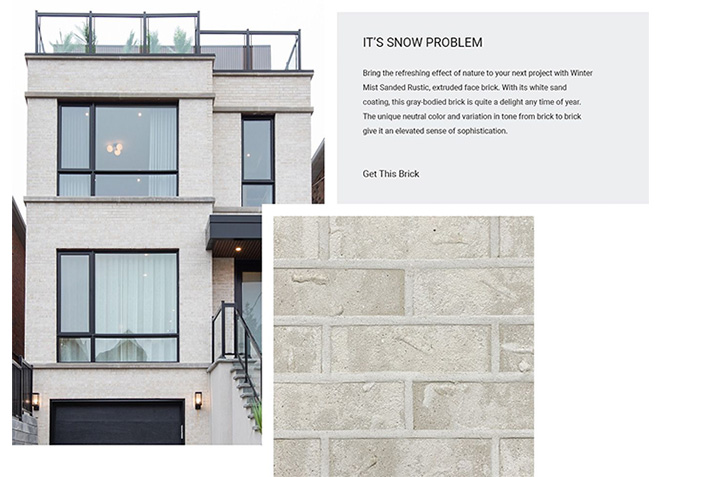 The Belden Brick Company is introducing new brick colors that go beyond the traditional plain white brick, catering to the growing demand for lighter and whiter bricks in contemporary architecture and home design. The company is excited to present four distinct options: Winter Mist Sanded Rustic, Sedgemoor, Glacier White Smooth, and Glacier White Velour. These bricks offer a range of textures and finishes, from rustic and textured to smooth and sleek, making them popular choices for modern architectural styles.
---
May 23, 2023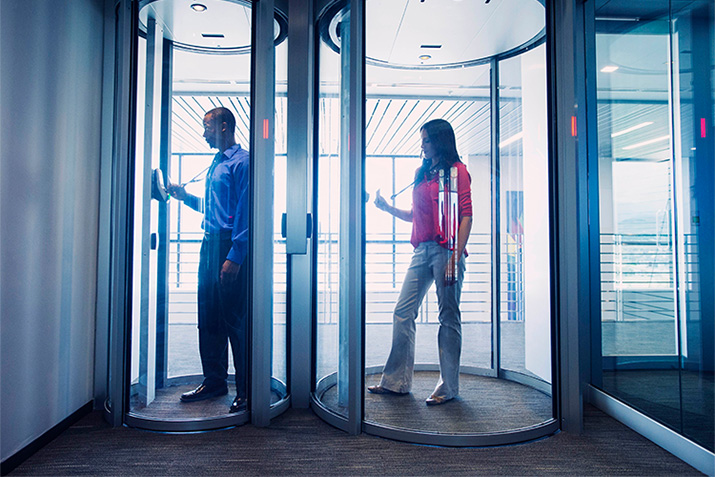 Implementing a layered approach to physical security is the best way to mitigate unauthorized entry and all the associated risks and liabilities. In this blog, we'll step through the critical security layers that data centers need, and discuss considerations for selecting the best security entrance solution for each layer.
---
May 18, 2023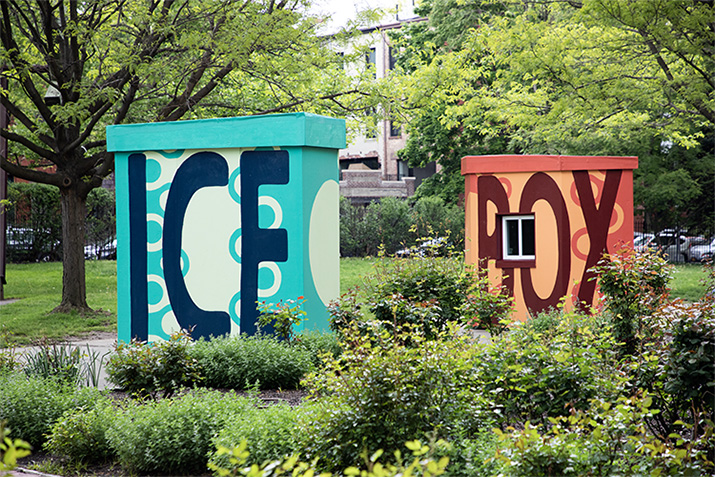 Sto was honored to be a part of this project and attended the reveal event on Monday, May 8 at the Rose Garden on Pratt's main campus. Esteemed speakers and the weighing of the ice made for an exciting event. Dan Canova, Construction Design Manager at Sto Corp., worked with the students to provide hands-on training and spoke at the event. "Sto's mission statement is Building with Conscience. Today's event represents this concept of being conscious of our future, sustainability, and change in building codes. I am confident that this next generation of architects will ensure it happens," said Dan.
---
May 16, 2023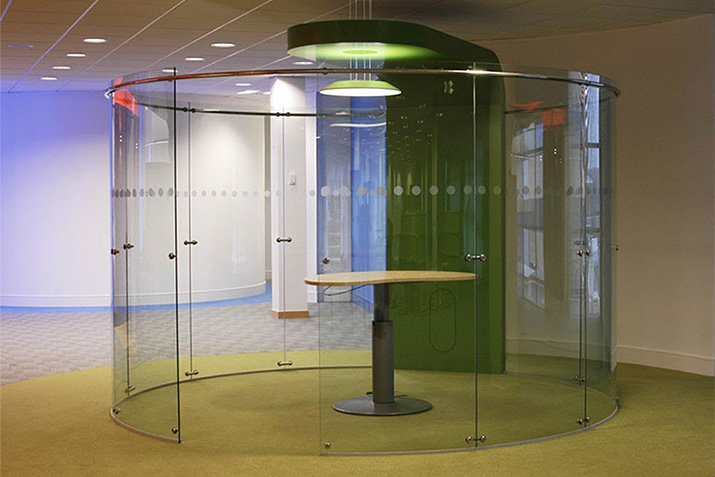 Any given office is going to have many needs. It's important to create an office that can meet everyone's needs while still exuding a modern and comfortable aesthetic. Avanti Systems offers a variety of glass enclosures for offices that can meet these wide-ranging needs while creating a functional and aesthetically pleasing work area.
---
April 27, 2023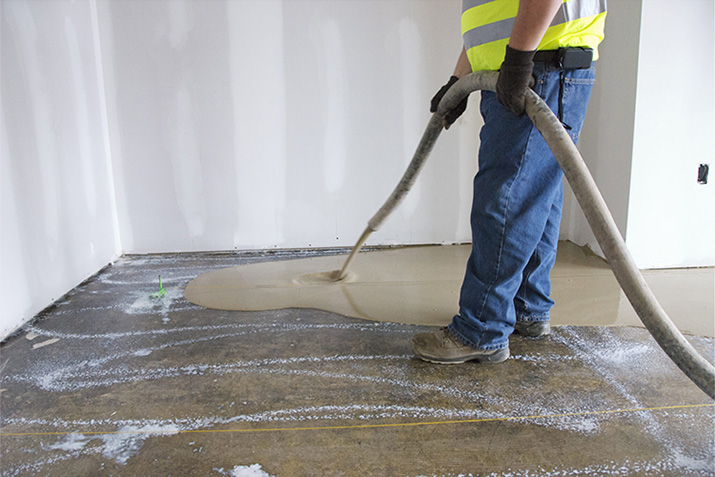 Maxxon® Commercial Pro Level-Right® is a self-leveling, hydraulic cement-based underlayment designed to flatten and smooth concrete slabs.