architecture - engineering - construction

Construction
---
December 4, 2023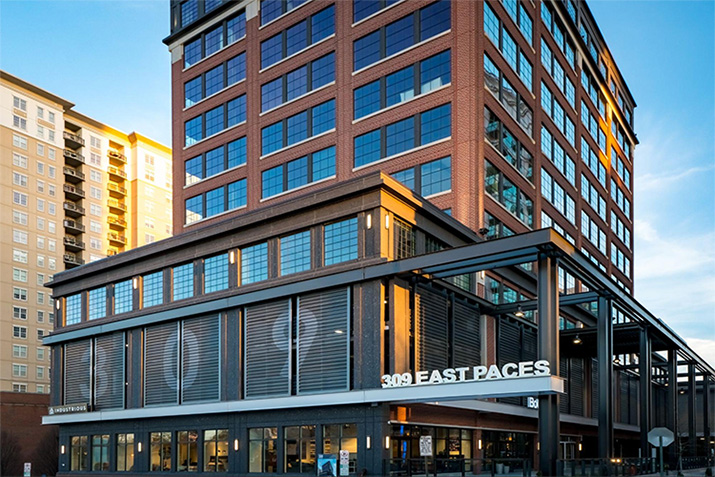 In the world of modern construction, there's a game-changer: fully prefabricated façade panels that come with windows straight from the factory. StoPanel® Technology, brought to you by Sto Corp., is shaking things up by creating super-tight building enclosures that are all about being eco-friendly, energy-efficient, tough, and safe.
---
November 10, 2023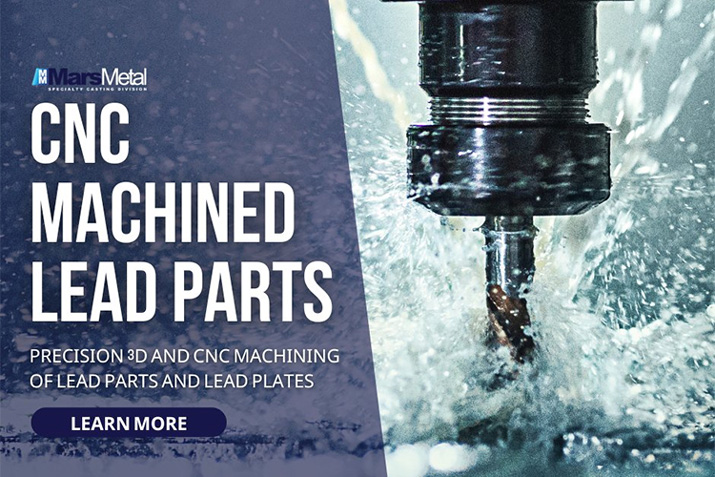 Delving into the heart of cutting-edge precision machining, Mars Metal stands as a beacon of innovation in the realm of lead part production. AECinfo.com is thrilled to illuminate the exceptional services offered by Mars Metal in the niche of Precision 3D and CNC Machining.
---
September 28, 2023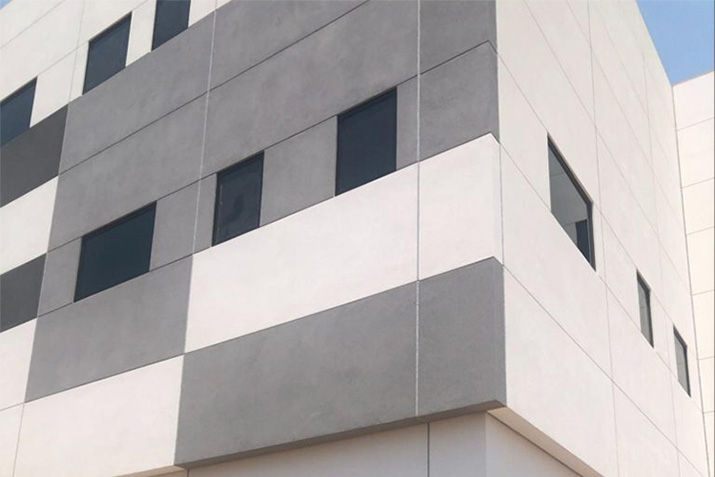 Sto, an industry leader, has unveiled MVES, a game-changer in construction. These systems seamlessly blend aesthetics and performance, making them ideal for today's architectural demands. MVES offers a world of possibilities for building facades, combining various textures, colors, and finishes while maintaining a robust building envelope for sustainability.
---
September 12, 2023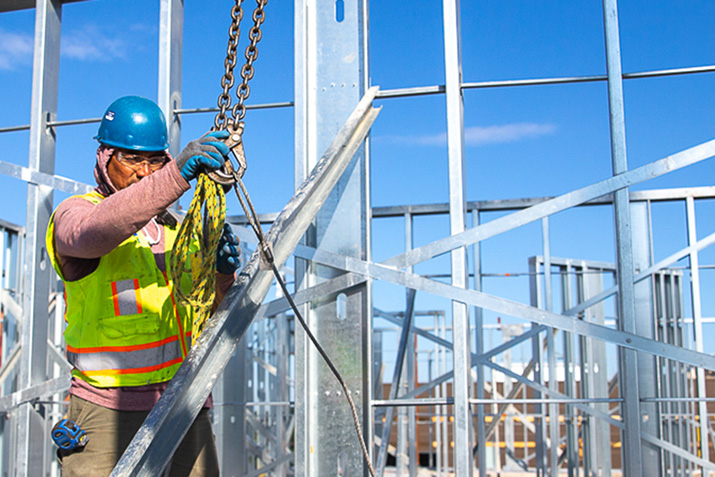 Code reports provide information about the safety, quality and performance of a product, system or service based on third-party testing according to specific standards or requirements. These reports provide additional technical information relied upon by code authorities — along with architects, engineers and contractors — to provide safe, code-compliant use of products where the building code prescriptively identifies the product or system, specifies performance-based requirements for the product or system, or has multiple requirements for the product not covered by a single standard.
---
September 7, 2023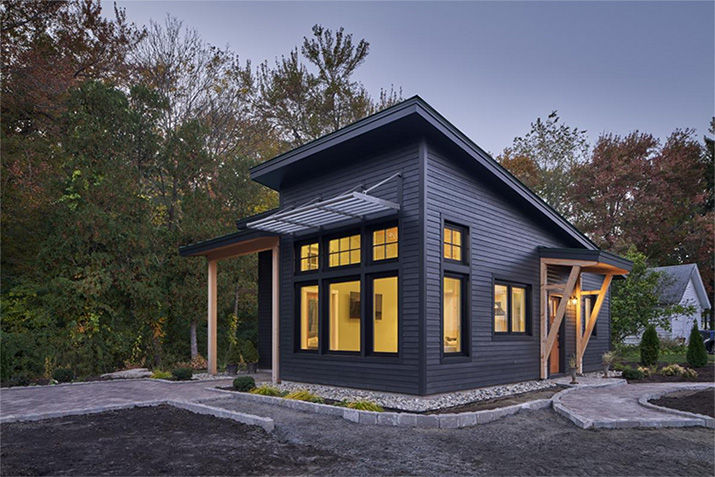 In the ever-evolving landscape of construction, innovative solutions are continually reshaping the industry. Today, we invite you to explore an exciting advancement in the world of architecture and construction - panelized construction. The exploration is inspired by CertainTeed, who recently shared their insights on this transformative approach in a blog post. Dive into the future of construction and the remarkable potential of panelized building methods.
---
August 23, 2023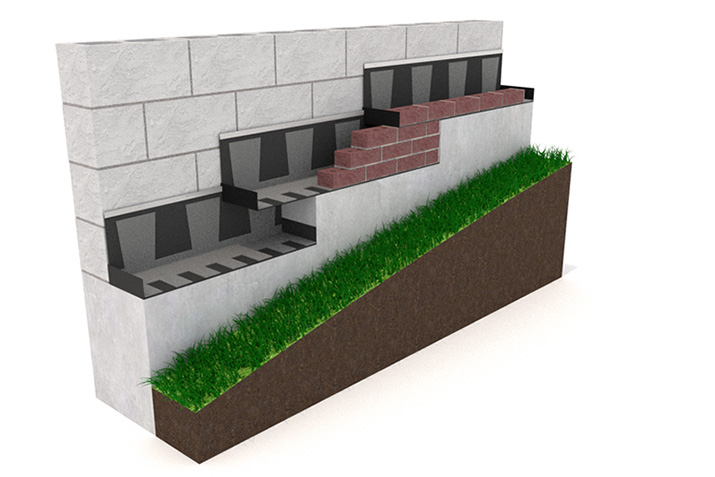 Masonry construction, with its timeless charm and durability, is a cornerstone of architectural design. However, maintaining its integrity and longevity requires addressing the challenges posed by moisture management. This is where Mortar Net Solutions comes into the picture, revolutionizing the way we approach moisture control in masonry structures.
---
August 17, 2023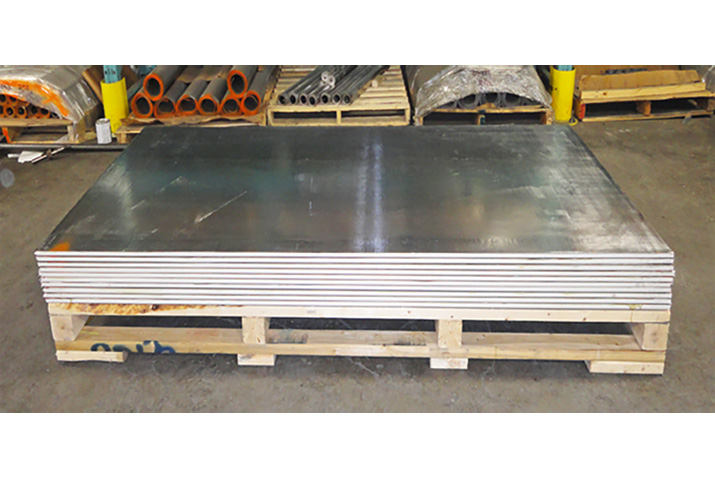 As a leading provider of radiation shielding solutions, MarShield is committed to delivering products that meet the highest standards of safety and quality. One of the radiation shielding products we provide is lead-lined drywall. Keep reading to explore what it is, why it's used, and the unique features that make it an essential component in radiation protection.
---
August 10, 2023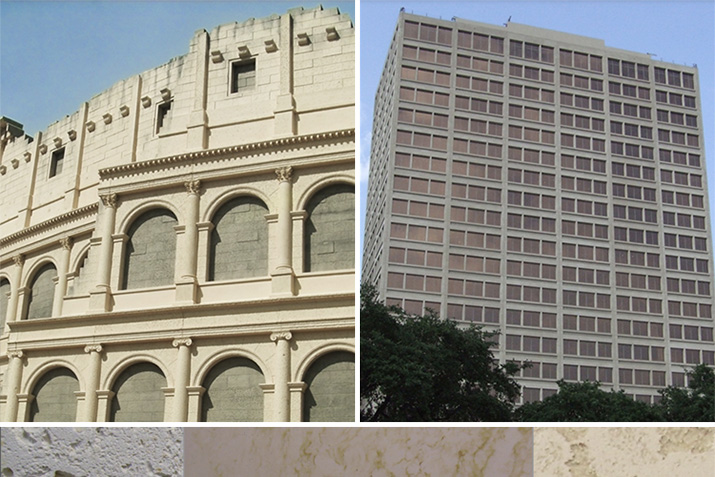 Traditional concrete has long been fortified with steel to enhance its strength, but a revolutionary evolution has occurred with the advent of Glass Fiber Reinforced Concrete (GFRC). GFRC takes concrete to a new level, harnessing the power of glass fibers for reinforcement instead of steel. This groundbreaking innovation has redefined the possibilities of construction materials and techniques.
---
August 1, 2023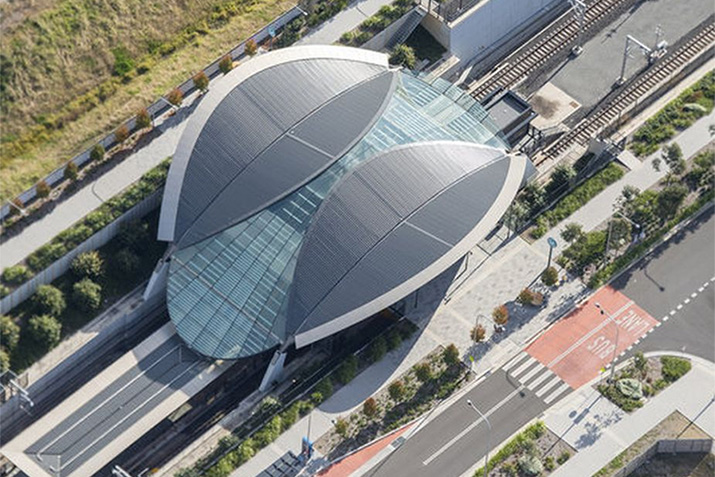 The Sydney Metro Central Walk, the latest construction phase of the Sydney Metro City & Southwest project, was opened to the public by the New South Wales government (Australia) in April 2023. The underground pedestrian tunnel used the Penetron System, a comprehensive crystalline waterproofing system, to protect the below-grade concrete tunnel structures from high hydrostatic pressure.
---
June 15, 2023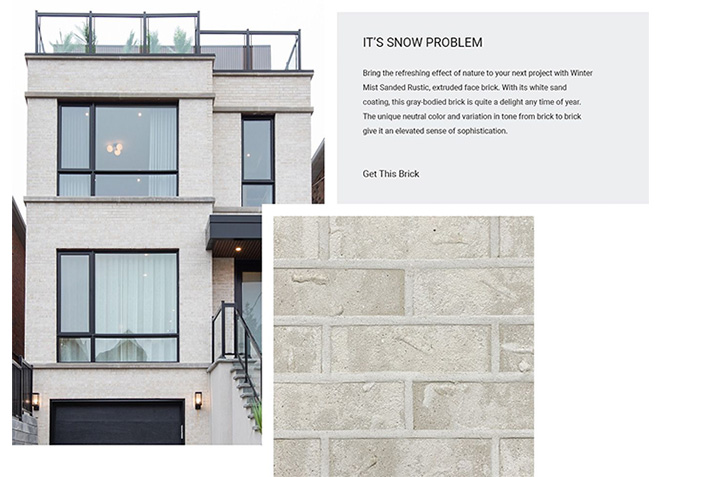 The Belden Brick Company is introducing new brick colors that go beyond the traditional plain white brick, catering to the growing demand for lighter and whiter bricks in contemporary architecture and home design. The company is excited to present four distinct options: Winter Mist Sanded Rustic, Sedgemoor, Glacier White Smooth, and Glacier White Velour. These bricks offer a range of textures and finishes, from rustic and textured to smooth and sleek, making them popular choices for modern architectural styles.
---
May 30, 2023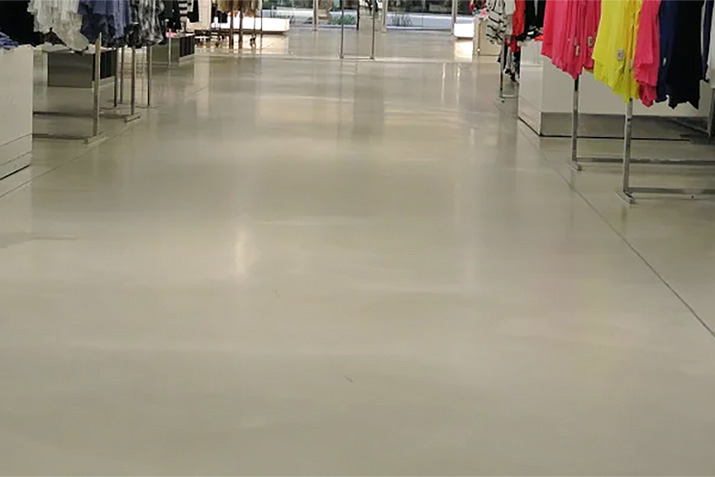 Retail clients can offer some of the best opportunities for flooring contractors. These projects typically involve significant square footage, generous budgets, and the potential for follow-up projects—during a shopping mall renovation or location expansion, for example. But what are the best retail flooring options to propose to a client? Here we look at three versatile retail flooring options suitable for locations like department stores, grocery stores, clothing stores, bookstores, and convenience stores.
---
May 25, 2023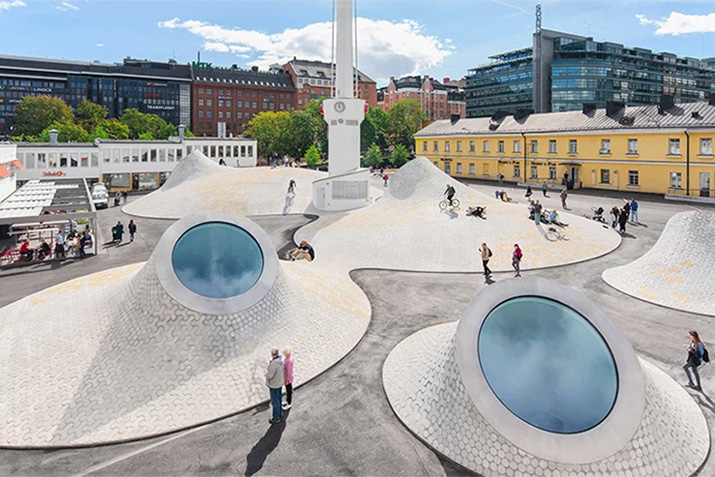 Xypex Admixtures are added to the concrete at the time of batching, making it easy to install, and unlike other waterproofing methods, require less trades on site and shorten the time required for installation. The Admix C-Series has been specially formulated to meet varying project and temperature conditions.
---
April 27, 2023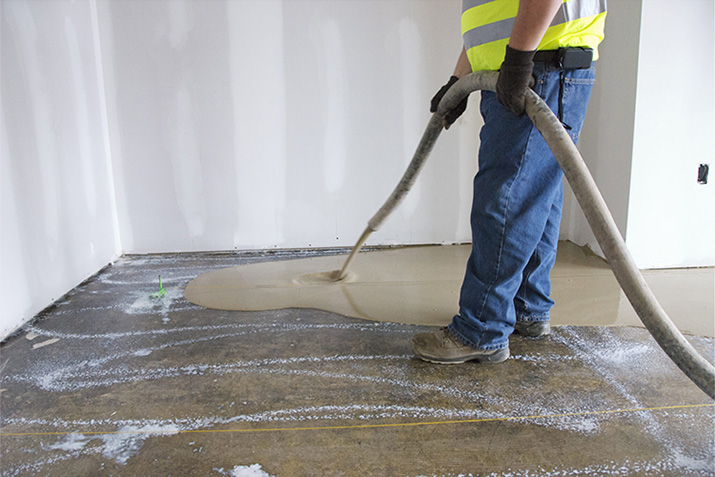 Maxxon® Commercial Pro Level-Right® is a self-leveling, hydraulic cement-based underlayment designed to flatten and smooth concrete slabs.
---
April 20, 2023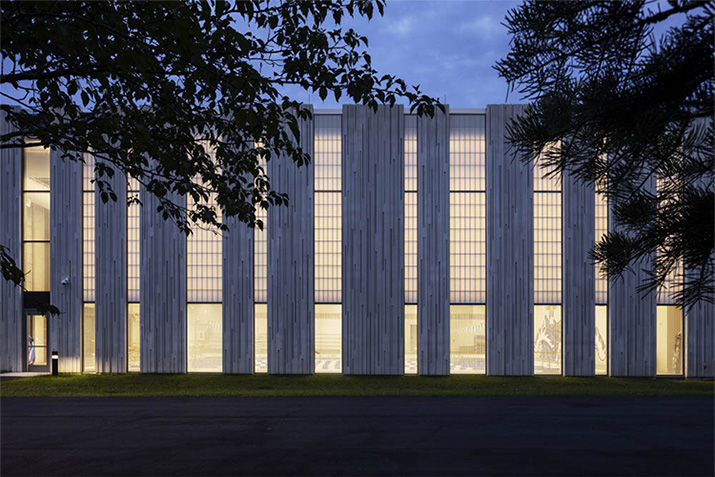 Major Industries has been manufacturing translucent panel skylights, canopies and wall systems since 1980. Their popularity is driven by the fact that they're a great way to bring soft, diffuse daylighting into interior spaces. They're also lightweight, easy to install, don't require expensive internal or external shading devices, are impact resistant and affordable. Lets take a look at what makes up a translucent panel, and how they can benefit your next project.
---
March 29, 2023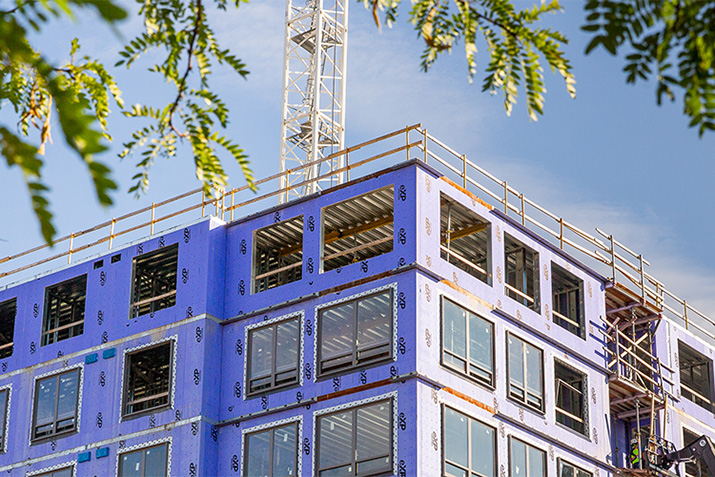 National Gypsum provides products and product disclosure documents that help architects design sustainable buildings
---
February 21, 2023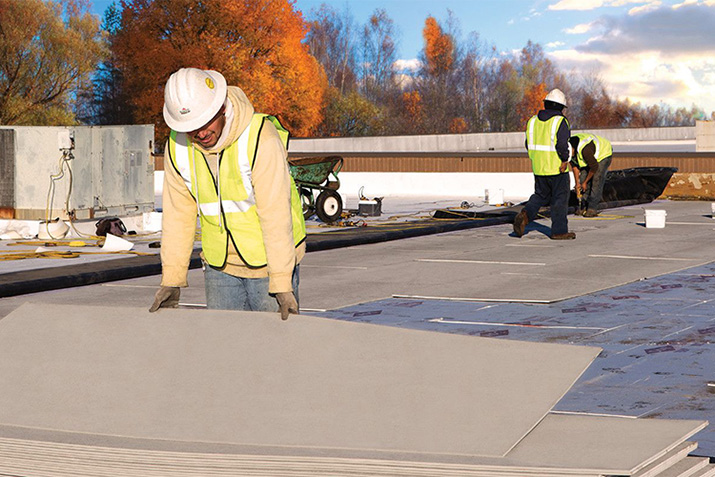 Learn about tested roof assemblies to meet indoor environmental quality needs.
---
December 14, 2022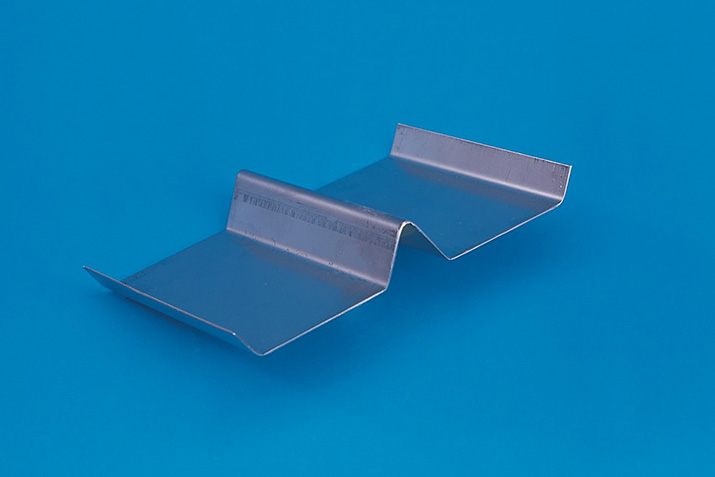 ---
October 17, 2022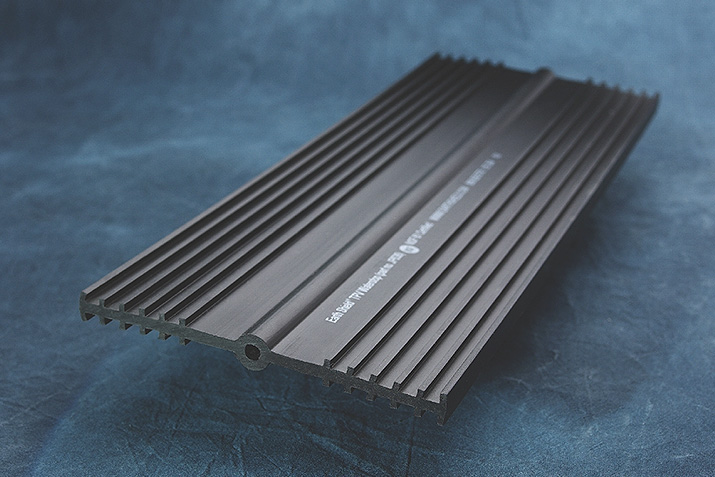 Earth Shield® Thermoplastic Vulcanizate Waterstop (TPV, aka TPE-R) is used as a fluid-tight diaphragm, embedded in concrete, across and along the joint, for primary and secondary containment structures. Earth Shield® Chemical Resistant Waterstops are resistant to a wide range of oils, solvents, and aggressive chemicals. Alcohol, ketones, glycols, esters, and aqueous solutions of acids, salts, and bases have little effect on Earth Shield® Thermoplastic Vulcanizate Waterstop.
---
October 10, 2022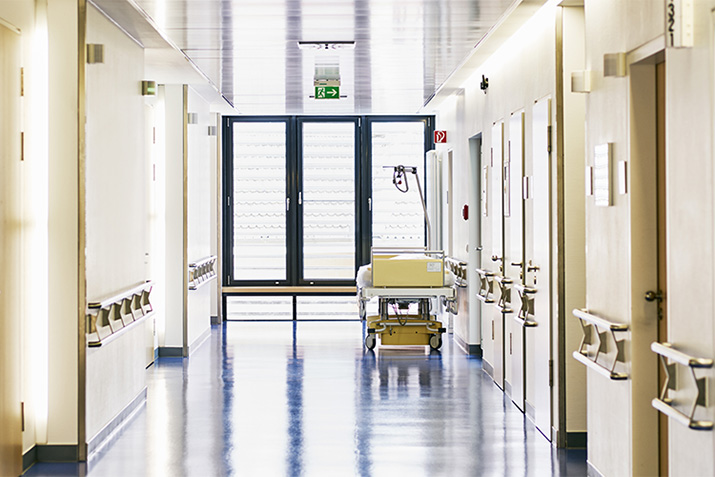 Acoustics are crucial to Indoor Environmental Quality (IEQ). When a surgeon is operating or a doctor is delivering important news to a patient, sound control is essential. And in certain areas of hospitals and urgent care centers, the Sound Transmission Class (STC) rating between rooms must be higher to produce quieter results.
---
September 30, 2022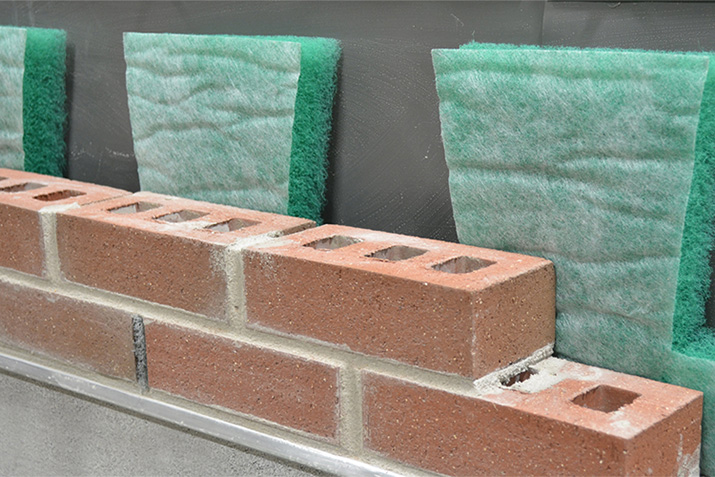 In masonry cavity walls, mortar collection above the flashing and weep hole levels is vital for proper masonry cavity wall performance and to prevent water damage. In today's walls, it's common to see a 2" cavity reduced to the minimum requirement of 1" with the inclusion of insulation, so the need for better ventilation is essential to keep the wall dry and trouble-free. MortarNet™ with Insect Barrier™ suspends mortar droppings above the flashing and weeps, so they stay clear and unobstructed. The patented Insect Barrier helps deter insects from entering the cavity through the weep holes. Its NEW design using a structural strand polymer mesh allows moisture to flow to the weeps and significantly greater airflow within the cavity to promote drying.