architecture - engineering - construction

2020 December
---
December 30, 2020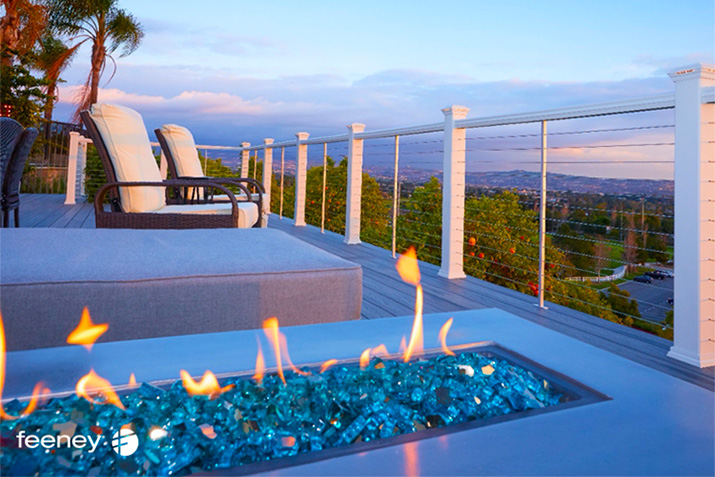 Homeowners have always enjoyed their outdoor spaces. What was once simply a back patio or deck is now an entertainment area, where homeowners and their friends and families congregate to socialize, relax and recharge. The following are five elements that will transform an outdoor space to an area ideal for entertaining while keeping maintenance to a minimum.
---
December 28, 2020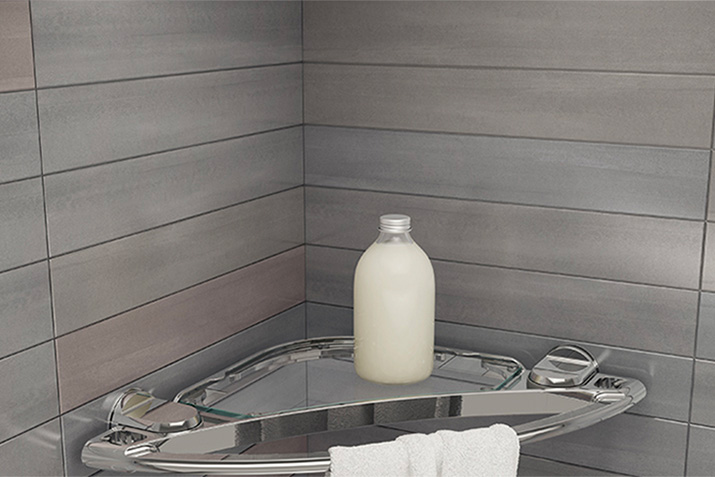 So, you're sick and tired of cleaning tile shower grout and are determined to buy a shower wall panel system to eliminate the hassle of moldy and dirty joints once and for all. You said to yourself, "How difficult can it be buying shower wall panels?" Of course, you said this BEFORE you got down to the task at hand. Then you found soooo many different products, sizes, thicknesses, and installation methods it made your head spin. Suddenly, the simple – I'm buying shower wall panels – wasn't simple any longer. Different manufacturers making different claims. You don't know what to believe. It started sounding as one-sided as cable news channels reporting on the political candidates – ha! ha!
---
December 25, 2020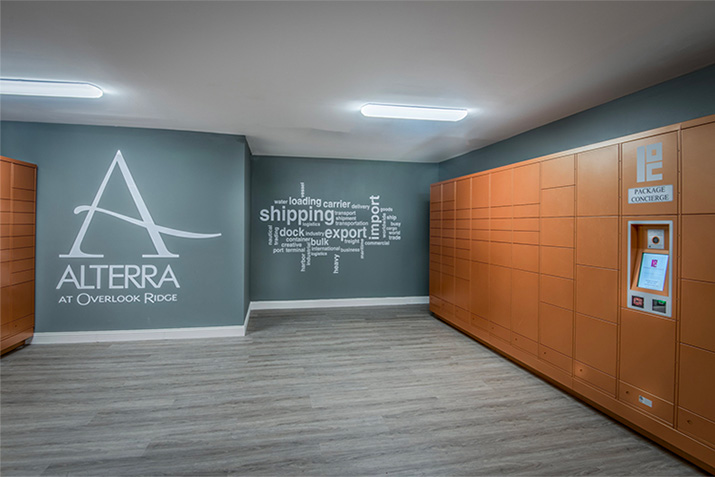 With residents continuing to order more items online, the average community is receiving 75+ packages per day, meaning your staff is spending more time on package management than on property management. The Package Concierge® apartment package locker series is the perfect way to bring order to this chaos. Let your team get back to business while letting our smart lockers and package rooms obsess over keeping resident packages secure and available 24/7.
---
December 23, 2020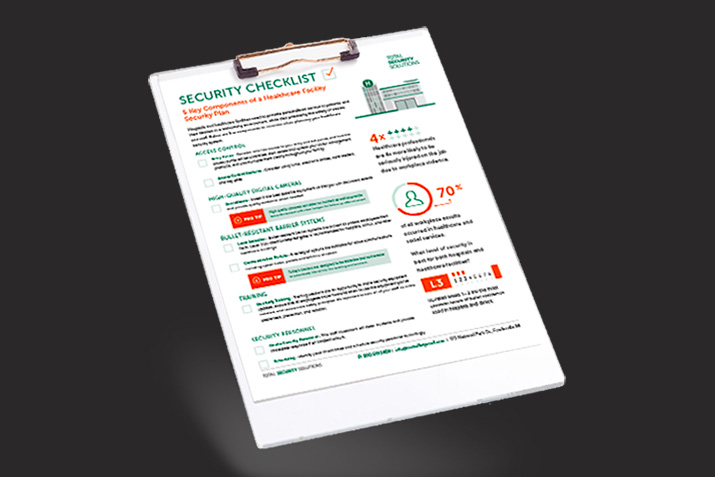 Security in Hospitals Best Practices - Workplace violence in healthcare is an ongoing threat to hospital security. Receptionists, nurses, doctors, and other healthcare workers put themselves at risk of verbal and physical abuse every day to care for patients.
---
December 21, 2020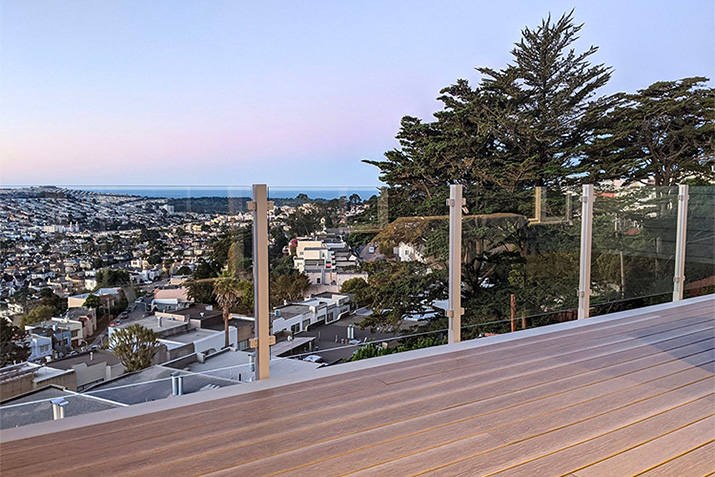 This silver aluminum glass railing shines bright on this deck in San Francisco, CA. The eGlass Vision™ system inspires an impression of invisibility. Offering the least obstructed view, this frameless glass railing option replaces traditional horizontal rails with small clamps attached to aluminum posts. Designed to keep your focus on an uninterrupted view, eGlass Vision™ removes the top and bottom rails from your sightline, creating a view that is like having no railing at all.
---
December 18, 2020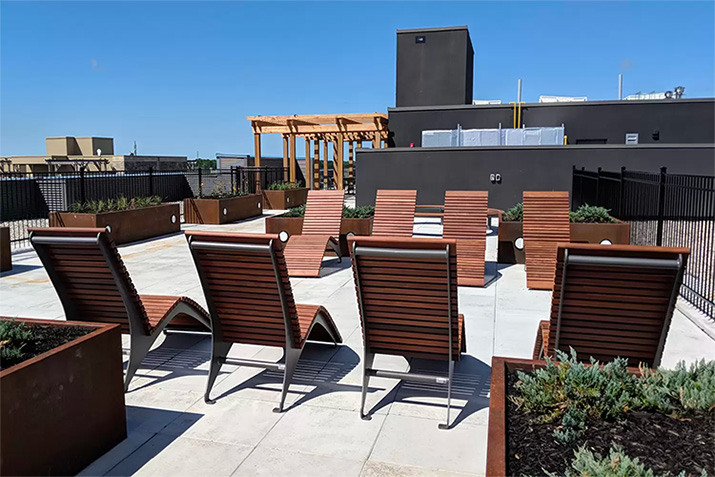 Rooftop decks have emerged as highly coveted and beloved spaces for residents of dense urban areas during the COVID-19 pandemic. However, outdoor rooftop spaces will remain desirable for current and prospective residents beyond the global health crisis. Access to the outdoors positively impacts mental health, provides space to create community, exercise and meditate, plant gardens and grow food. In cities where street-level greenspace and parkland are scarce or at-a-premium, rooftop decks can be lifelines for people living in mid and high-rise buildings. However, they require some special consideration because of their location.
---
December 16, 2020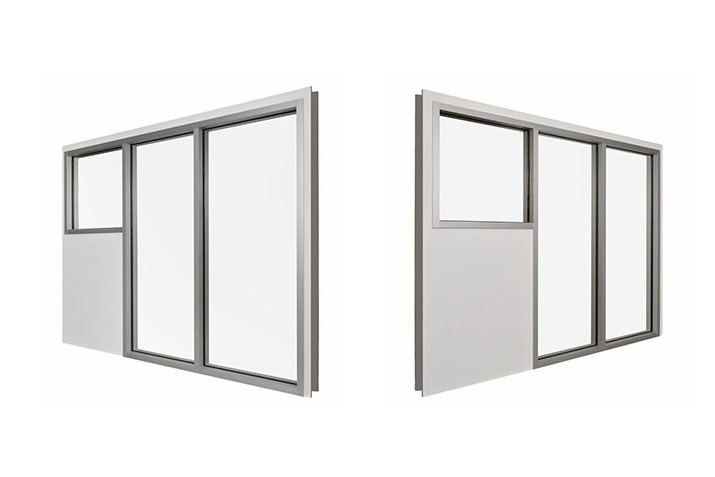 Open space is very popular in commercial buildings. Our InFrame® Interior Framing System opens up interior spaces and allows more light inside. Ideal for several building applications, the system is sturdy yet adaptable, bringing beauty inside.
---
December 14, 2020
The 24/7 Defend Portfolio is ideal for any environment to reassure people going back to work, learn, heal, and play that they are surrounded by materials and systems that work 24/7 to keep them safer & healthier.
---
December 11, 2020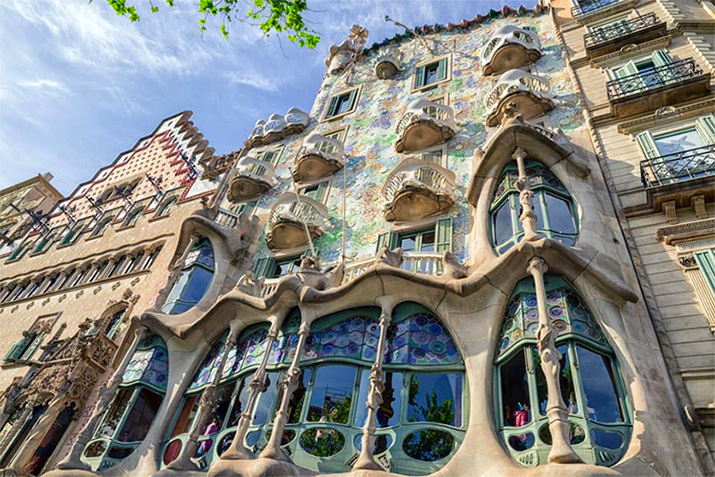 Concrete is the supportive material scaffolding most modern construction, providing solid foundations on which to build. In most situations, it is utilitarian and unremarkable, and will be clad or decorated rather than emphasized. Yet certain building and design styles give concrete pride of place. Concrete can be used as the antithesis of aesthetic flourish, in design philosophies that see ornamentation as a distraction from utility. Yet other styles use decorative concrete to create shapes and textures to convey an artistic imagination. When choosing site furnishings like bollards, being aware of design choices made by the architect can help a facilities director enhance or complement the design.
---
December 9, 2020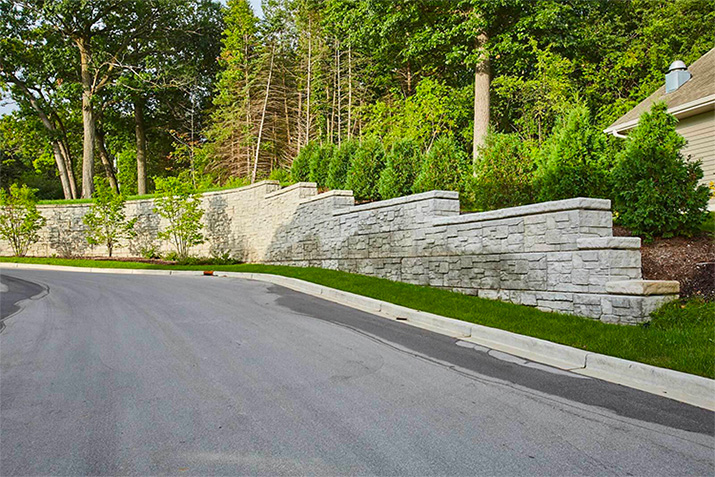 County Materials' Rib Rock Landscape Block covers more square footage with less material, providing strong structural integrity to meet tight construction schedules.
---
December 7, 2020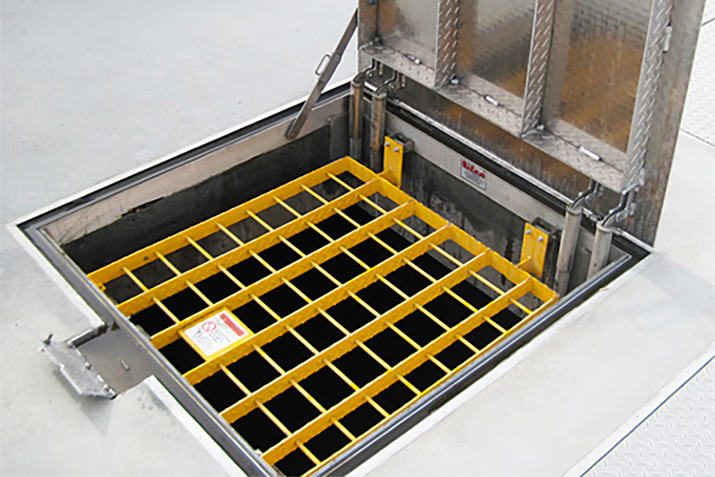 Fall Protection Grating System allows workers to safely inspect pumps and monitor underground areas. Meeting OSHA 29 CFR1926.502(c) requirements for fall protection for access doors, the system is now available from BILCO as a factory installed option on selected models.
---
December 4, 2020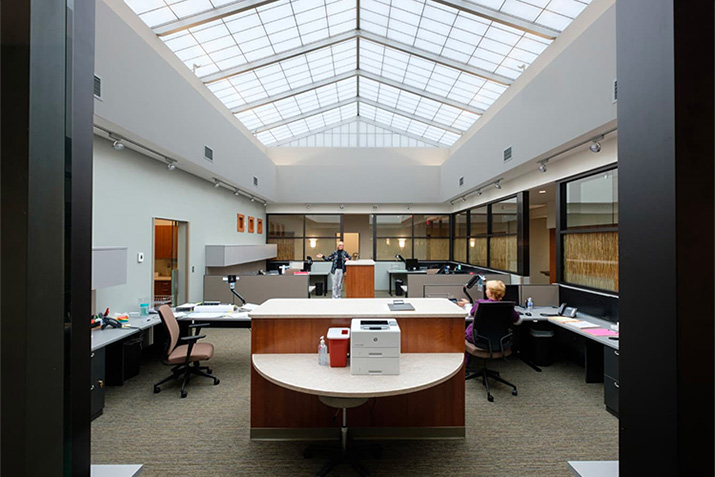 It's that time of year again - and not just the holiday season! For many of us in more northern climates, winter marks not only the end of fall, but a reduction in access to sunlight. With the sun creeping lower on the horizon, and the days shorter, the lack of access to natural light can add to issues like Seasonal Affective Disorder, otherwise known as SAD.
---
December 2, 2020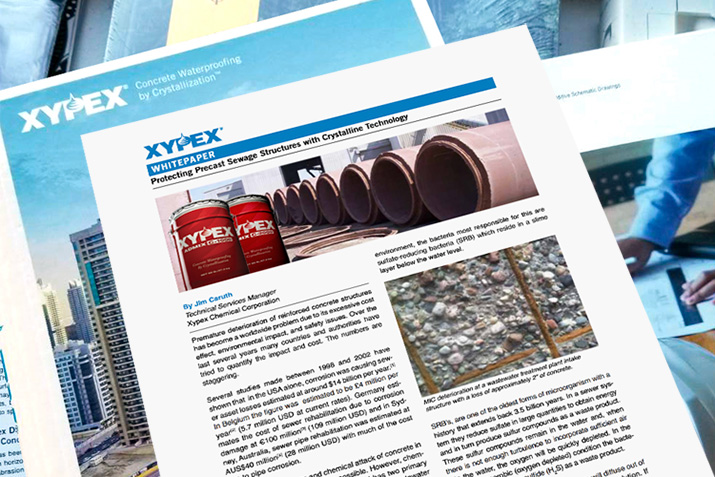 Premature deterioration of reinforced concrete structures has become a worldwide problem due to its excessive cost effect, environmental impact, and safety issues. Over the last several years many countries and authorities have tried to quantify the impact and cost. The numbers are staggering.