architecture - engineering - construction

2022 February
---
February 28, 2022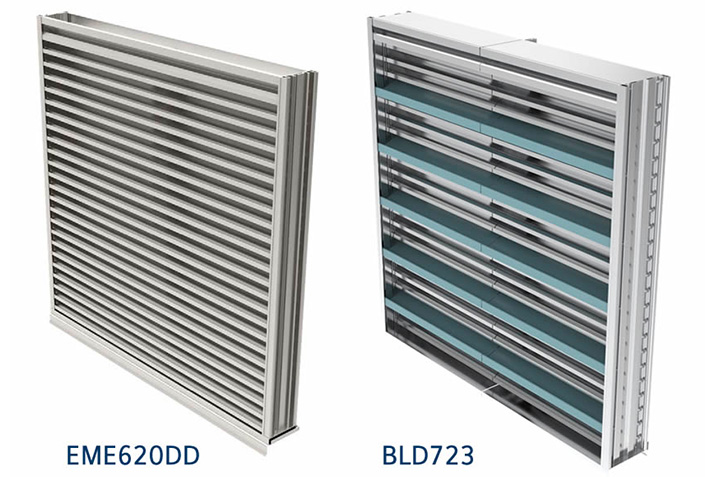 Ruskin Announces New EME620DD & BLD723 Wind Driven Rain and Bold Line Louvers. The new EME620DD and BLD723 louvers are wind-driven rain AMCA Certified louvers made for exceptional protection against water, air, and wind penetration.
---
February 25, 2022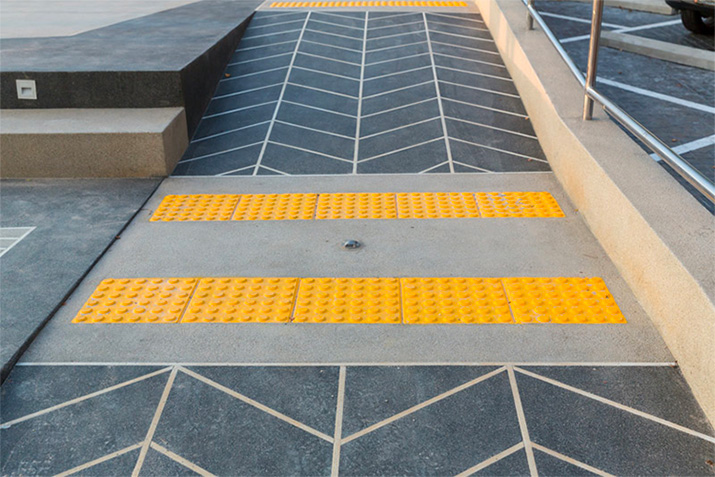 You've probably seen tenji blocks appearing with new road work in your neighborhood. They're becoming as common a part of the hardscape as curb cuts or street signs. These new elements of the sidewalk are textured strips on the sidewalk—sometimes covered in raised dots, and sometimes striped with long, wide bumps. This new tactile paving is part of a movement toward universal design. Universal design is a philosophy of building that emphasizes creating the best quality of life for everyone, regardless of their abilities. Tenji blocks are used to communicate the built environment to all users.
---
February 23, 2022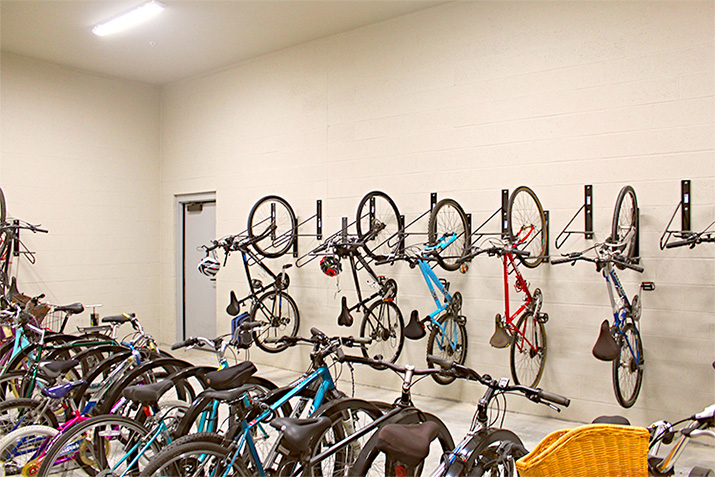 Garages and basements at home make for great storage for bikes when not being used, but what about all the space taken up by one or multiple bikes? We need a place to store our bikes at home when we are not off riding them right? Que Madrax bike racks and bicycle security. If you are new to us, Madrax manufactures a range of indoor bike storage from commercial usage in bike rooms and apartment-like complexes to residential usage where you see most fit. Read on to get the inside scoop on all things compact and easy to use residential bike storage. We have hand-picked a few we think you'll like.
---
February 21, 2022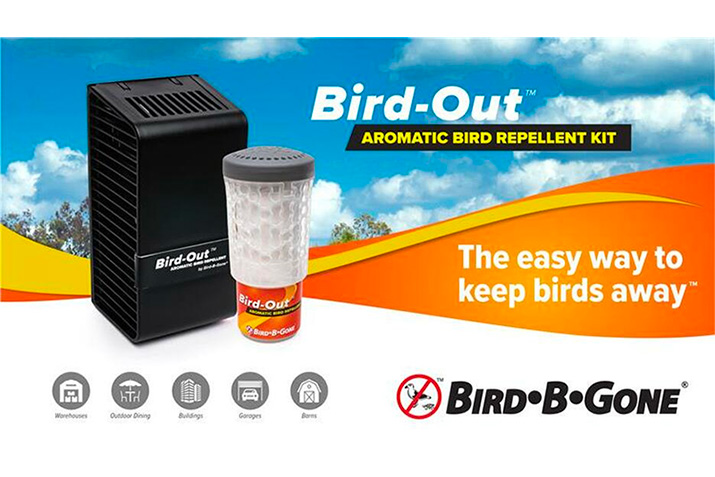 If you've got birds plaguing your property, you know the war is real. You also know that you've got to be smart to defeat them; birds are clever adversaries and will effortlessly evade any and all half-hearted, ill-considered attempts to keep them at bay. To win, you've got to bring your a-game. To win, you need the right tools to succeed. The team at Bird G Gone is on your sides. We'll help you create an atmosphere that is so unhospitable to birds that all your feathered foes will leave and choose to feed, nest, and gather somewhere else.
---
February 18, 2022
Designing a concrete structure that is able to maintain its serviceability and performs according to specifications in a certain environment for the duration of its service life means choosing suitable materials, an appropriate design and detailing, as well as quality control procedures for the production and placement of the concrete.
---
February 16, 2022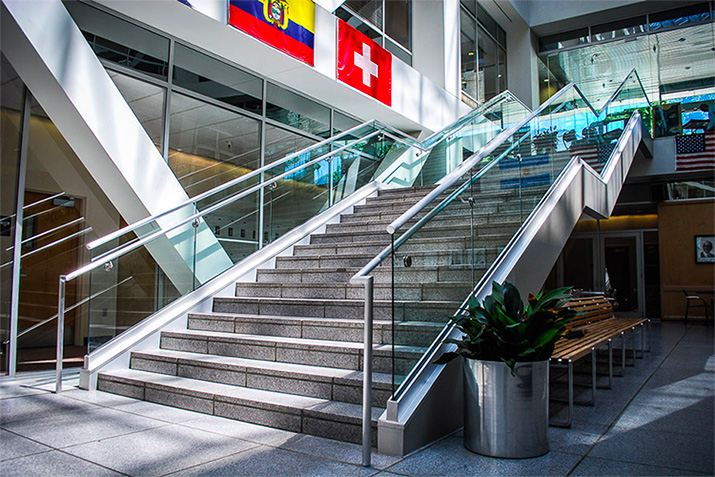 Glass railings lend an effortlessly modern visual appeal to both exteriors and interiors. However, glass railing code requirements need to be met in order to comply with safety guidelines and earn inspection approval. In this post Morse Architectural will list some of the codes you'll need to consider for your glass railing project to ensure you get the most value from your railing installation.
---
February 14, 2022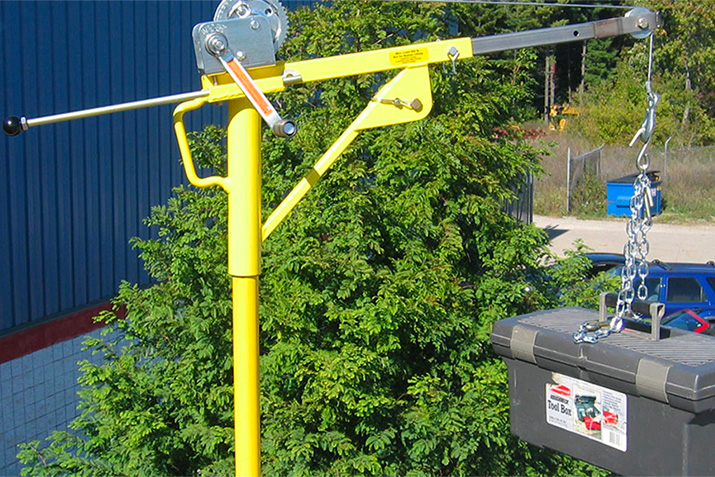 Cranky Portable Winch is the safe (and easy!) way to lift heavy objects - such as compressors and motors - directly through the roof hatch or up a vertical ladder.
---
February 11, 2022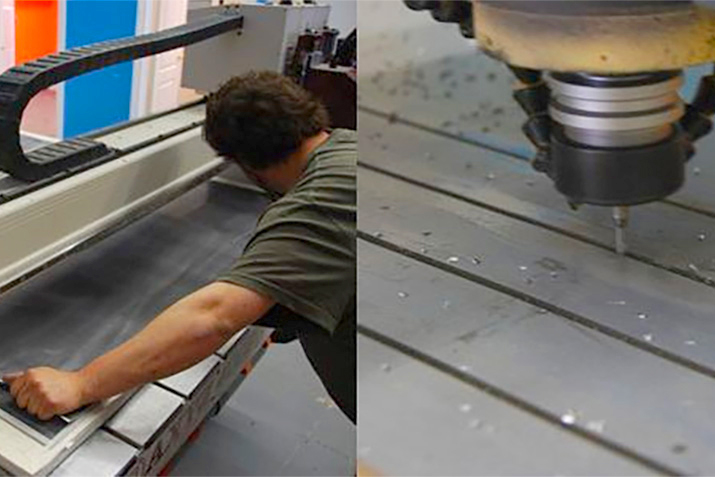 Noise can have extreme effects on our health and well-being when exposed to high levels of it for extended periods of time. Prolonged exposure to loud noise can also have a very negative effect on your mental health. Sheet lead works as a great noise barrier and offers more protection than a thick layer of plaster, concrete or glass. Protect yourself and your hearing today with sheet lead.
---
February 9, 2022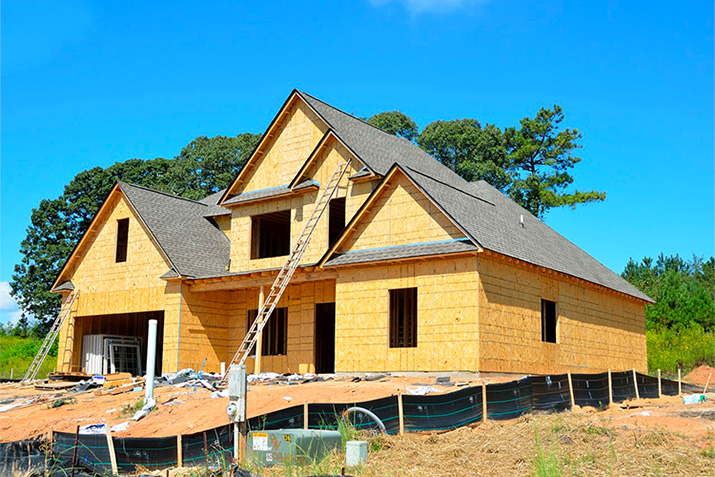 The construction industry is evolving, and so are the materials and products that we're using. By choosing products that are higher performing and more durable, builders help move the industry forward even further by creating homes that last longer.
---
February 7, 2022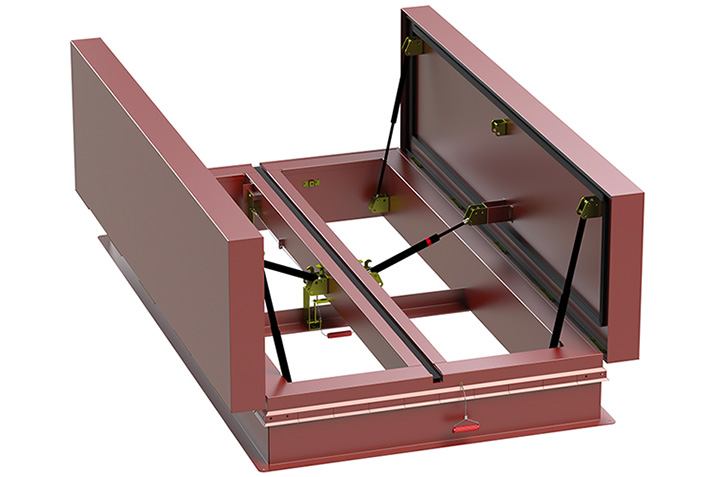 BILCO's ACDSV acoustical smoke vent is designed to guard against noise intrusion while providing the security of automatic smoke venting. Acoustical vents feature industry-high STC 50 and OITC-46 sound ratings. They are ideal for concert halls, theaters and other interior applications that require limited noise from the outside. Vents are available in steel construction and in a number of UL-Listed standard sizes.
---
February 4, 2022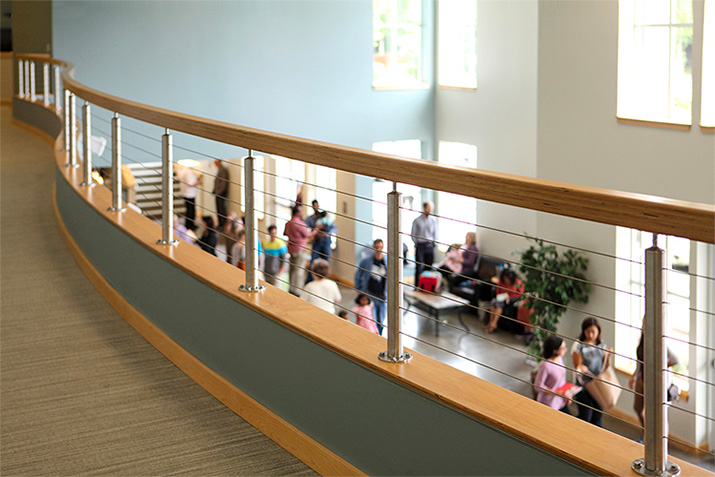 Stainless steel round cable railing stands out on the upper floor inside a building in Bellevue, WA. The brushed finish enhances the natural luster of stainless steel.
---
February 2, 2022
A dual purpose, single-skin wall and roof system, offering maximum design flexibility! The MorZip® profile is designed for both vertical and horizontal applications. MorZip® does it all, providing seamless transitions from wall to roof and back again.