architecture - engineering - construction

Acoustics
---
November 3, 2023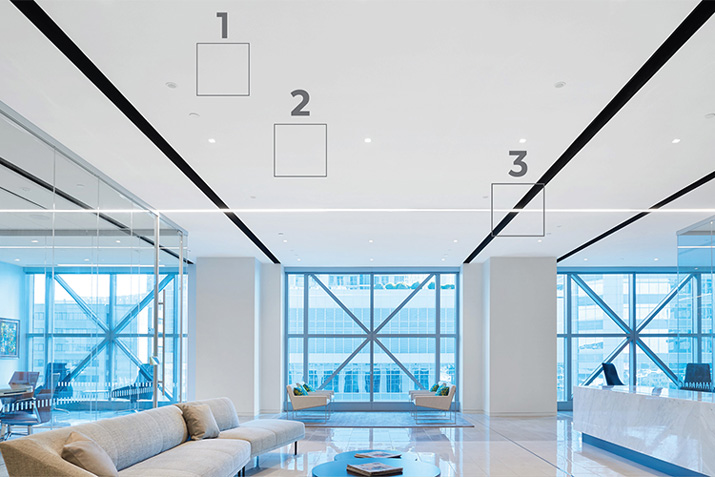 The ACOUSTIBUILT ceiling and wall system is a single-layer, seamless acoustical drywall alternative that combines the monolithic look of traditional drywall with TOTAL ACOUSTICS performance, providing the ideal combination of sound absorption and sound blocking. Better than drywall? That's right! Compare it to other products >
---
September 19, 2023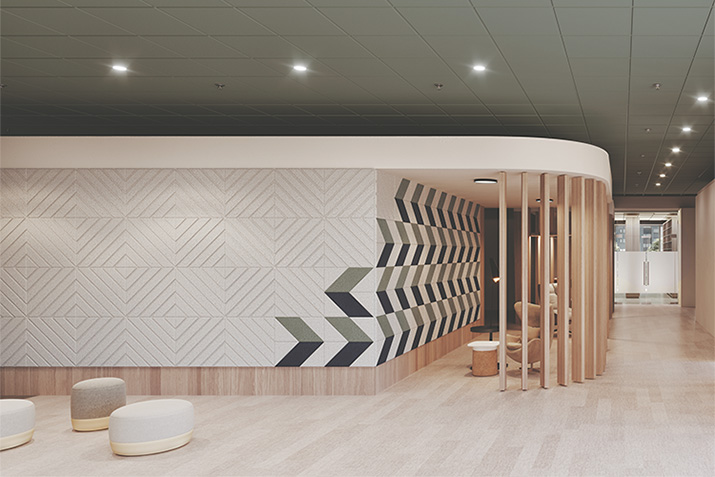 New portfolio combines texture, shapes, linear designs, patterns, and colors. Armstrong Ceiling & Wall Solutions has introduced Tectum® DesignArt™ ceiling and wall panels, a new portfolio of 46 mix-and-match sustainable, acoustical panels that transform interior spaces by combining texture, shapes, linear designs, patterns, and colors. The new portfolio includes Tectum DesignArt – Shapes, which features 30 standard shaped panels for direct attachment to ceiling and walls, and Tectum DesignArt – Lines which features eight standard precision-routed linear designs for direct attachment to ceilings and walls. The same eight linear designs are also featured on tegular ceiling panels.
---
September 7, 2023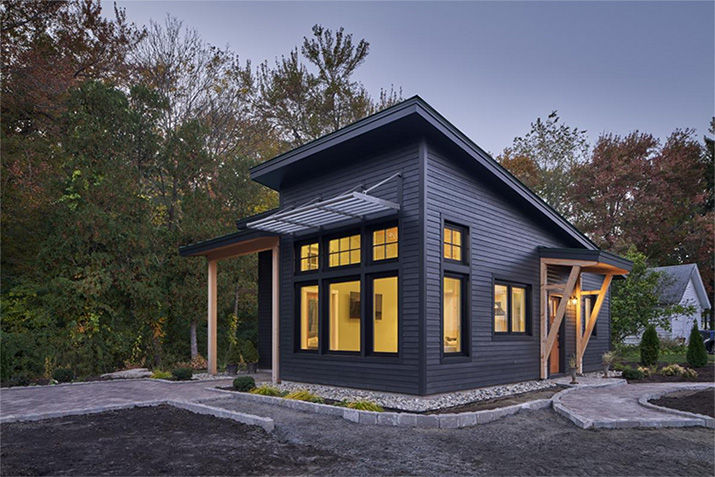 In the ever-evolving landscape of construction, innovative solutions are continually reshaping the industry. Today, we invite you to explore an exciting advancement in the world of architecture and construction - panelized construction. The exploration is inspired by CertainTeed, who recently shared their insights on this transformative approach in a blog post. Dive into the future of construction and the remarkable potential of panelized building methods.
---
August 30, 2023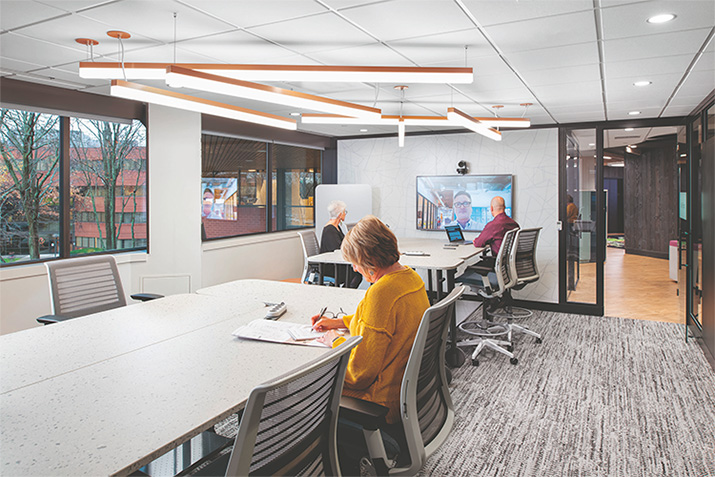 Three levels of sound absorption plus high sound-blocking performance make it easy to get the acoustics right for every space, from education to healthcare to offices.
---
July 12, 2023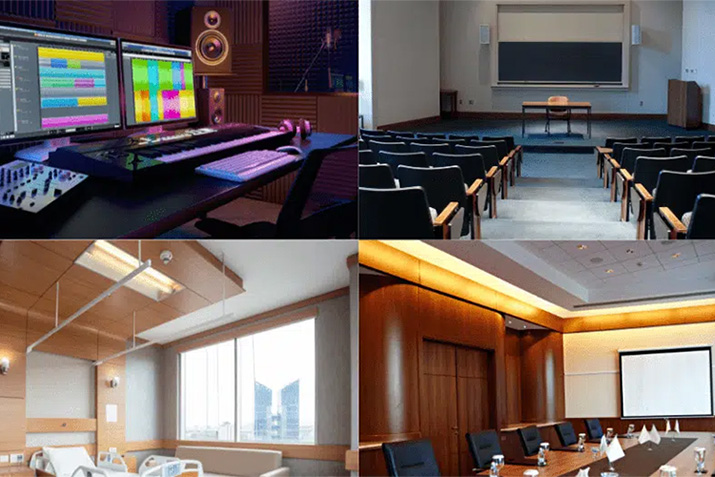 Ambico's acoustic door and frame assemblies are expertly engineered products designed to minimize the transmission of sound waves, ensuring the creation of private, secure, and sound-controlled environments across a wide range of industries. In this article, we will delve into the diverse applications of these innovative solutions and explore the benefits they offer:
---
February 21, 2023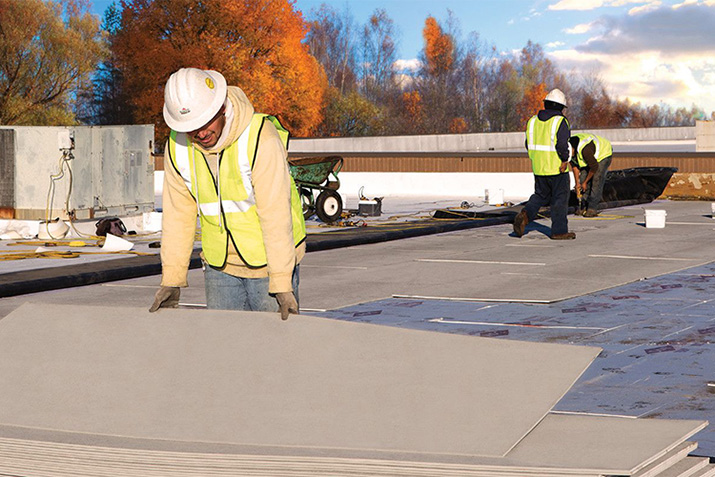 Learn about tested roof assemblies to meet indoor environmental quality needs.
---
November 30, 2022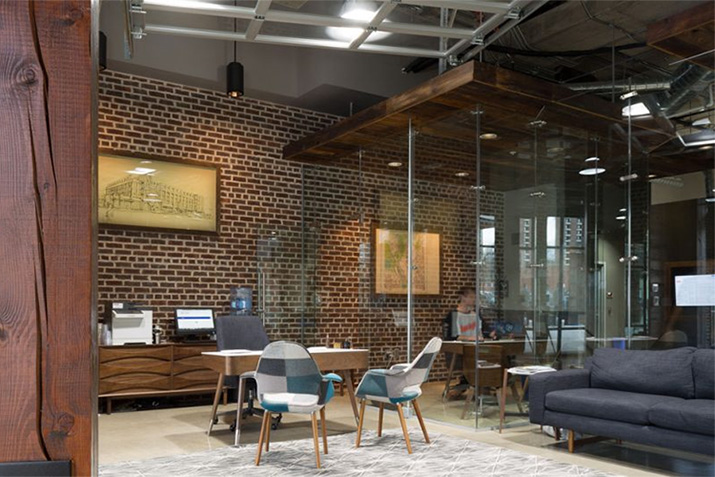 ---
October 10, 2022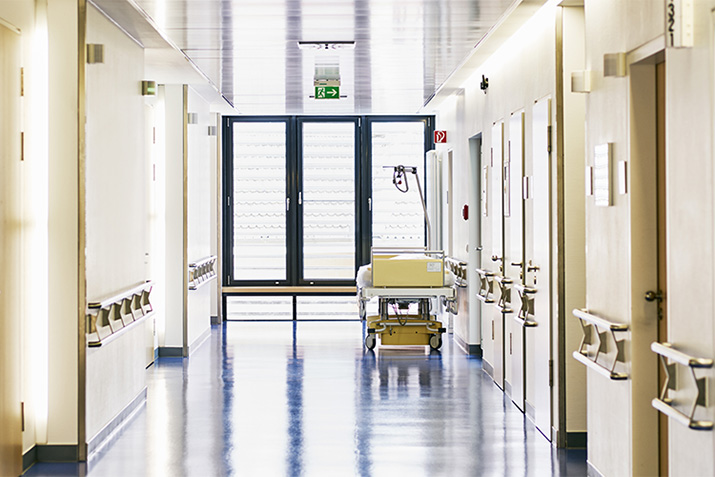 Acoustics are crucial to Indoor Environmental Quality (IEQ). When a surgeon is operating or a doctor is delivering important news to a patient, sound control is essential. And in certain areas of hospitals and urgent care centers, the Sound Transmission Class (STC) rating between rooms must be higher to produce quieter results.
---
September 23, 2022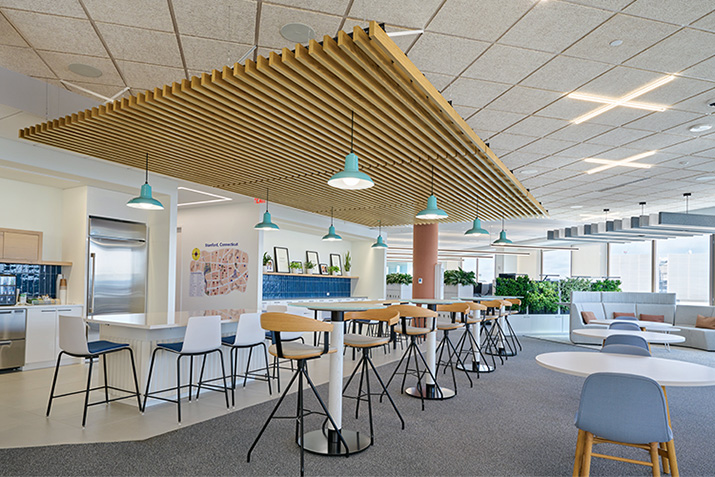 Did you know good acoustics play an essential role in improving indoor environmental quality? Learn how sound impacts occupant well-being in a space.
---
July 13, 2022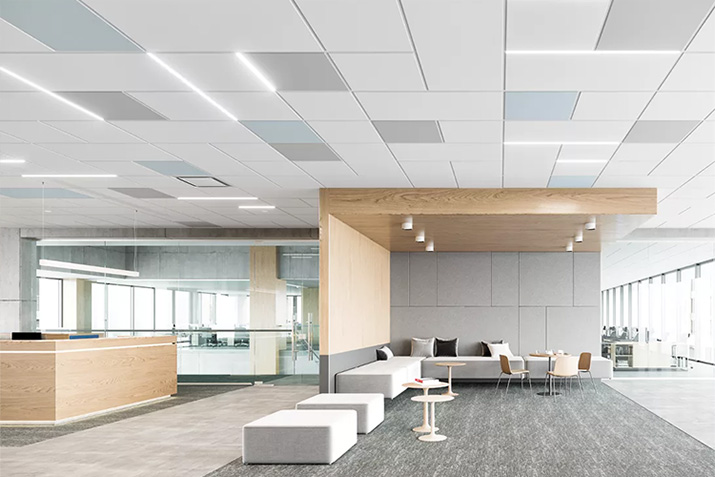 Made for healthcare, but ideal for every healthy space, go-anywhere HEALTH ZONE ceilings contribute to improved IEQ. Combine exceptional acoustical performance, sustainability & functionality with 1 ceiling system that's durable & aesthetically pleasing.
---
April 13, 2022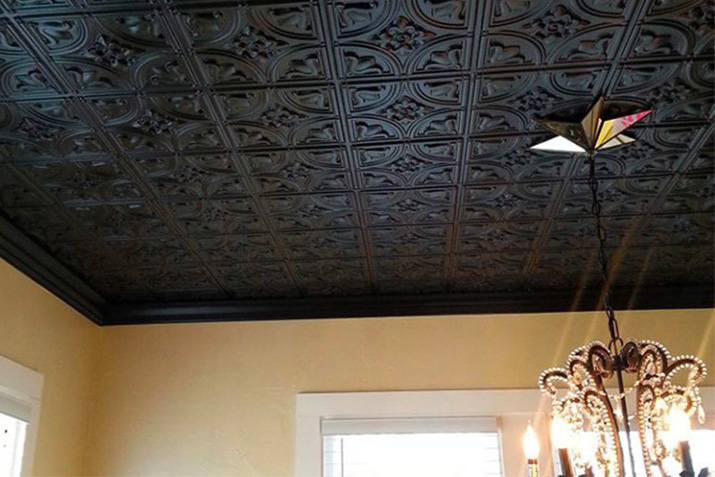 Black ceilings are bold and dramatic. Interior design experts recommend that every room have a touch of black in its paint color, decor, or furnishing. Black ceiling tiles are part of the ongoing shift to making bold design statements with black-color elements.
---
April 6, 2022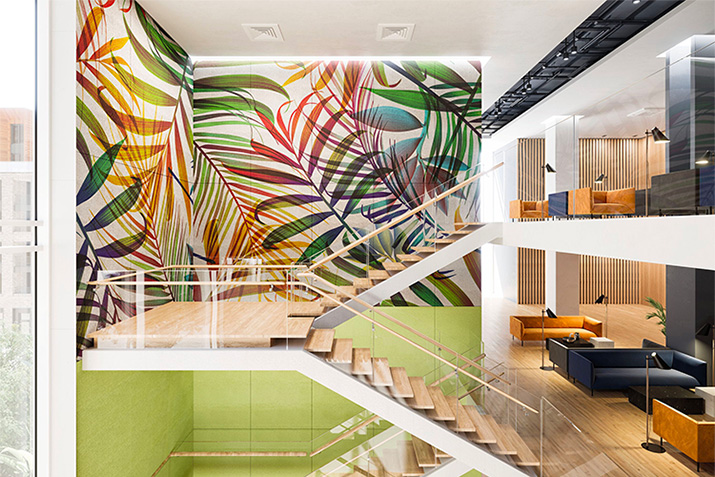 New TECTUM Create! Direct-Attach panels from Armstrong Ceiling & Wall Solutions can transform any interior space with distinctive image depth and personality. The texture-rich ceiling and wall panels combine printed images and acoustics to create beautiful spaces with a variety of standard and custom designs. With an NRC of up to 0.85, depending on mounting method, the 1" thick panels provide outstanding acoustical performance, making them a great retrofit solution for noise reduction.
---
February 11, 2022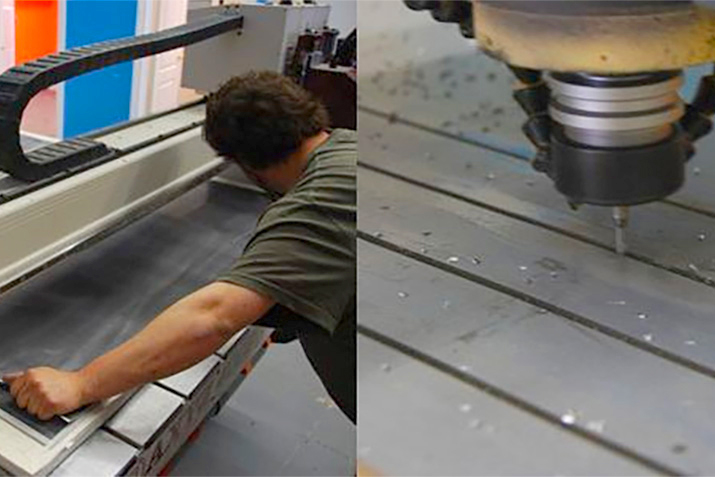 Noise can have extreme effects on our health and well-being when exposed to high levels of it for extended periods of time. Prolonged exposure to loud noise can also have a very negative effect on your mental health. Sheet lead works as a great noise barrier and offers more protection than a thick layer of plaster, concrete or glass. Protect yourself and your hearing today with sheet lead.
---
February 7, 2022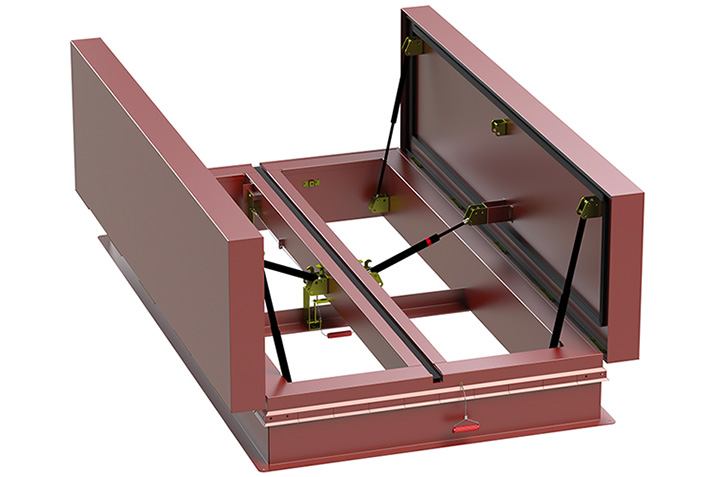 BILCO's ACDSV acoustical smoke vent is designed to guard against noise intrusion while providing the security of automatic smoke venting. Acoustical vents feature industry-high STC 50 and OITC-46 sound ratings. They are ideal for concert halls, theaters and other interior applications that require limited noise from the outside. Vents are available in steel construction and in a number of UL-Listed standard sizes.
---
December 10, 2021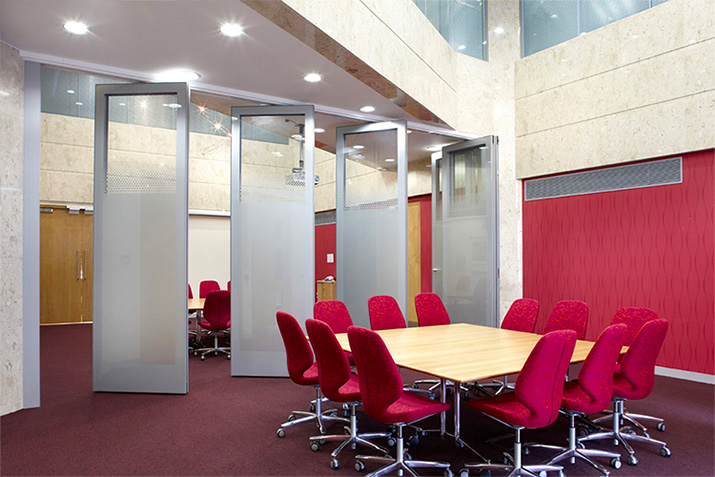 The appearance of COVID-19 in 2020 turned the working world — along with the rest of the world — upside down. Offices that had been filled with employees and clients emptied in favor of a work-from-home model that we all had to figure out as we went. As people begin their long awaited return to the office, companies are working to ensure that everyone is safe and comfortable as they re-enter the workplace. One way to achieve this is to incorporate temporary walls in the office.
---
October 20, 2021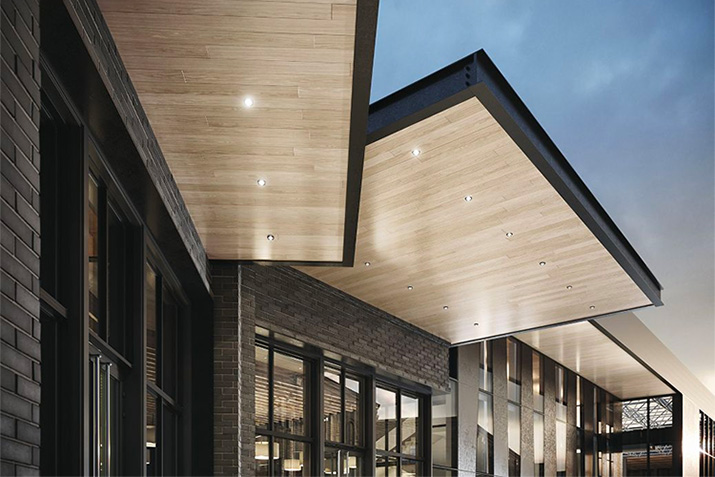 Explore METALWORKS Effects Wood Looks for both interior and exterior spaces.
---
October 13, 2021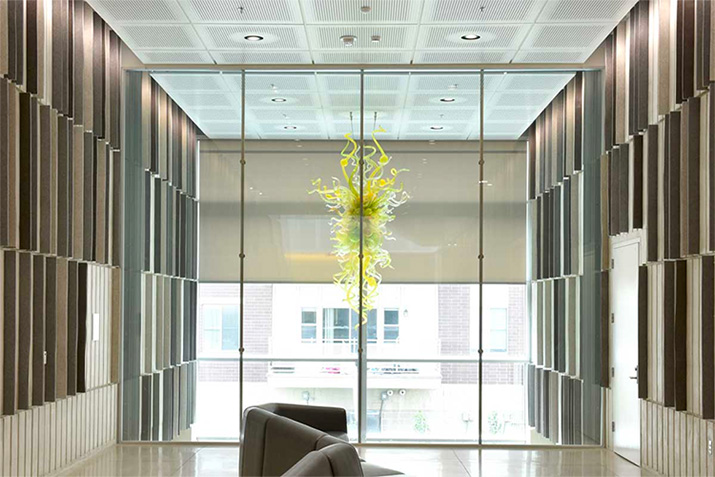 Glass partitions are an easy way to transform your space into an upscale environment. Glass partitions can be as safe as they are aesthetically pleasing. Dividing Commercial and office Interiors with European Style Glass Wall Partitions offers an exceptional amount of style and functionality.
---
July 23, 2021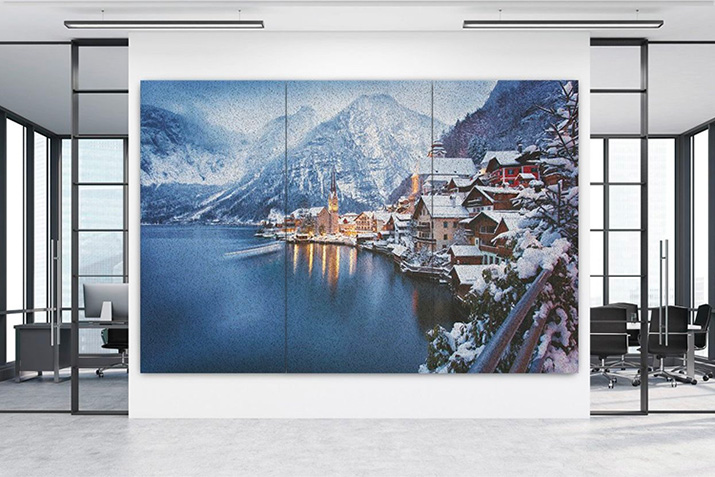 Create your own unique visual using color and artwork on acoustical wall panels. Transform interior spaces with distinctive image depth and personality on texture-rich TECTUM Create! Direct-Attach custom wall panels.
---
May 24, 2021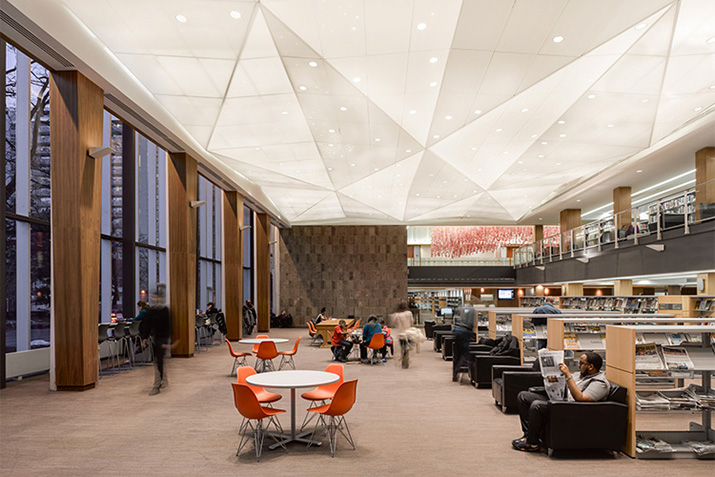 CertainTeed offers a world of creative possibility that can help transform a space into something sculptural and stunning. Our portfolio of innovative specialty solutions includes dynamic metal, colorful fiberglass clouds and baffles, eco-friendly acoustical felt, translucent back-lit panels, natural wood, and the unexpected visual texture of perforated acoustical gypsum. Whether the goal is architectural impact alone or acoustical performance, enjoy design freedom and flexibility with CertainTeed Ceilings.
---
March 17, 2021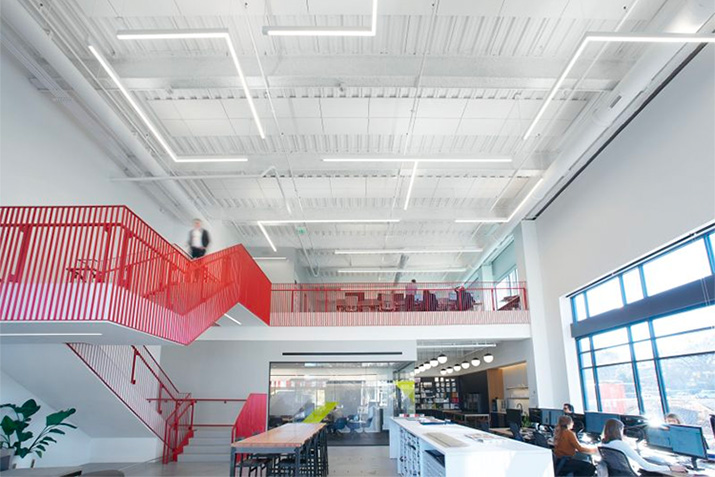 LYRA PB Direct-Apply Acoustical Ceiling and Wall Panels provide sustainable and acoustical options for a wide variety of applications and install direct-to-structure using adhesive.