architecture - engineering - construction

Floor
---
October 19, 2023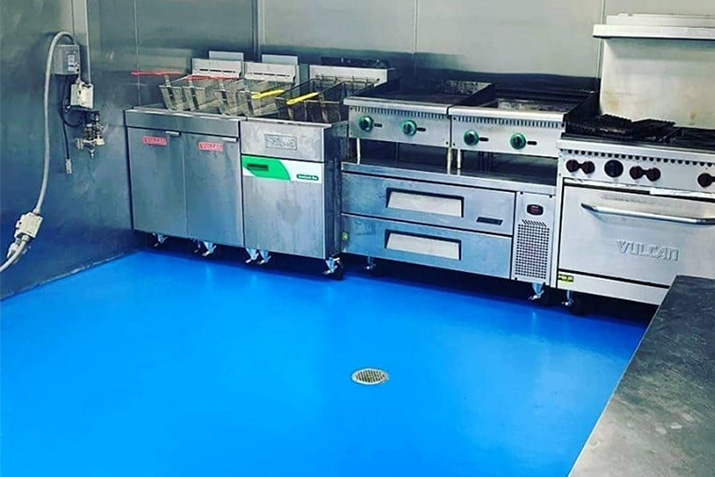 See HERMETIC™ 4.8S Urethane Cement, here installed in a commercial kitchen. These specialty floors by Elite Crete Systems were engineered specifically for food & beverage environments and withstand high temperatures including forced steam cleaning.
---
May 30, 2023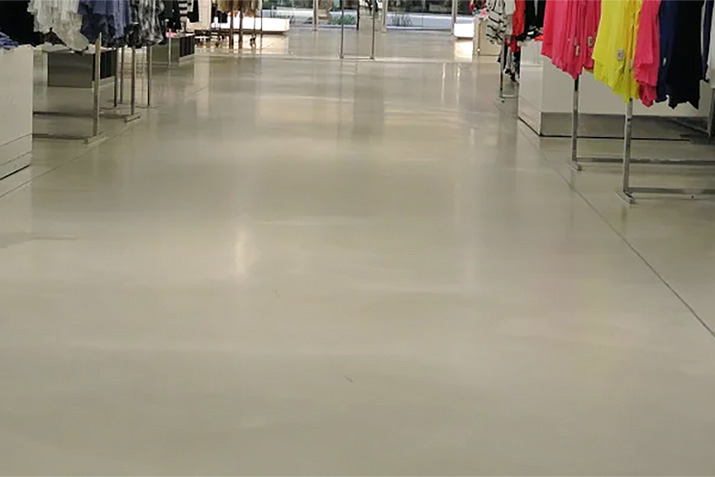 Retail clients can offer some of the best opportunities for flooring contractors. These projects typically involve significant square footage, generous budgets, and the potential for follow-up projects—during a shopping mall renovation or location expansion, for example. But what are the best retail flooring options to propose to a client? Here we look at three versatile retail flooring options suitable for locations like department stores, grocery stores, clothing stores, bookstores, and convenience stores.
---
April 27, 2023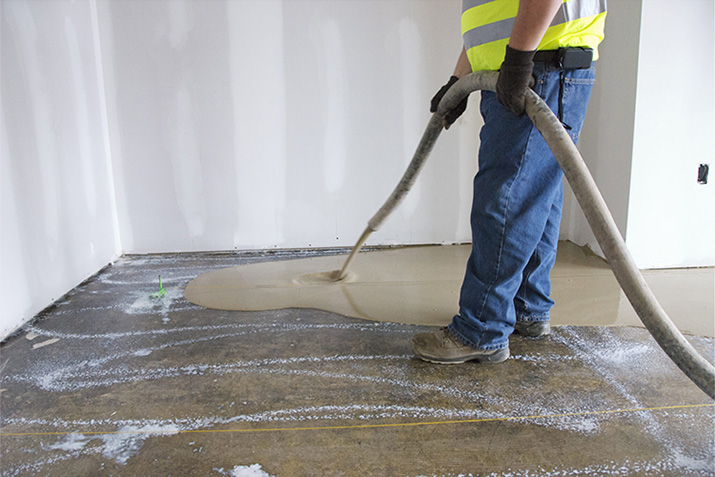 Maxxon® Commercial Pro Level-Right® is a self-leveling, hydraulic cement-based underlayment designed to flatten and smooth concrete slabs.
---
November 2, 2022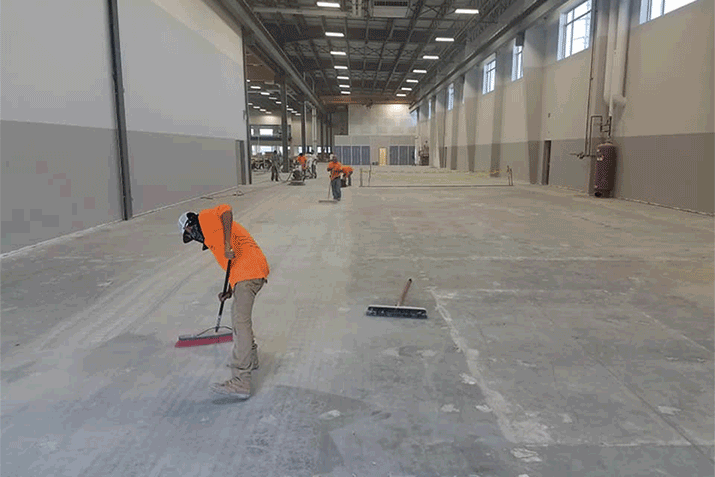 Sensitive electronics manufacturing facilities specify flooring in the dissipative range 1×10/6 – 1×10/9 ohms. Ohms = Resistance to Electrical Flow. In industries where electronic components are involved, static electricity can cause damage to electronic components, readings and data. Conduction through fingertips is the most common form for static electricity, while induction is the transfer of static electricity between certain types of materials.
---
October 3, 2022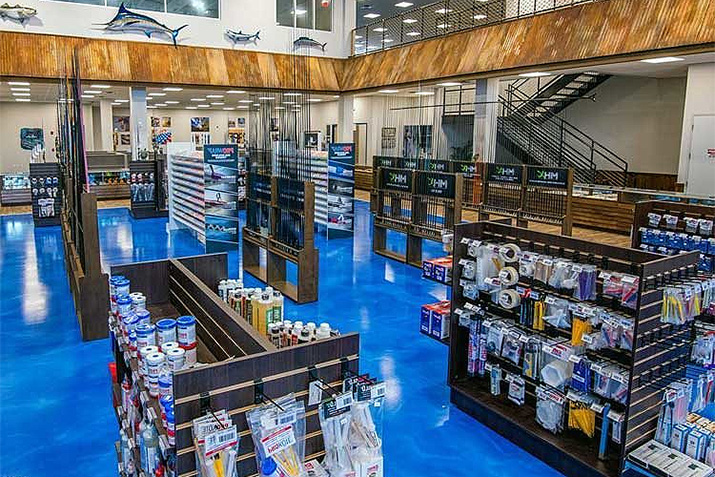 Elite Crete Systems custom flooring solutions for commercial and retail spaces offer endless design options to meet your interior design requirements and durability needs. These seamless surfaces are fluid-applied in place and can be installed with minimal downtime. Not only can these flooring systems match your brand's color scheme they can also be designed to incorporate your company's logo. These coatings can achieve coefficient of friction (COF) to meet or exceed ADA Flat Surfaces, ADA Inclined Surfaces, OSHA and NFPA requirements.
---
September 2, 2022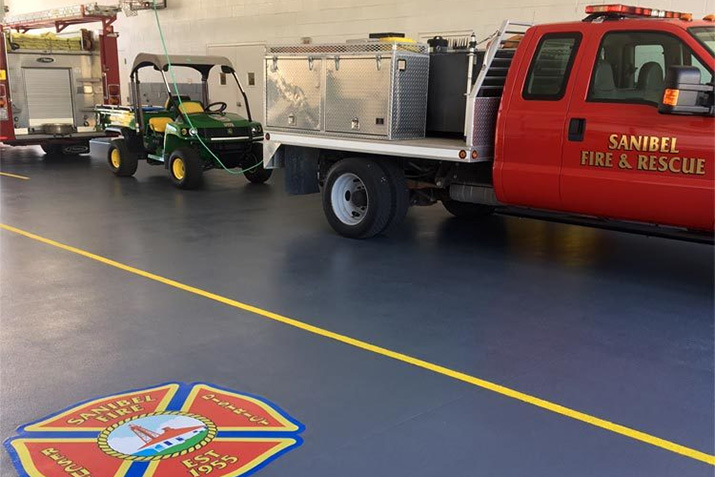 HERMETIC™ Fire Apparatus Flooring Systems are resinous, fluid-applied floors engineered to improve the durability of fire apparatus bay floors while also providing a slip resistant floor even when wet. They provide high abrasion and impact resistance while improving aesthetics. Logos, custom colors, line striping and equipment demarcation are additional customization options.
---
April 29, 2022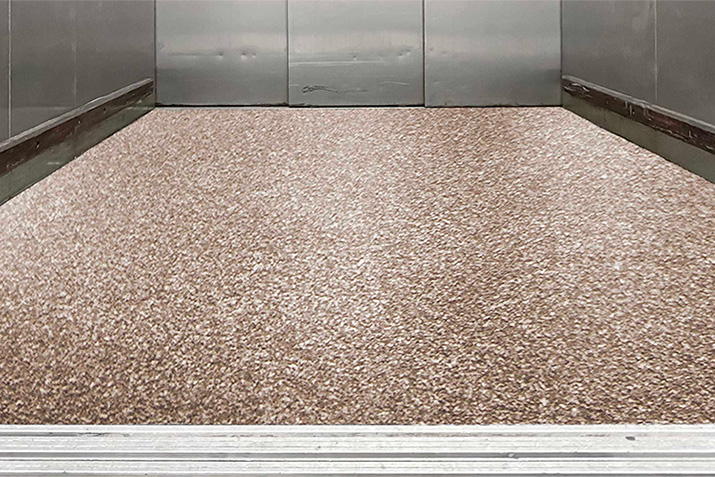 Duraamen Elevator Floor System is a customizable system of products created to meet or exceed the stringent demands placed upon a floor by heavily used elevators. Two general types of resin seamless floor coatings are offered as part of the system: Self-leveling Epoxy Coating and Methyl Methacrylate (MMA) Coating.
---
March 23, 2022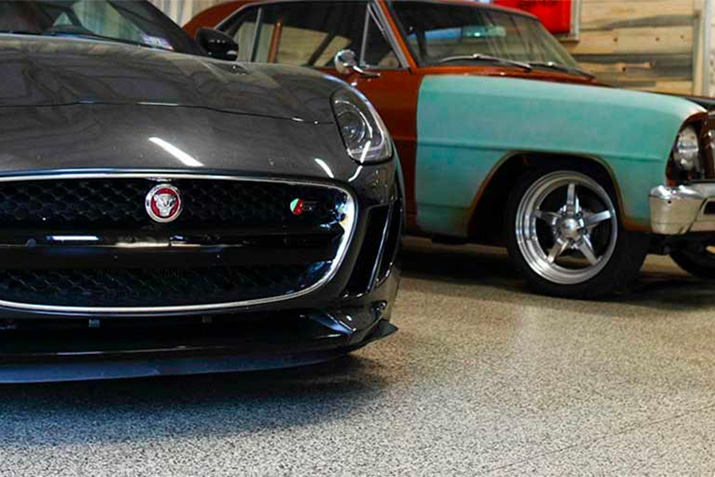 Epoxy resins have been used to coat garage floors for over a decade. In contrast, polyurethane (polyurea) and polyaspartic resins are relatively new. All three resinous coatings are highly durable, and each has advantages and disadvantages. Epoxy resins are used extensively in heavy-duty industries and are easier to install due to their slower setting time. Polyurea and Polyaspartic coatings provide a faster return-to-service than Epoxy. Polyaspartic coatings provide resistance against fading due to the sun's UV rays. So, how do you decide which type of coating to use for your garage floor project? There are several considerations.
---
December 23, 2021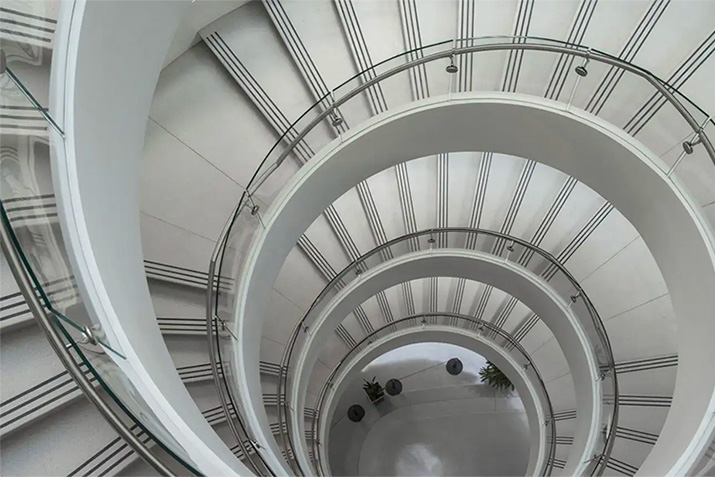 Precast terrazzo: the elegance and everlasting beauty is indisputable. Wausau Tile's custom precast terrazzo surfaces are sought after for everything from floors to countertops and wall treatments and stairs.
---
October 29, 2021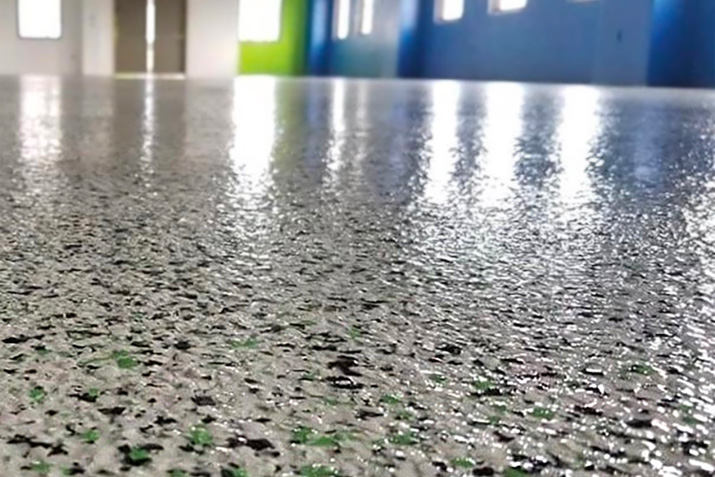 The HERMETIC™ Flake Flooring System is a durable, seamless, chemical resistant floor providing adjustable levels of slight texture and color to match any design theme or surroundings. This aesthetic floor includes multi-colored vinyl flakes (size options available) imbedded and fused between product layers providing an appealing look and increase slip resistance.
---
August 20, 2021
Lamit structural insulated panels (SIPs) are high-performance building panels for floors, walls, and roofs. Each panel is made using expanded polystyrene (EPS) interceding two structural skins of oriented strand board (OSB). Lamit SIPs are as versatile as they are efficient. They can be custom fabricated to your specific project demands. The result is a building system that is very strong, predictable, energy efficient, and cost effective.
---
August 9, 2021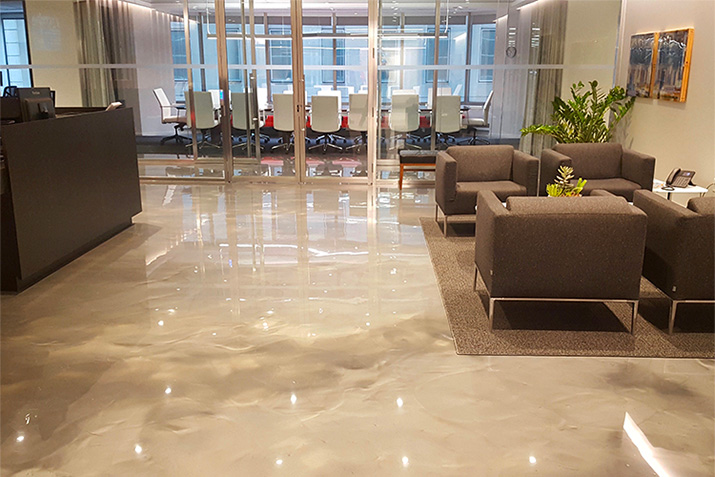 The REFLECTOR™ Enhancer Flooring System is a specialty, high build, self-leveling, fluid-applied floor coating. Engineered for commercial, industrial and residential applications where a durable, long-lasting, aesthetically unique, easy to maintain and completely custom floor is required. Due to the unique and unrepeatable nature of these flooring systems, consult with a technical representative before installing or specifying.
---
October 5, 2020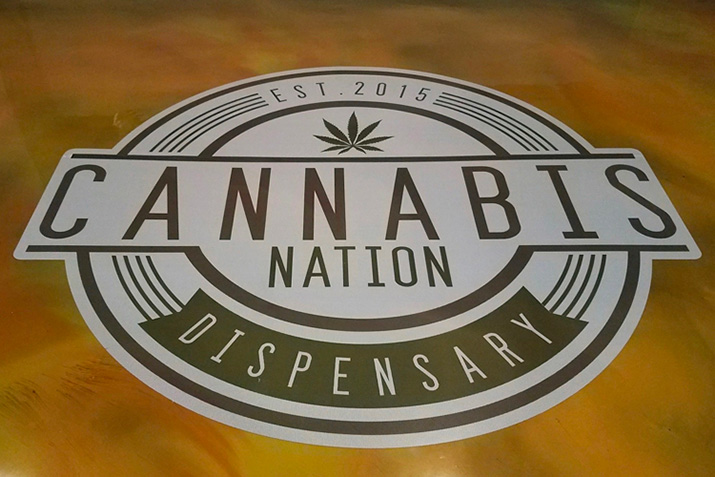 These flooring systems are resinous finishes engineered for various applications in the medical cannabis industry. These applications include cosmetically appealing floors for retail medical dispensaries, ultra-durable surfaces for indoor cultivation areas and laboratory-clean flooring for processing and extraction facilities as well as testing labs.
---
May 13, 2020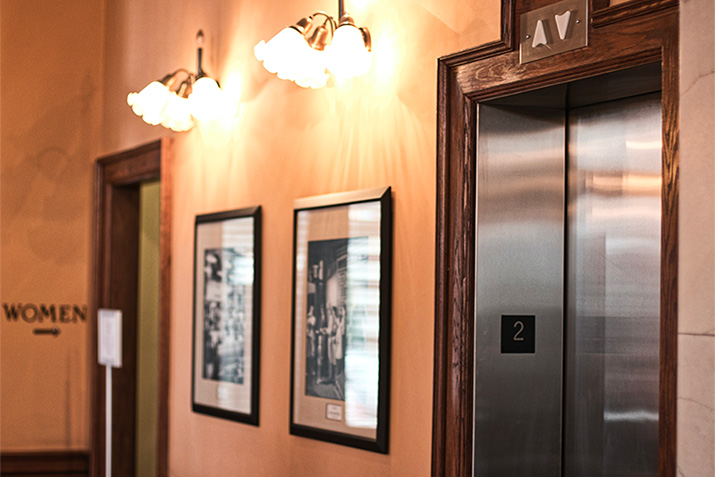 When having flooring installed in your facility, office space, store, or apartment property, it's easy to overlook the passenger elevator cab flooring. Because tenants, customers, and employees often enter and exit with a ride on your elevator, the interior design and the floor of your elevator can leave a lasting impression on visitors. Elevator flooring is especially important in New York City and urban areas where there are a great many highrise buildings.
---
September 13, 2019
Cost has long been a deciding factor for decision makers in the construction industry. Many gypsum underlayment system alternatives, including fiberboard systems, boast a lower price point, but how do they really measure up?
---
August 19, 2019
Utilizing green building products like Acousti-Mat 3/4 and Gyp-Crete 2000/3.2K, Serrano Lofts was able to achieve LEED®Gold Certification. For added sound control, one layer of Acousti-Mat 3 and Acousti-Mat were installed.
---
July 30, 2019
BILCO offers a complete line of floor doors that are designed to accept flooring and paving materials, making them virtually hidden in finished flooring areas. Products are available to receive composition tile, carpeting, or architectural flooring materials up to 1" (25 mm) in thickness.
---
July 5, 2019
For architects and engineers, sustainable construction is no longer a buzz word – it makes sense. According to the National Precast Concrete Association, sustainable construction refers to meeting present day needs without sacrificing the needs of future generations. Following sustainable construction practices reduces our environmental impact, improves air quality for communities, and can lower operating costs for buildings. In addition, sustainability focuses on building long lasting infrastructure. The American Society of Civil Engineers' most recent report card gives America's infrastructure a D+ grade.
---
May 31, 2019
People are choosing Reflector™ Enhancer Flooring Systems because they are a completely custom floor that add a unique design element to your space. These specialty floors will be sure to catch someone's attention. With or without a high-gloss finish, these floors create a feel of movement that mimics water because they are seamless and fluid-applied in place.
---
February 27, 2019
Find out how tree grills and floor access covers from Howe Green were used to enhance the aesthetics of The Wintergarden, the dining space at Bluewater.