architecture - engineering - construction

Decks
---
March 22, 2021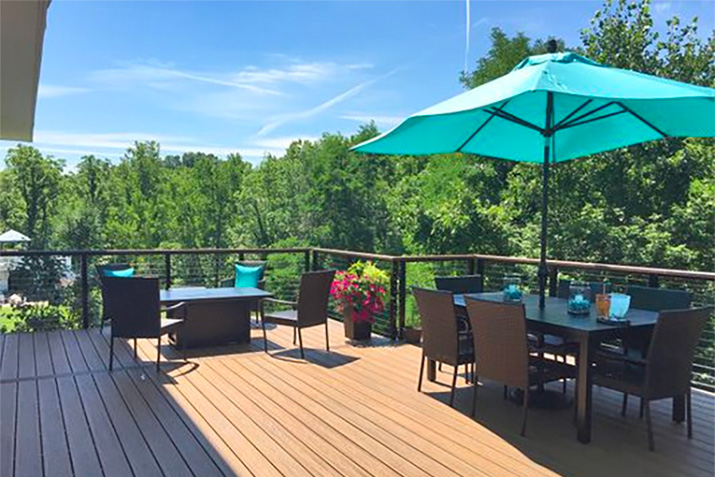 This stylish deck in Albany, New York was built for entertainment. With multiple areas for lounging and socializing, the homeowners chose a fascia-mount railing that keeps the space open. The dark aluminum contrasts nicely with a light wood deck and vivid accent colors to create a refreshing, contemporary look.
---
August 19, 2020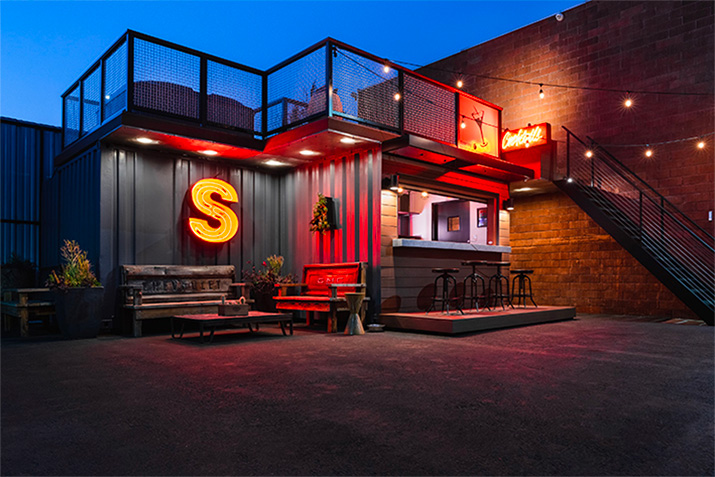 Art Steedle, owner of Steedle Brothers Construction, used several of Feeney's products, including DesignRail® Panel Infill, on a container bar that he recently constructed at his company site located in the Los Angeles harbor area close to Long Beach. Art's goal with the project was to create a space at his shop where his team could unwind at the end of the day and enjoy the bar, sit in the hot tub or lawn chairs, and chat about the day.
---
October 23, 2019
Cable railing can be particularly striking when combined with wood frames. However, it's crucial to take care when constructing the frames to reduce the chance for bowing and possible failure – and accompanying callbacks.