architecture - engineering - construction

2021 October
---
October 29, 2021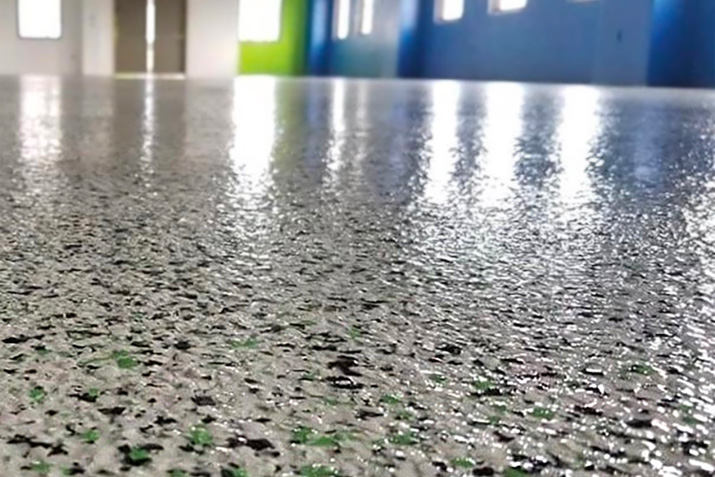 The HERMETIC™ Flake Flooring System is a durable, seamless, chemical resistant floor providing adjustable levels of slight texture and color to match any design theme or surroundings. This aesthetic floor includes multi-colored vinyl flakes (size options available) imbedded and fused between product layers providing an appealing look and increase slip resistance.
---
October 27, 2021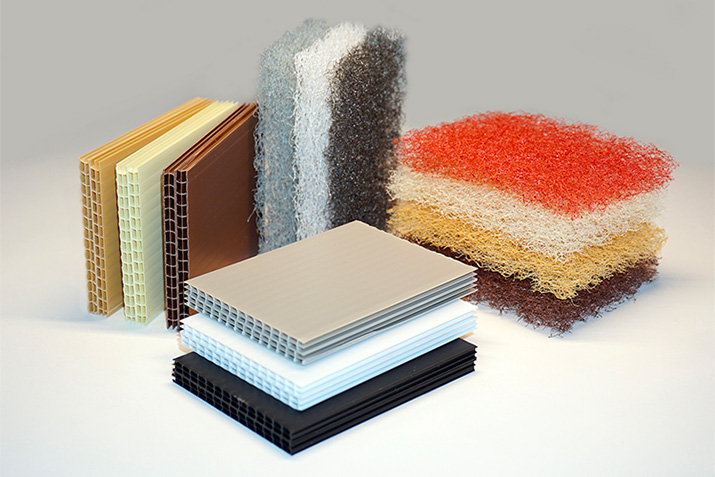 Weep Vents are commonly placed directly on the flashing at the bottom of the wall, below finished floor and above finished grade. What may be new to some is that now, it is becoming more common to also place weep vents at the top of the wall, either just below the shelf angle (commercial or multi-story) or just below the facia and soffit of a residential structure.
---
October 25, 2021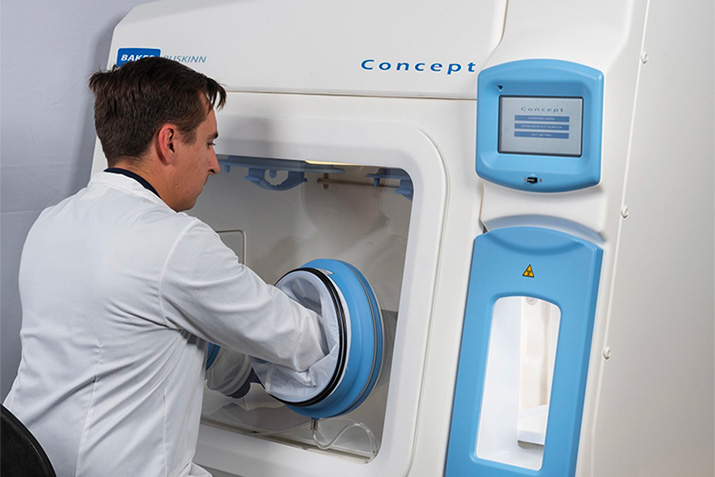 As people grow more and more connected globally, so do risks. Even before the outbreak of COVID-19, the world has already seen several significant pandemics in just the past two decades. Thankfully, dedicated researchers and emergency services throughout the world have done tremendous work in overcoming these threats. Reliable testing and analysis are vital contributors to the progress made in containing and stopping pandemics. Among the leading devices in testing and analysis is the Baker-Ruskinn Concept.
---
October 22, 2021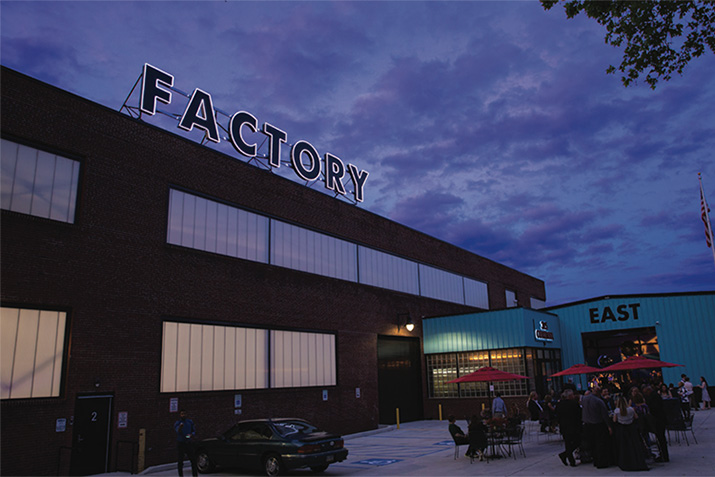 Factory, LLC has transformed an old steel mill in Bethlehem, Pennsylvania, into a new business incubator for food and consum- er-packaged goods. Providing natural light, while promoting a comfortable, creative and productive interior, EXTECH/Exterior Technologies, Inc.'s LIGHTWALL 3440® interlocking polycarbonate translucent wall system replaced the brick exterior's broken and empty window openings.
---
October 20, 2021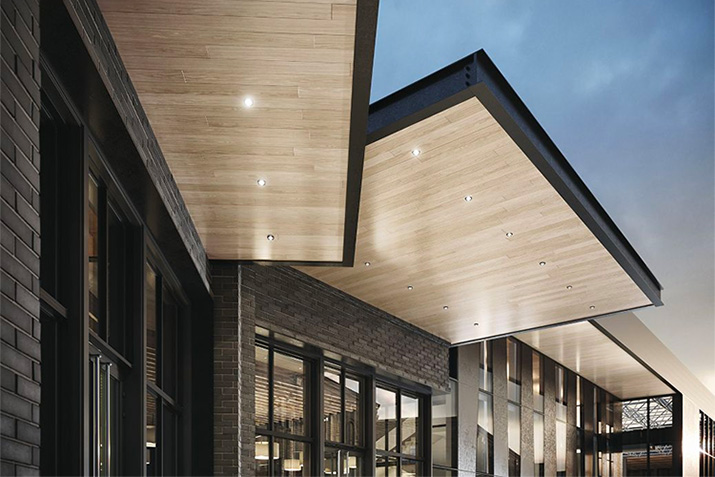 Explore METALWORKS Effects Wood Looks for both interior and exterior spaces.
---
October 18, 2021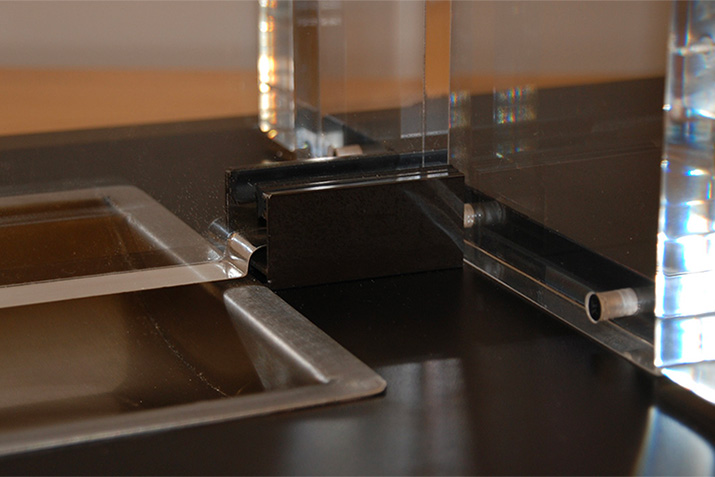 Learn which 3 areas are critical to consider when designing a bank security system in this blog.
---
October 15, 2021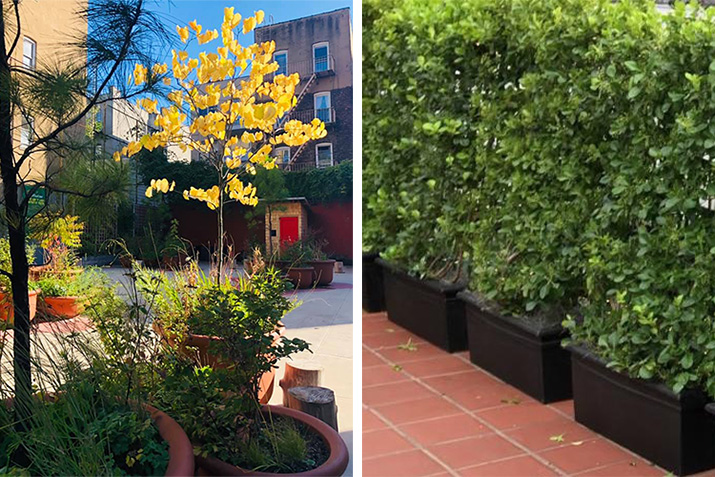 The privacy element is crucial in creating a comfortable outdoor space. Installing a fence or wall can be costly, but you can create privacy screens using plants and planters. Plants make excellent privacy screens because they can block noise and unsightly views while adding color, texture, and seasonal interest that only gets better each growing season. Large containers are ideal for creating privacy in a small space like a deck or patio. TerraCast® planters are made from a lightweight resin material, which makes the installation effortless and movable. The wide range of styles can fit any landscape style you desire!
---
October 13, 2021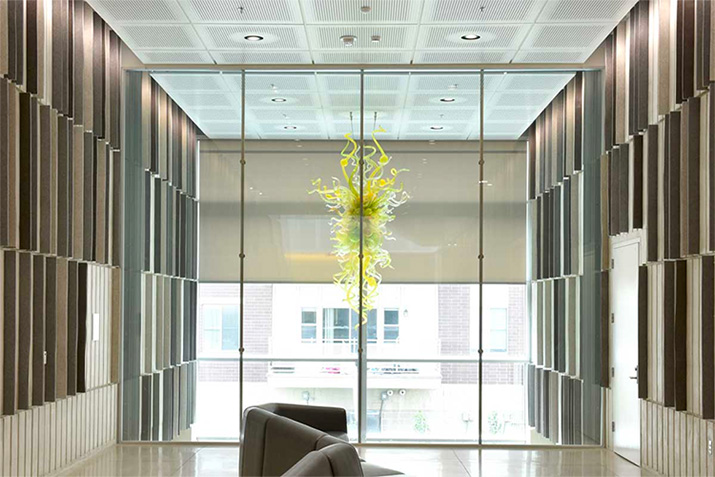 Glass partitions are an easy way to transform your space into an upscale environment. Glass partitions can be as safe as they are aesthetically pleasing. Dividing Commercial and office Interiors with European Style Glass Wall Partitions offers an exceptional amount of style and functionality.
---
October 11, 2021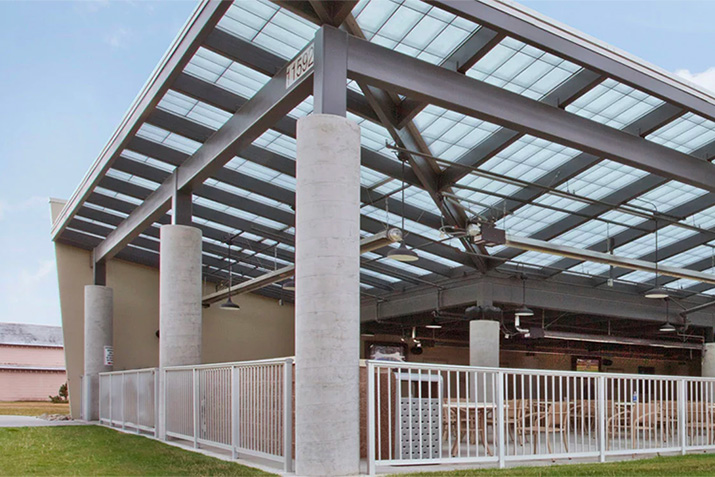 As schools everywhere tackle the challenges of online and in-person learning, translucent panel canopies can provide a safe and practical solution with shaded outdoor classroom spaces. Guardian 275® canopies and awnings offer a flexible, open-air environment where students can gather and learn while being shielded from potential rain and direct sunlight. While direct sunlight can be hot and create glare, translucent canopies help make outdoor spaces more comfortable so students can sit and focus on their work in a relaxed setting. This also allows students to benefit from the fresh air, natural light, and views that come with being outside, which studies have shown to improve a student's mental health as well as academic performance.
---
October 8, 2021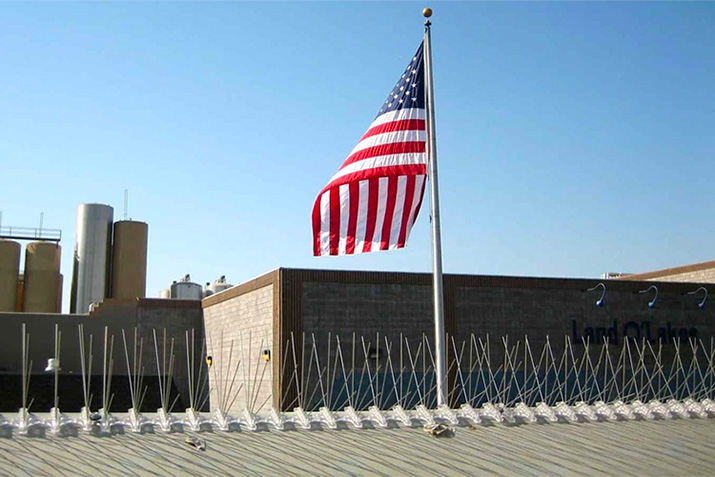 Yes, sometimes the solution to a vexing bird problem is as simple as bird spike. All the old sayings are true: the simple answers are often the best answers. This is certainly true when it comes to bird control. Yes, birds are smart. Yes, birds are a nuisance. But that certainly doesn't mean the solution has to be complicated. Bird Spike: Simple Design, Easy to Install and Hard to Mess Up.
---
October 6, 2021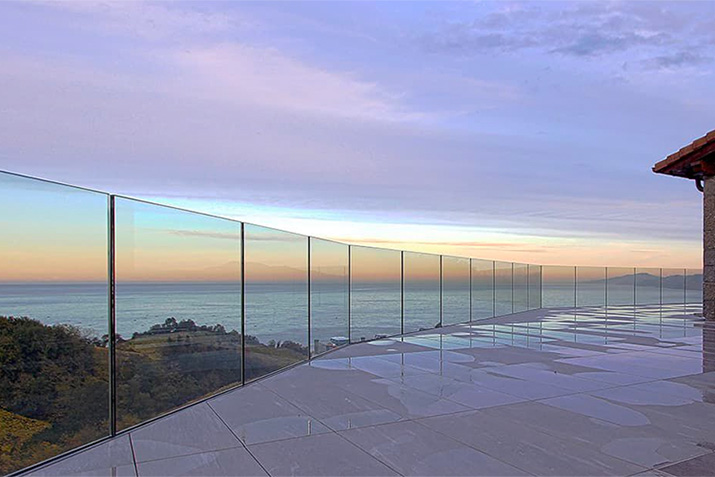 If a minimal, clean look is what you desire Base Shoe and Standoff Systems look polished in both indoor and outdoor applications.
---
October 4, 2021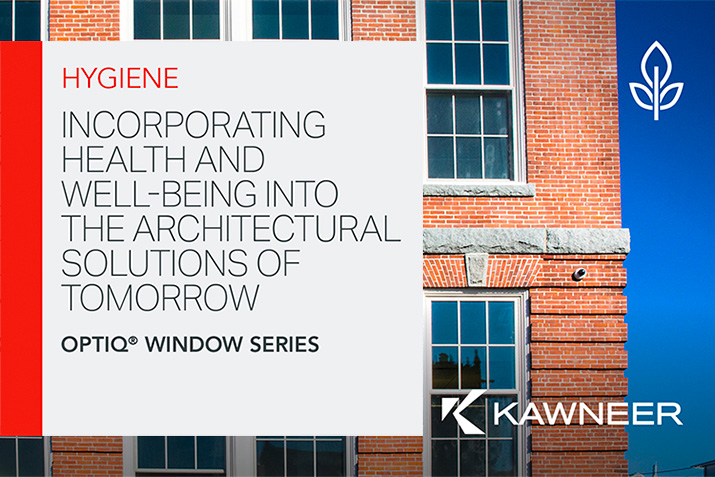 The OptiQ® Thermal Window Series is designed to mitigate condensation + prevent the build-up of mold & bacteria. Incorporating hygiene into the design, our architectural installations ensure health & wellbeing are at the forefront of learning.
---
October 1, 2021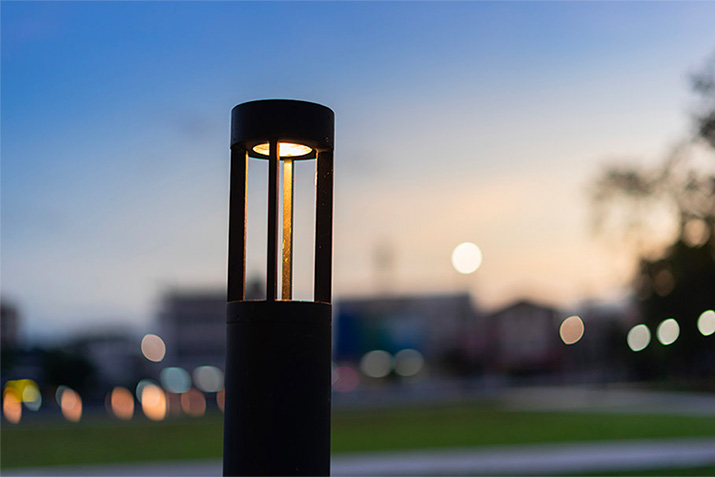 Architectural lighting bollards create welcoming public spaces for walkers and cyclists through low-impact, pedestrian-level, localized light, improving pedestrian comfort and safety and reducing light pollution.