architecture - engineering - construction

Access Control
---
November 29, 2023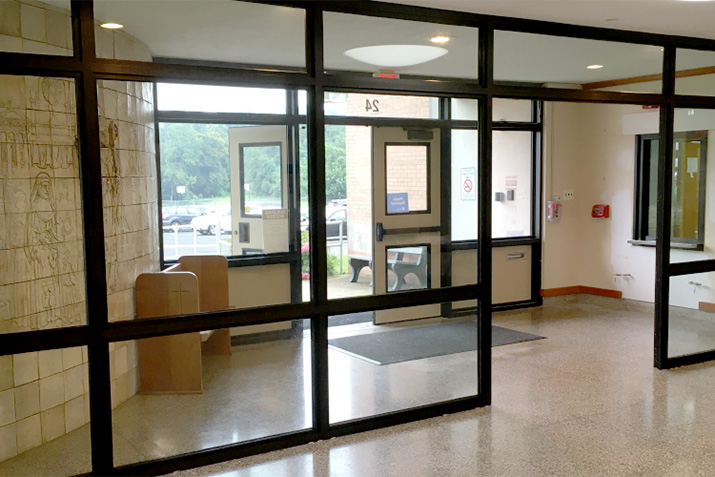 Mantraps are used to add a layer of security to any building that needs to mitigate risk. These small, secure vestibules are practical solutions for all types of businesses; there are three basic mantrap variations.
---
November 21, 2023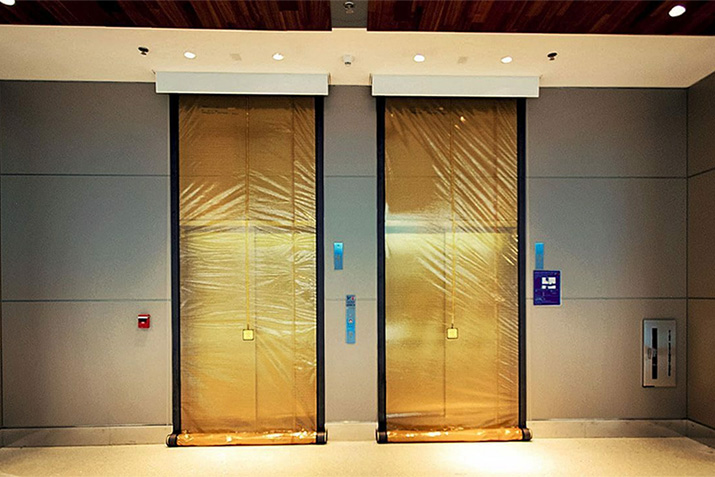 In the realm of healthcare, the specter of fire hazards poses a particularly menacing threat due to the presence of immobile patients, volatile substances, and intricate infrastructure. Despite stringent regulations, hospitals remain susceptible to fire incidents, underlining the paramount importance of robust fire safety measures.
---
October 17, 2023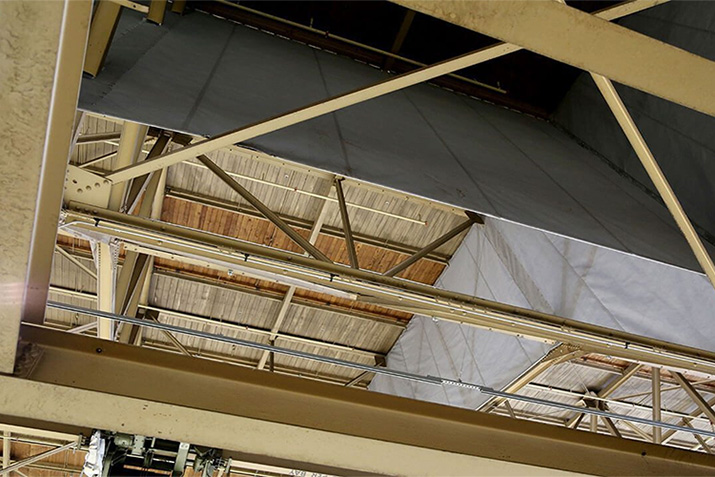 Smoke Guard Draft Curtain: a cost-effective solution designed for warehouses, aircraft hangars and manufacturing environments. This innovative strategy automatically removes smoke, channeling it away from the fire and out of the building.
---
October 10, 2023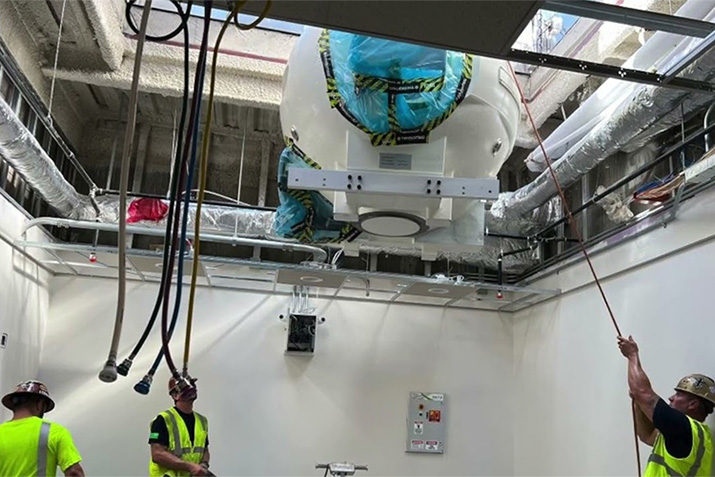 Discover how a custom BILCO roof hatch helped safely deliver crucial medical equipment to a hospital in Louisiana.
A unique piece of medical equipment, a Gamma Knife, was installed at the Ochsner Medical Center in New Orleans. It is used to help fight brain cancer and there are only approximately 300 in use around the world. The device was lowered into the building by cranes through a custom 12-foot x 9-foot BILCO Type D roof hatch.The hatch allows for workers to install Cobalt-60, a radiation source which is used in the Gamma Knife and a portion of which must be replaced about every 5 years.
---
July 25, 2023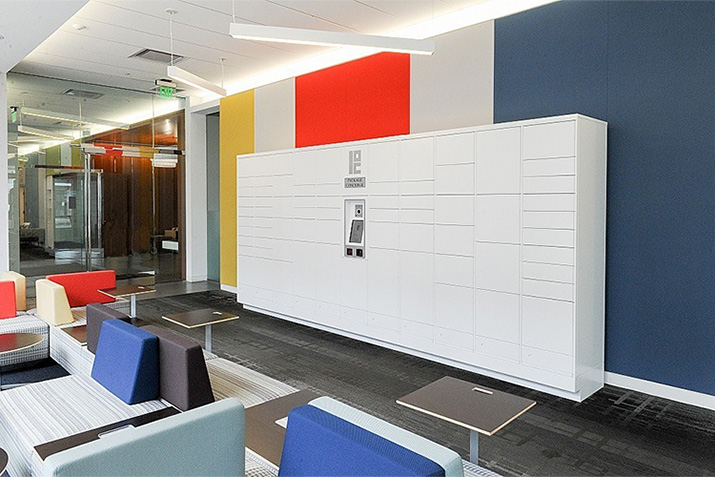 How Package Concierge® is Revolutionizing Package Management for Gen Z Students
---
May 23, 2023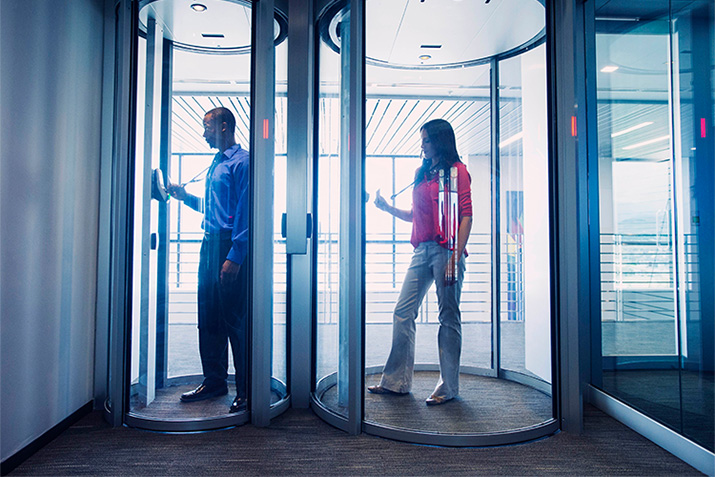 Implementing a layered approach to physical security is the best way to mitigate unauthorized entry and all the associated risks and liabilities. In this blog, we'll step through the critical security layers that data centers need, and discuss considerations for selecting the best security entrance solution for each layer.
---
May 11, 2023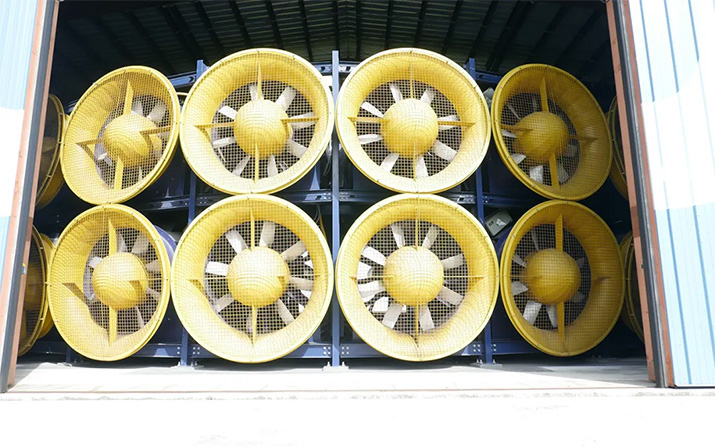 Outdoor shades should be as resistant as possible to wind and weather. But while shades should never be deployed during damaging winds, the question remains: How wind resistant are they? And how do you prove it?
---
April 11, 2023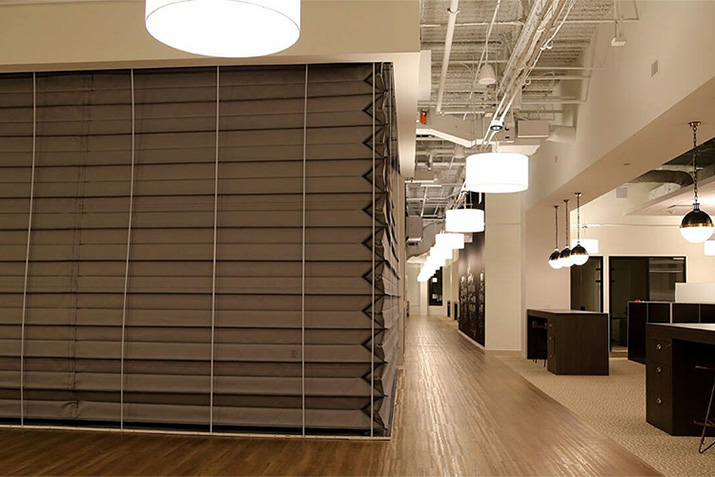 SourceA fire in any type of building can cause injury, property damage and even death. A fire in a healthcare facility — where people may not be able to leave…
---
February 9, 2023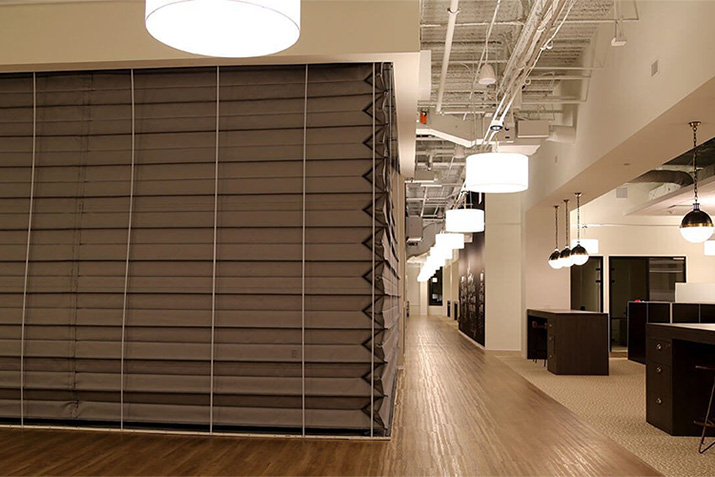 As an architect or designer, there is a lot riding on your recommendation of who should provide smoke and fire curtains on a project. The provider should have a single source responsibility for materials and labor while also providing service capabilities once the project is completed. Here are the four key points we've found that need to be considered before making this vital decision.
---
January 11, 2023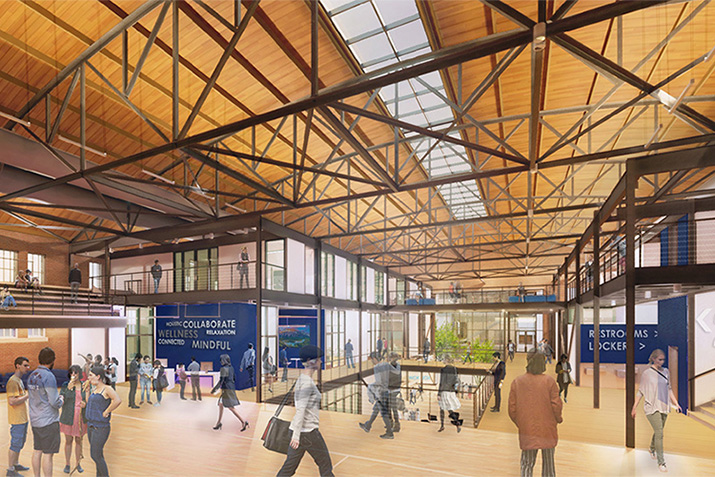 As part of the University of Arizona's revitalization project, the school's Bear Down Gym was remodeled to help create the university's new Student Success District. The multiphase campus building renovation project included renovations to the Main Library, Science Library and Bear Down Gym buildings as part of the school's initiative to enhance student performance. But this kind of undertaking comes with a number of challenges, especially when some of the buildings on the campus are almost 100 years old.
---
January 9, 2023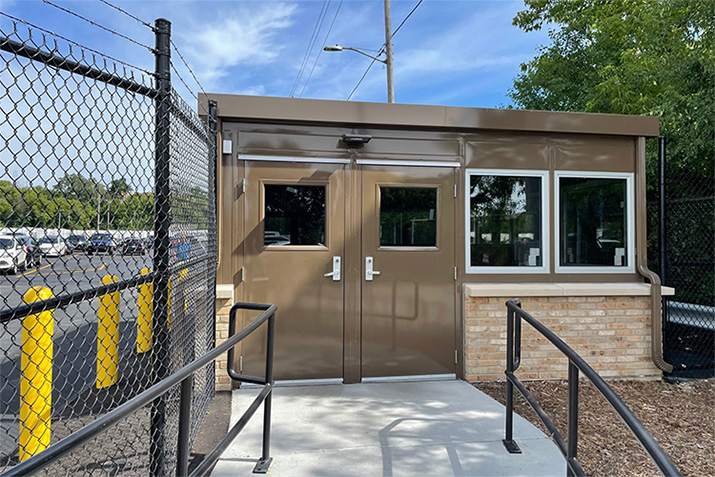 To upgrade your perimeter protection plan, Par-Kut designs and manufactures portable steel security buildings. These standard and built to order factory assembled security buildings provide the specifier and owner with a high level of convenience and customization.
---
December 26, 2022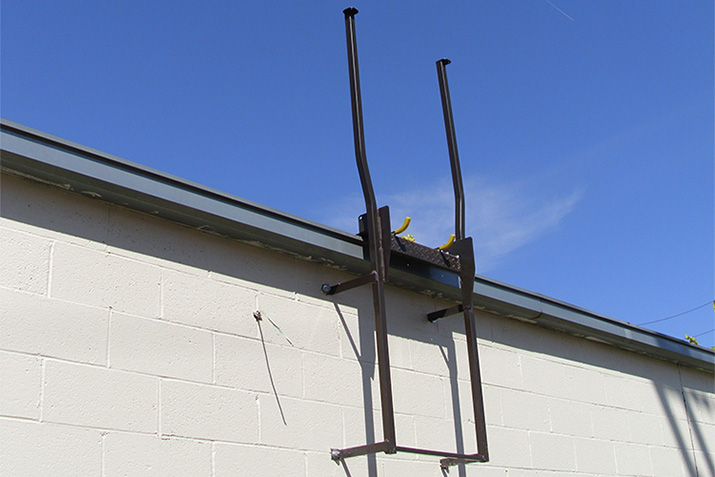 ---
December 9, 2022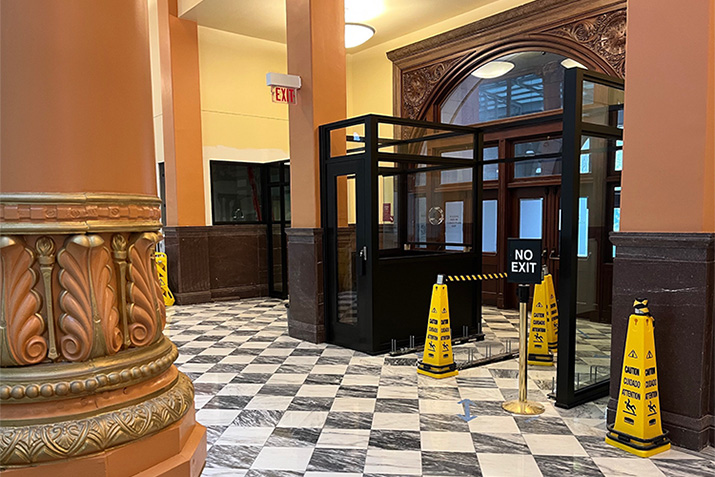 ---
November 16, 2022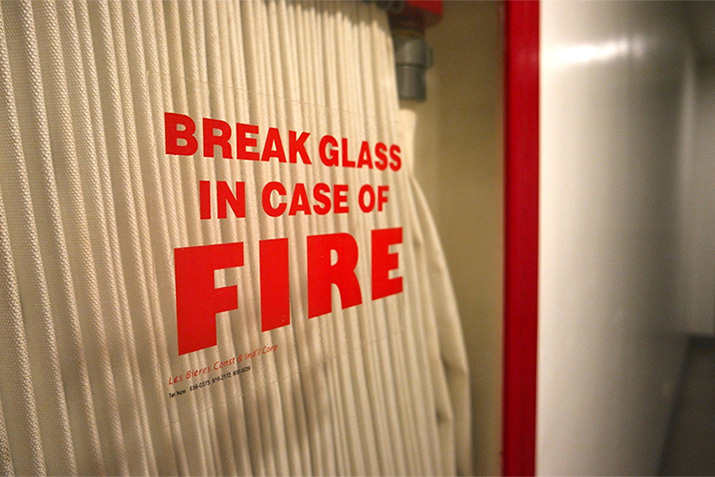 With contemporary technology, the fire safety business continues to see impressive leaps in innovation. Fire safety advances that would have seemed like science fiction a decade ago are now becoming a reality. Take a look at some of the most recent breakthroughs in fire safety technology and how they are saving lives:
---
September 19, 2022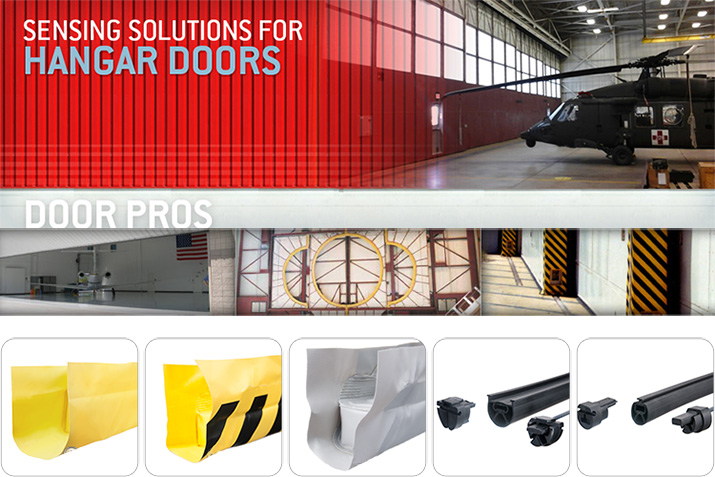 Reduce the risk of injury and damage to aircraft and equipment with custom Miller Edge hangar door sensing edges. Install on the leading edge of a sliding or bi-folding hangar door or surround an aperture opening. You can count on Miller Edge to provide entrapment protection devices that have been put to the test and proven dependable in protecting personnel, equipment, and property for over 65 years.
---
September 1, 2022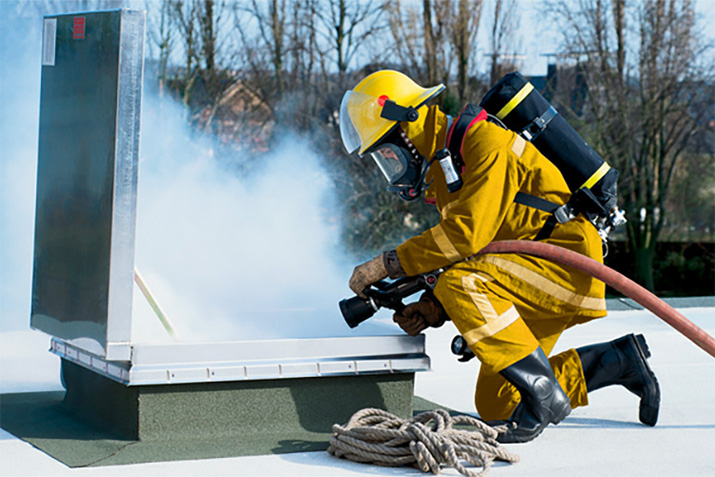 Automatic Smoke Vents protect property and aid firefighters in bringing a fire under control by removing smoke, heat, and gases from a burning building. Smoke vents are ideally suited for large expanses of unobstructed space such as factories, warehouses, auditoriums, and retail facilities. Mechanical smoke vents are activated upon the melting of a fusible link and options are available for smoke detector and fire alarm activation.
---
August 5, 2022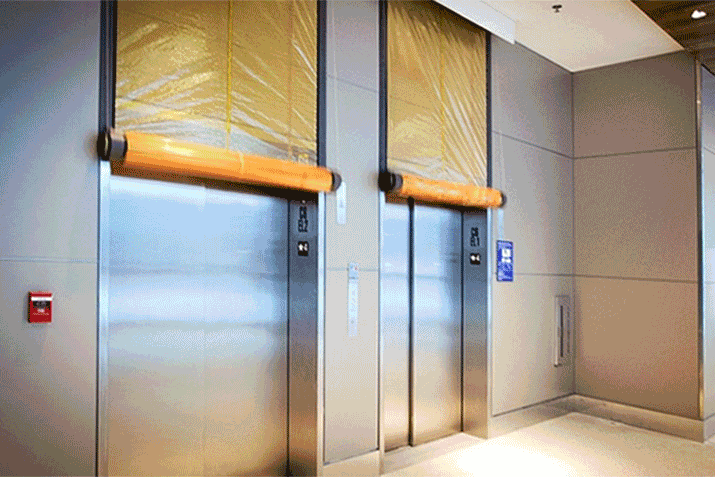 Interested in Smoke Guard elevator protection? Follow these steps and enter your dimensions to view suggested products. You can also give us a call and talk with one of our experts!
---
May 20, 2022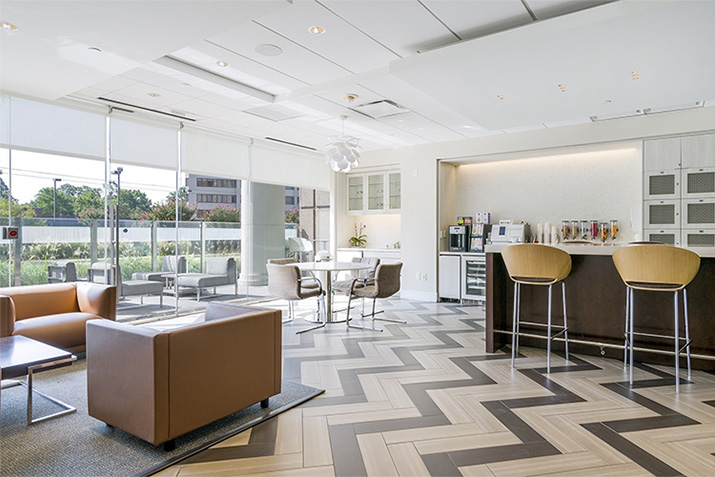 Smoke and fire protection systems are required by code for any commercial building. However, when designing office spaces, it's important to pay special attention to where fires are most likely to occur. View the top six.
---
April 18, 2022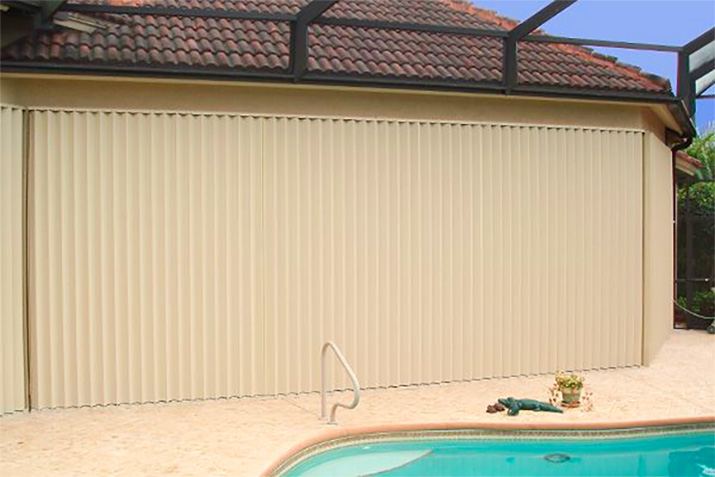 Simple to operate, the Folding Accordion Shutter provides immediate protection from hurricanes, storm, and burglary/intrusion. It is economical without sacrificing performance. The shutter glides along extruded aluminum tracks using nylon rollers mounted on stainless steel carriages, and can be secured from the inside or outside using aluminum locking rods and an optional key-lock. When open, blades stack neatly like an "accordion" at the sides of the opening. It's easily adapted to most window and door openings, and widely used to protect large areas like sliding glass doors, balconies, and lanais. The folding design allows for virtually unlimited left to right runs, and gives the product the unique ability to enclose entire areas from a single set of blades.
---
March 21, 2022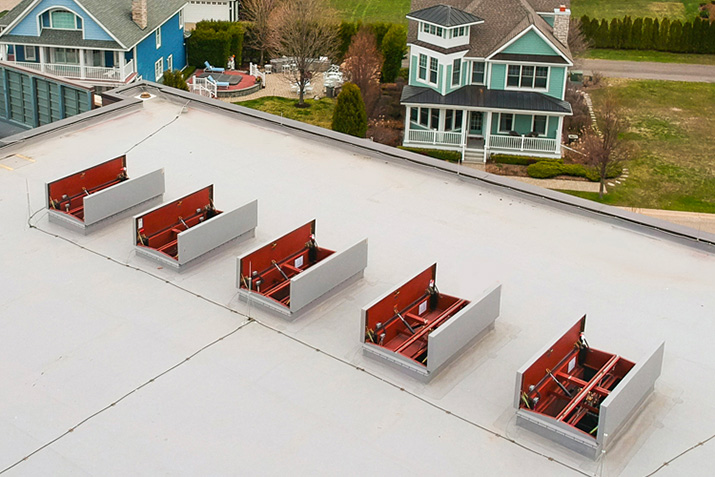 Diving into the world of acoustical ratings is like opening a can of alphabet soup. You're unsure which letters will float to the top, what their significance is and how to unscramble and define the mishmash of letters staring at you. While there is a jumble of letters, the critical ratings for determining the acoustical quality of building products fall into two groups: Sound Transmission Class (STC) and Outdoor-Indoor Transmission Class (OITC). Depending upon the structure being built and the application of the products, the difference in the ratings is essential for architects, designers and construction teams to understand.