architecture - engineering - construction

Windows
---
December 4, 2023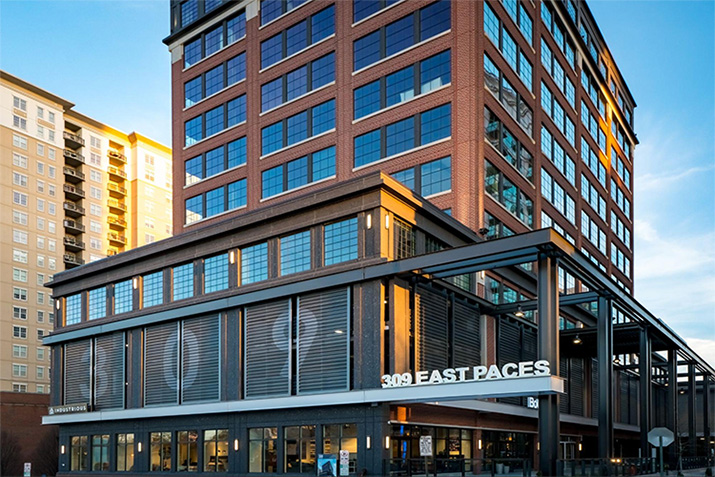 In the world of modern construction, there's a game-changer: fully prefabricated façade panels that come with windows straight from the factory. StoPanel® Technology, brought to you by Sto Corp., is shaking things up by creating super-tight building enclosures that are all about being eco-friendly, energy-efficient, tough, and safe.
---
October 10, 2023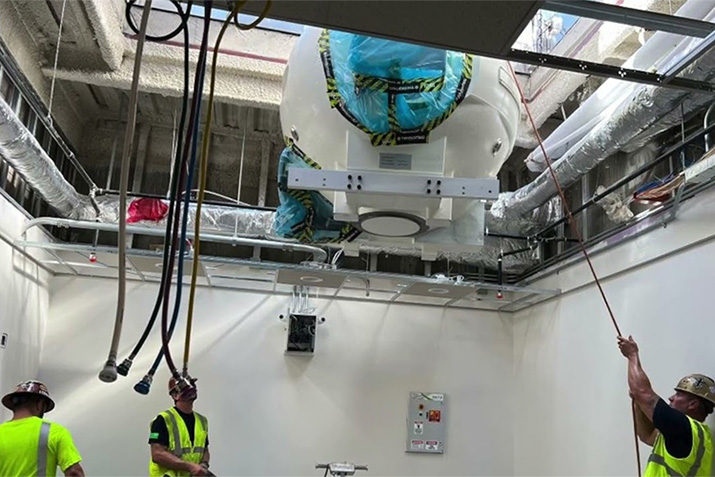 Discover how a custom BILCO roof hatch helped safely deliver crucial medical equipment to a hospital in Louisiana.
A unique piece of medical equipment, a Gamma Knife, was installed at the Ochsner Medical Center in New Orleans. It is used to help fight brain cancer and there are only approximately 300 in use around the world. The device was lowered into the building by cranes through a custom 12-foot x 9-foot BILCO Type D roof hatch.The hatch allows for workers to install Cobalt-60, a radiation source which is used in the Gamma Knife and a portion of which must be replaced about every 5 years.
---
June 7, 2023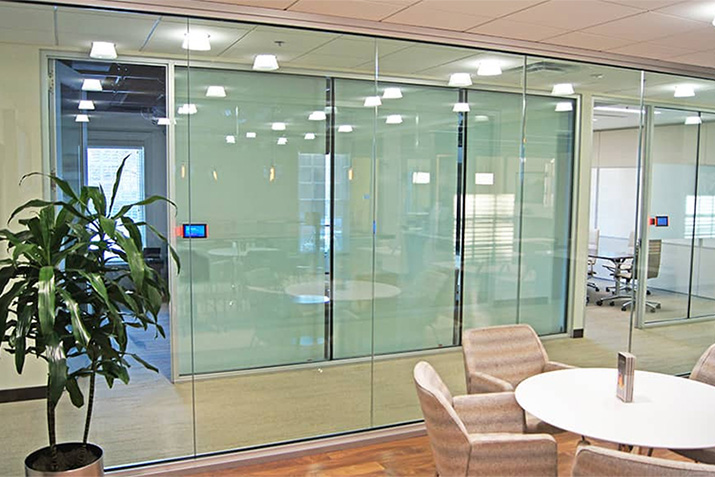 Only a small handful of factors would cause you to need to replace your bulletproof windows. This blog outlines everything you need to know.
---
May 16, 2023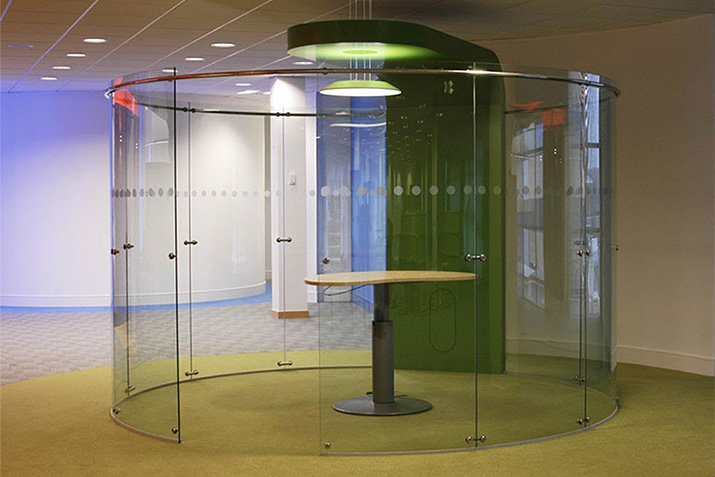 Any given office is going to have many needs. It's important to create an office that can meet everyone's needs while still exuding a modern and comfortable aesthetic. Avanti Systems offers a variety of glass enclosures for offices that can meet these wide-ranging needs while creating a functional and aesthetically pleasing work area.
---
April 25, 2023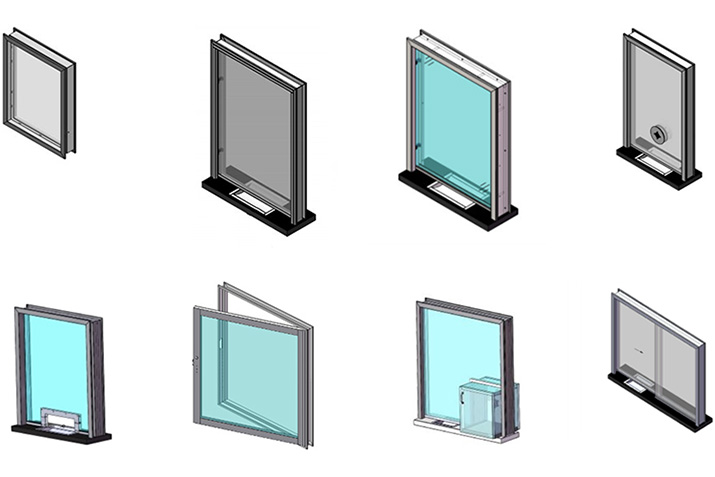 In recent years, many events have taken place that has forced businesses and organizations to implement enhanced security measures in and around their properties. Installing bulletproof security window systems is one of the most suitable protection methods, as many attacks are directed at windows. However, for security windows to resist ballistic threats, they need to be supported by the appropriate frame. Therefore, this blog post will look at what materials are needed for bulletproof security window frames.
---
February 14, 2023
In order to reliably increase building security, a barrier and access control system needs bullet-resistant frames for its ballistic doors and windows. At one time, architects and builders had extremely limited options for such ballistic framing. Today, advancements in designs and fabrication techniques have expanded the options significantly. This expansion has primarily been in aluminum framing systems, which have seen the most innovation in the past decade.
---
August 31, 2022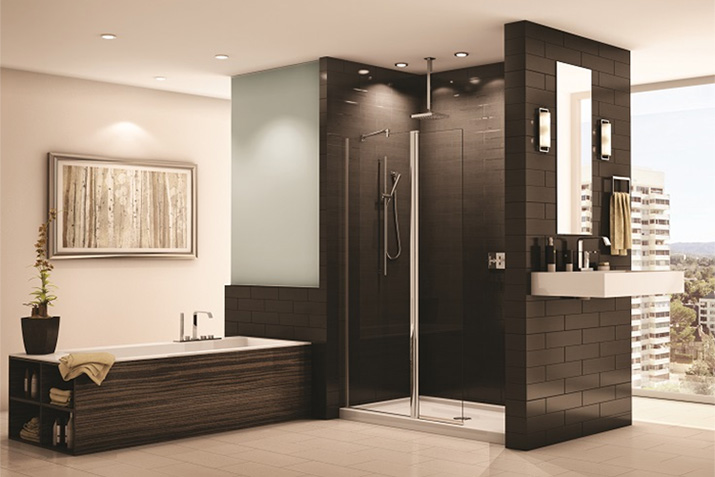 You want the simplicity of a walk-in shower. You know less can truly be more. However, you're not sure if a glass shower shield is right for you. You're wondering about the advantages and disadvantages of glass shower shields. You don't want to make a decision you'll regret. This article gives you the 'inside scoop' to the pros (and cons) of fixed and pivoting glass shower screens.
---
July 29, 2022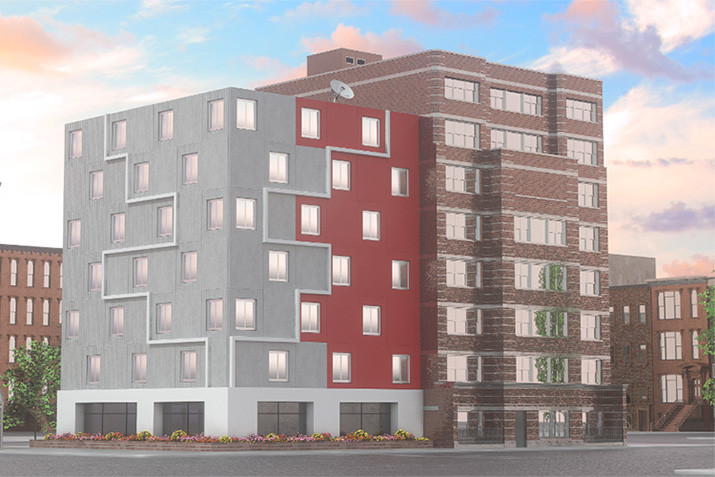 Kawneer has partnered with Sto Corp. to create an innovative, fully prefabricated exterior wall and window system. The StoPanel® with Kawneer 8225TL Windows is easy to install and meets a design pressure of 40 PSF. The installation is done from the interior, minimizing costs and maximizing efficiency.
---
June 22, 2022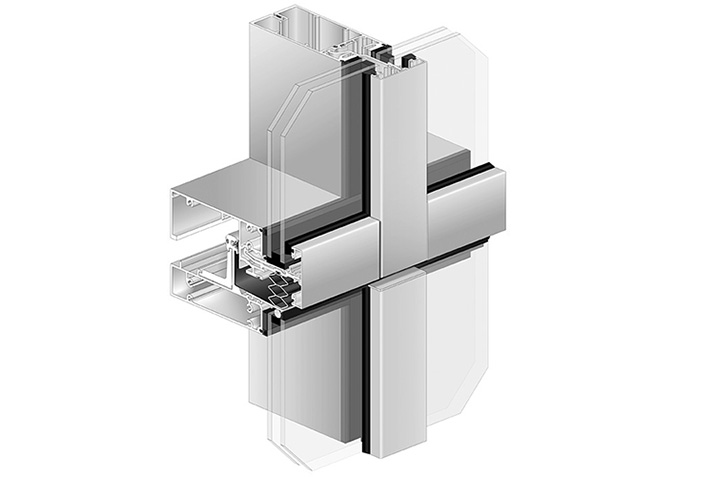 Kawneer builds innovation into every single product. Now available with a triple-pane insulating glass option, Kawneer's enhanced 2500 UT Unitwall® System is proven to deliver ultra-thermal performance on projects requiring high-insulating façades.
---
November 8, 2021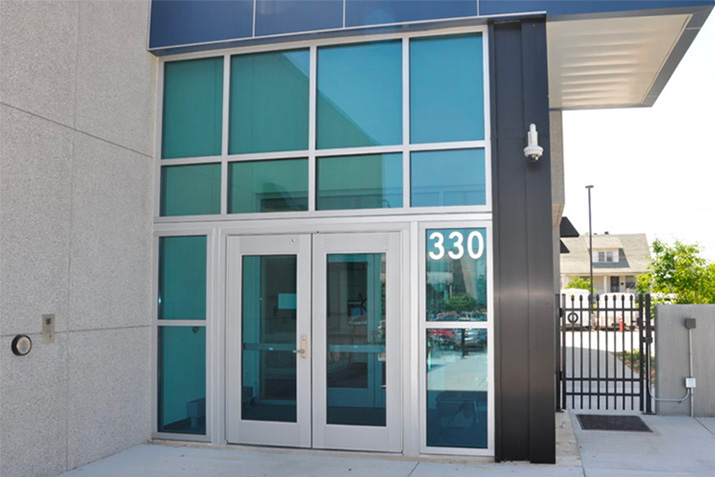 Adding materials for ballistic resistance serves as an extra level of defense for government security, protecting the people inside the buildings. This blog post by Armortex will serve as an insight into how ballistic resistance is used to enhance government security.
---
October 18, 2021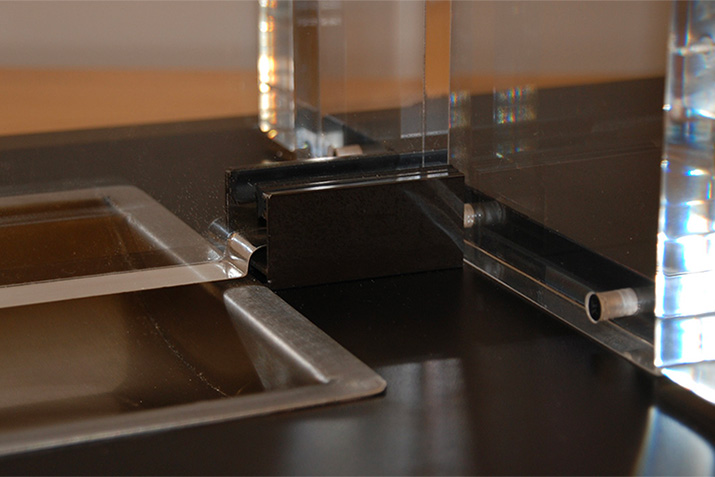 Learn which 3 areas are critical to consider when designing a bank security system in this blog.
---
October 4, 2021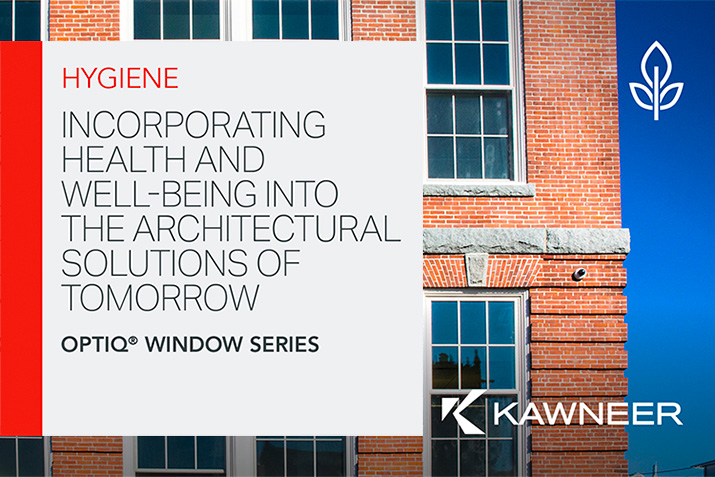 The OptiQ® Thermal Window Series is designed to mitigate condensation + prevent the build-up of mold & bacteria. Incorporating hygiene into the design, our architectural installations ensure health & wellbeing are at the forefront of learning.
---
September 13, 2021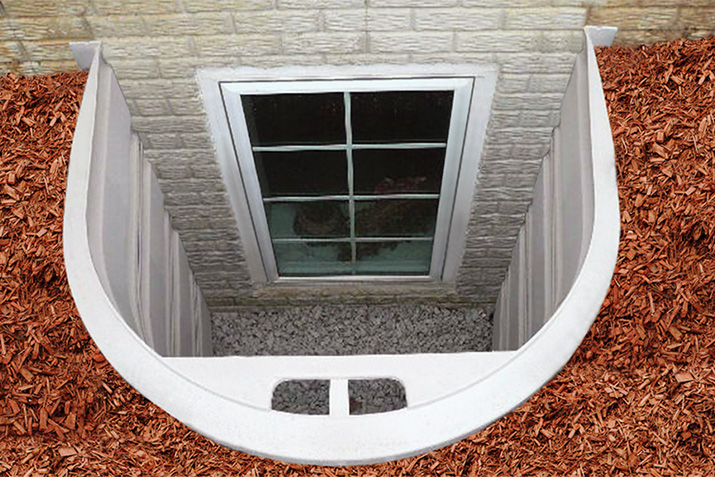 Looking to brighten your basement? Window Wells add natural daylight to any underground space. Depending upon your budget, BILCO has an egress window well system that is right for you. Products are available in a planter design for added beauty inside your home or in a modular design that is the fastest, easiest and most cost effective way to add basement egress.
---
July 12, 2021
Kawneer Company, Inc., the leading manufacturer of architectural aluminum products and systems for commercial construction, introduces an aesthetically pleasing ADA-compliant operating handle option for GLASSvent® UT (Ultra-Thermal) Project-Out Windows. This new option provides a solution to meet the Americans with Disabilities Act (ADA) recommendation that operable windows require no more than a five-pound operating force* while also providing a coordinating handle for non-ADA applications.
---
July 5, 2021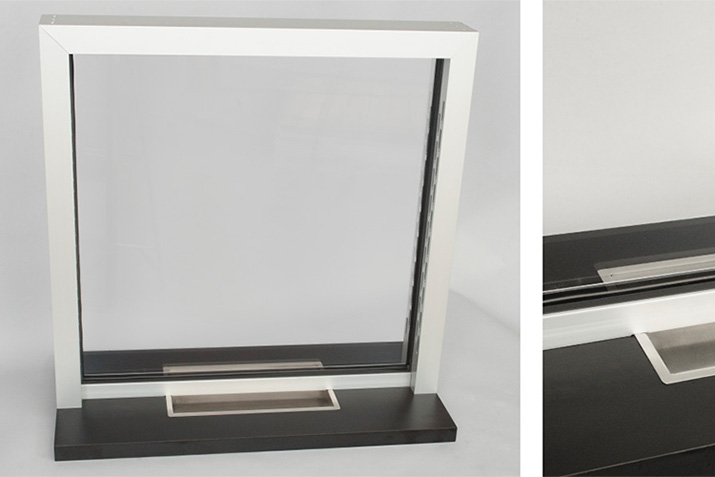 Ballistic barriers shouldn't compromise your ability to communicate with clients. That's why our bullet-resistant windows come with voice-transmission options suitable for any environment.
---
May 5, 2021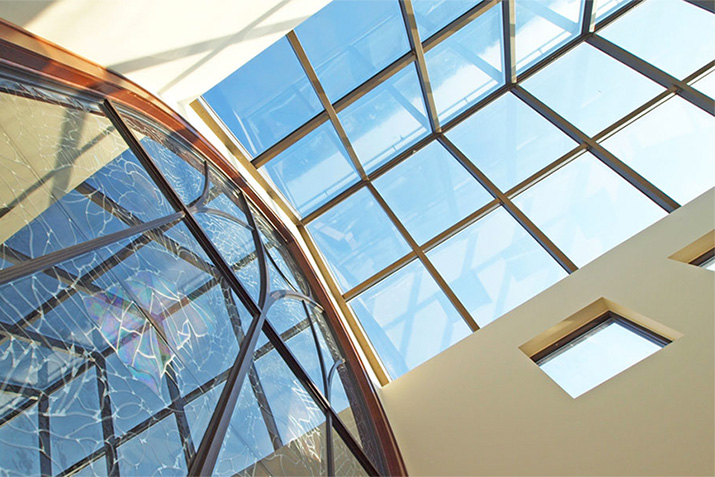 Places of worship often play a central role in people's lives and are more than just spiritual venues – they often serve as important social centers, gathering places, and community hubs. They also carry with them some unique design challenges, so lets take a look at daylighting systems and how to best incorporate them into these types of spaces.
---
May 3, 2021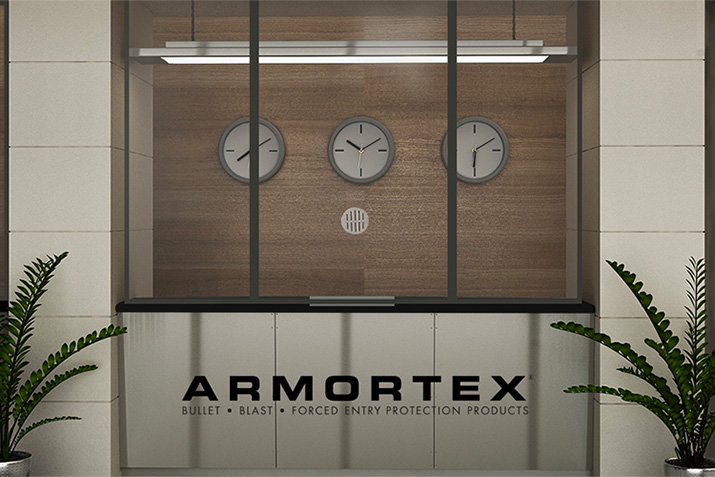 When replacing the windows and doors in a commercial building, the first consideration is always cost. Does a potential replacement provide tangible benefits to the business? New window frames can refresh the look of your building, particularly if you opt for uPVC fittings. Unplasticized polyvinyl chloride, typically abbreviated to uPVC, is the go-to material for refurbishing tired windows and doors. It can lend a refreshed feel to building exteriors while improving the insulation considerably. Yet uPVC windows leave something to be desired from the perspective of security.
---
March 29, 2021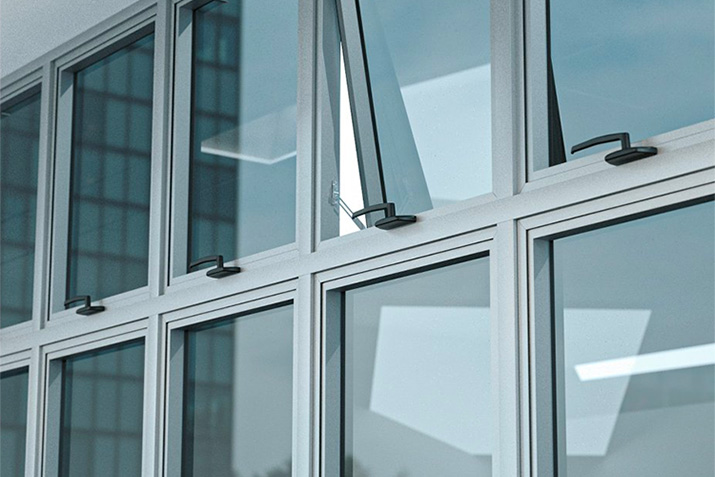 The Kawneer ADA-compliant GLASSvent® UT Window features a sleek Omni Drive™ handle option. Its stylish ergonomic design results in improved usability/visibility. Choose from a 12" handle for ADA compliance or 8" handle for other applications. Learn more:
---
February 10, 2021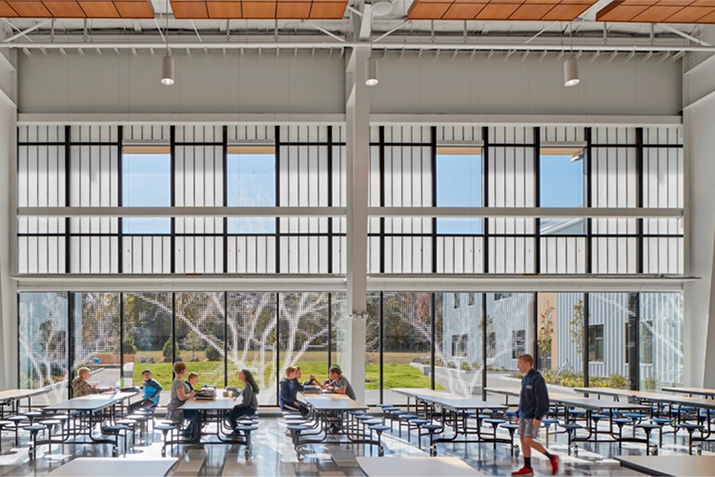 We all know the dread of walking into a dark, dreary, windowless space, or working in an area where there's no access to natural light. Without cues from the sun and the natural world, we can feel tired and depressed, and this lack of light can even have an effect on our sleep patterns. Luckily, that's where daylighting systems come into play - the natural light they bring into a space doesn't just help with energy costs, it also boosts our well-being.
---
June 22, 2020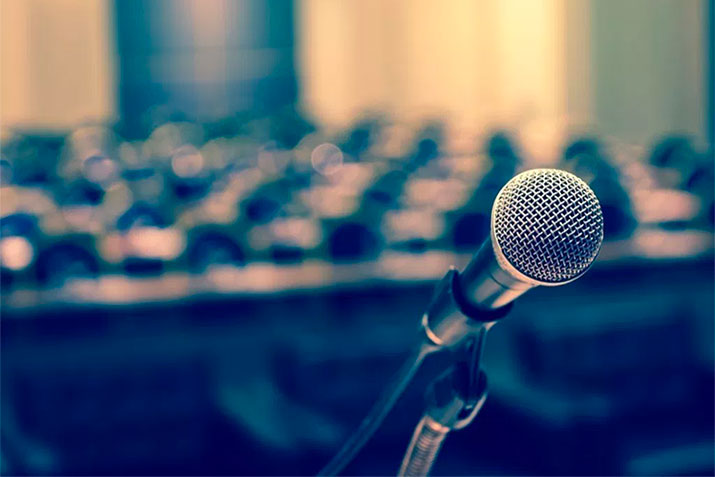 Did you know Ambico's Acoustic Door and Frame Assemblies are tested by independent laboratories to comply with the most up-to-date standards on the continent? Learn more about our range of Acoustic products.