architecture - engineering - construction

2022 March
---
March 30, 2022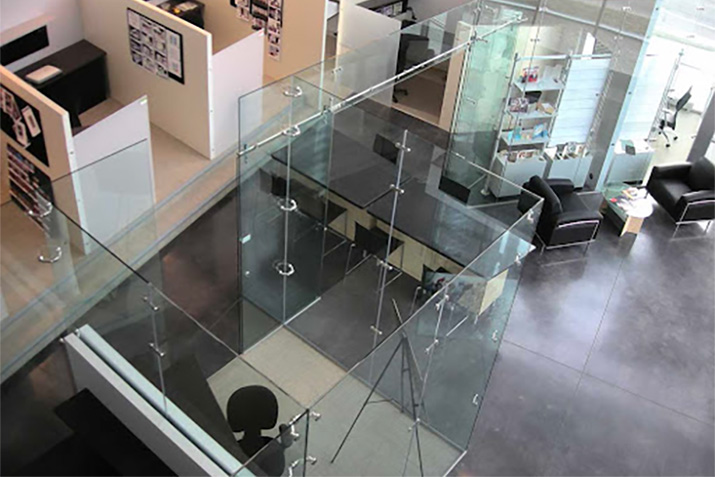 Incorporating modern glass office partitions into the office design is one way to mitigate the dangers of COVID while still encouraging employee interaction and bringing people back together to feel like they are a part of a community. Glass partitions provide many benefits that keep people connected, while still keeping them safe.
---
March 28, 2022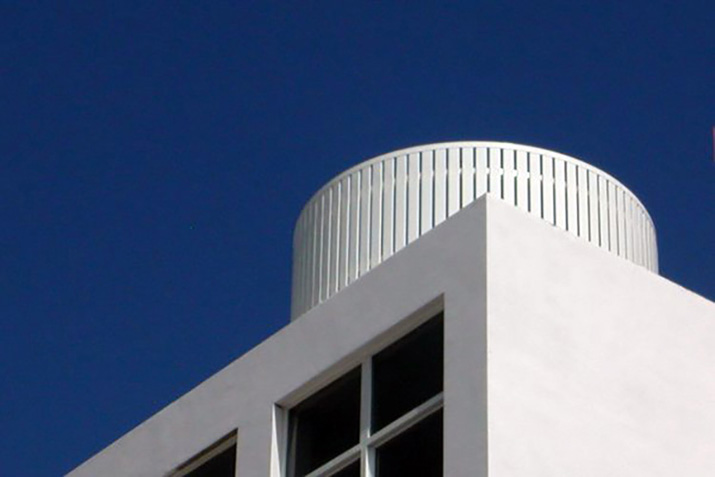 22-1/2° Pitched Louvered screens offer maximum visual concealment while allowing for adequate ventilation. This louver configuration allows for 30% free airflow, and the louver can be inverted (flipped upside down) to provide even more concealment from line of sight if needed. This very effective design is very attractive and convenient for large projects.
---
March 25, 2022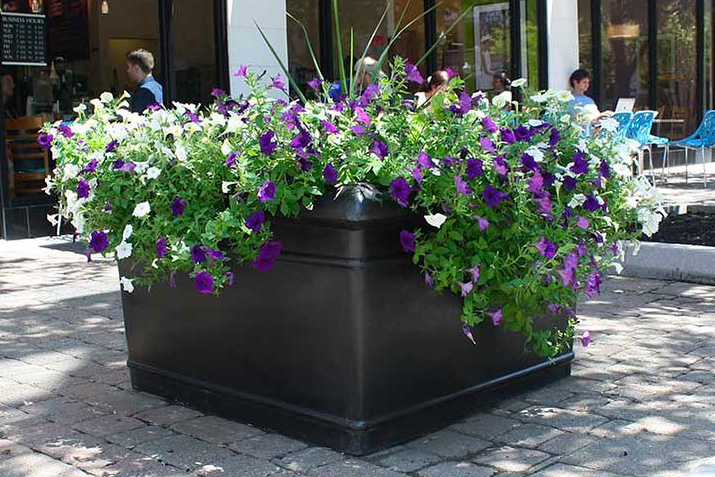 Pantone® has announced the color of the year for 2022 as Very Peri - Pantone 17-3938. The color Very Peri symbolizes confidence and encourages creativity as we move forward in today's world full of unprecedented changes. As you plan for spring and summer landscape designs, consider choosing colors that complement Very Peri, such as hues of greens and yellows or monochromatic colors. Very Peri also works well with earthy tones such as concrete, charcoal, light gray, black, and terracotta.
---
March 23, 2022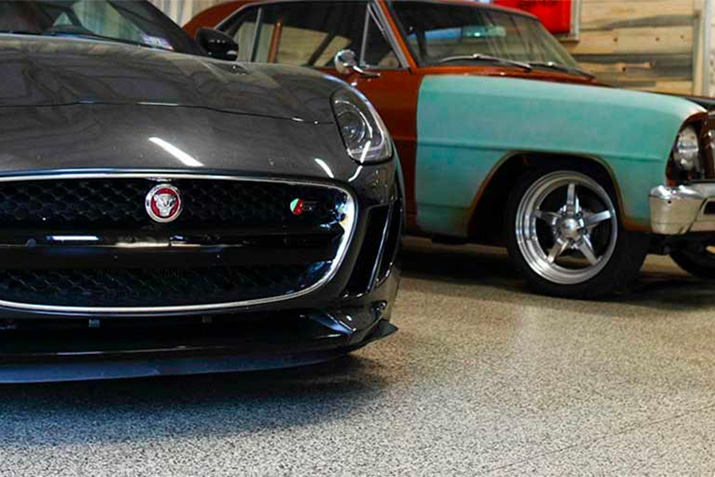 Epoxy resins have been used to coat garage floors for over a decade. In contrast, polyurethane (polyurea) and polyaspartic resins are relatively new. All three resinous coatings are highly durable, and each has advantages and disadvantages. Epoxy resins are used extensively in heavy-duty industries and are easier to install due to their slower setting time. Polyurea and Polyaspartic coatings provide a faster return-to-service than Epoxy. Polyaspartic coatings provide resistance against fading due to the sun's UV rays. So, how do you decide which type of coating to use for your garage floor project? There are several considerations.
---
March 21, 2022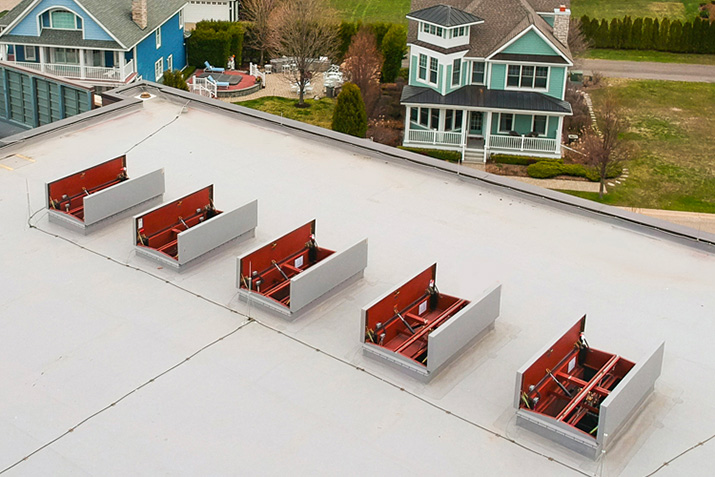 Diving into the world of acoustical ratings is like opening a can of alphabet soup. You're unsure which letters will float to the top, what their significance is and how to unscramble and define the mishmash of letters staring at you. While there is a jumble of letters, the critical ratings for determining the acoustical quality of building products fall into two groups: Sound Transmission Class (STC) and Outdoor-Indoor Transmission Class (OITC). Depending upon the structure being built and the application of the products, the difference in the ratings is essential for architects, designers and construction teams to understand.
---
March 17, 2022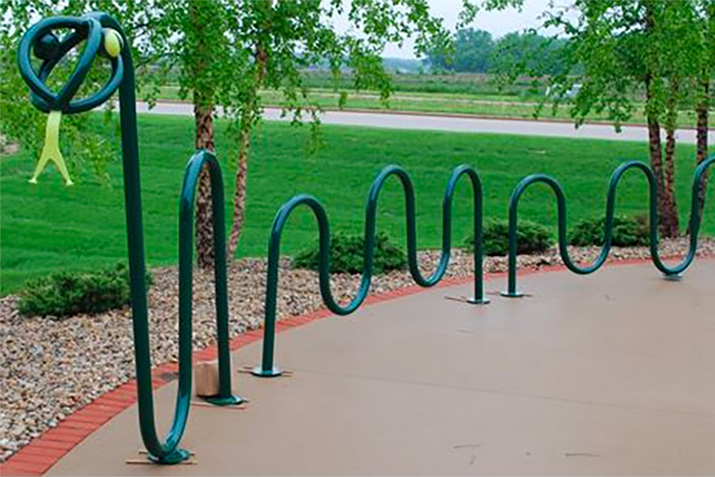 Who said bike racks had to be boring? When it comes to finishing up your outdoor space, often times that includes a few additional bike racks to cater to your visitors. While often times, the classic U Racks, Winder, or Gridrac bike racks do the trick, why not add a little fun to your project?
---
March 14, 2022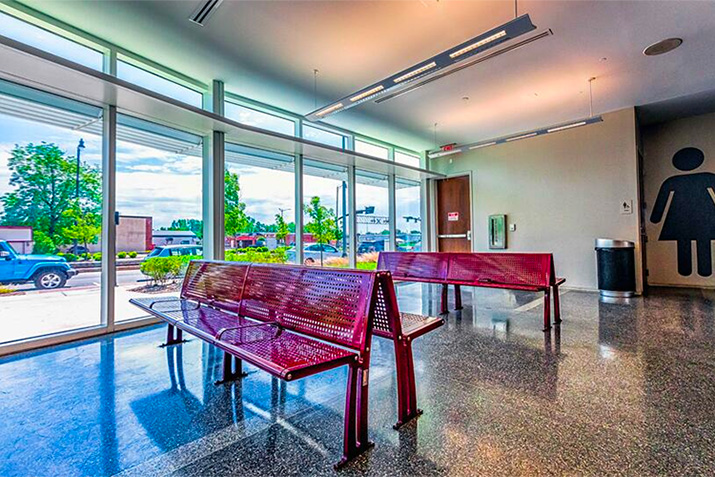 Thomas Steele tables and benches are not always exclusive to outdoor settings. Why not spruce up your indoor gathering space with some fun tables, benches or both! Many of our site furnishings come as universal as they can. Indoors, outdoors, you name it! While coming across a bench outdoors is common, we are here to tell you that these benches are equipped for inside too. Not all spaces are created equally, while we of course understand that sometimes you just need some nice seating inside or outside.
---
March 11, 2022
It's well known that commercial buildings must meet specific code requirements when installing fire and smoke mitigation systems. Most projects will include the use of either smoke barriers or smoke partitions — but what's the difference? A smoke barrier is intended to stop the spread of fire and smoke from one area to another and the materials used to construct it will have a designated fire rating of their own. Smoke partitions are not necessarily fire-resistant and are primarily used to stop the spread of smoke only. Below is a more detailed explanation of the function of both as well as examples of systems currently in use.
---
March 9, 2022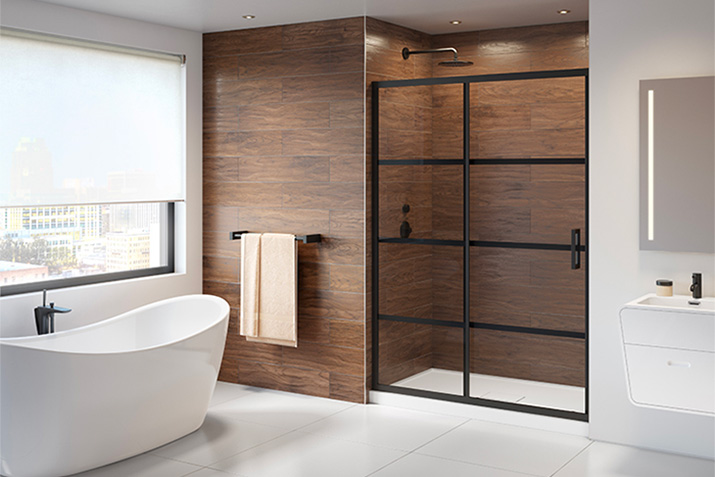 ---
March 7, 2022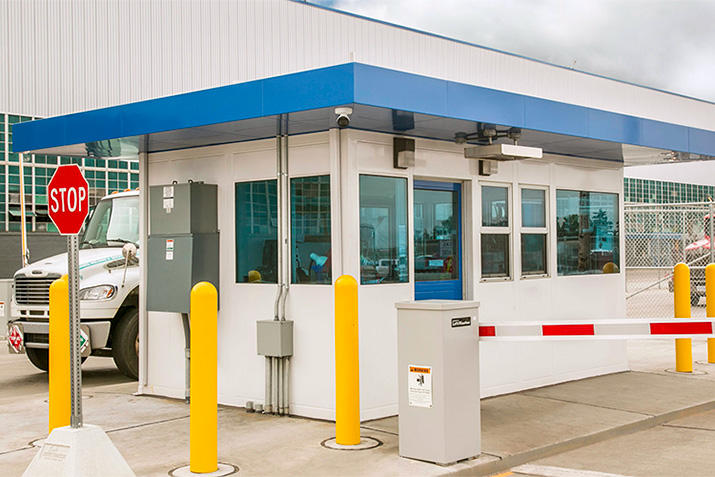 A guard booth is a pivotal part of any business and government facility. A guard booth or security booth provides the ability to observe and screen visitors and employees. Having a prefabricated guard booth allow your guard booth to adapt to new changes in layout. In addition, the prefab security booth can be move to a new site when needed.
---
March 4, 2022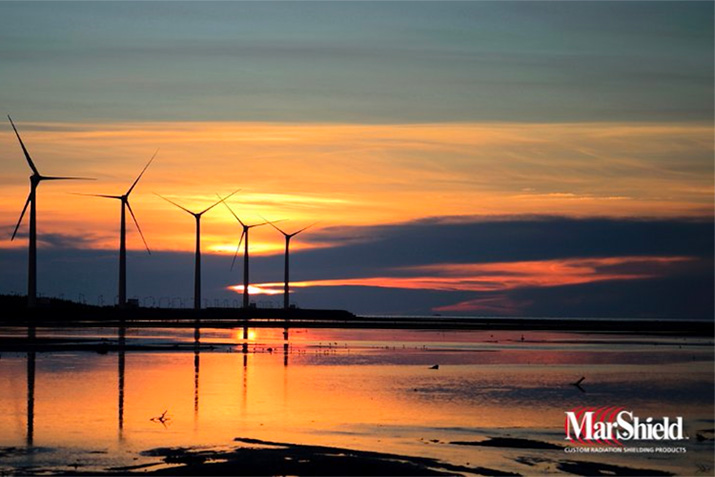 MarShield recently developed an extremely durable with high visual clarity and extreme impact qualities barrier for a prominent energy company in Southeast USA. Read the product specifications and the outcome.
---
March 2, 2022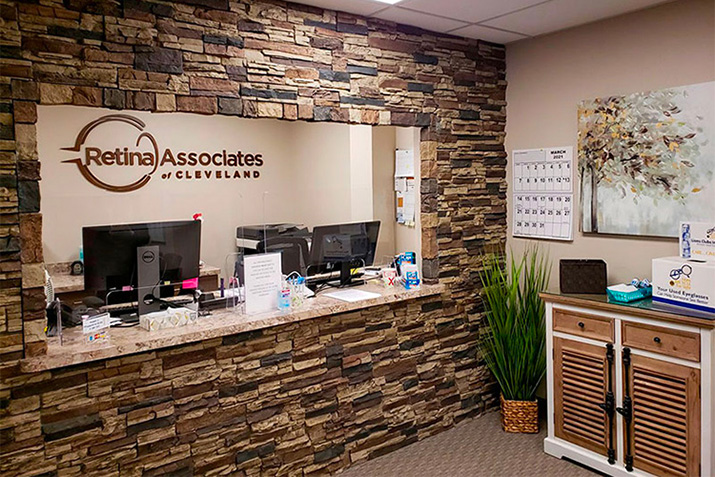 Choosing the best faux stone panels to revitalize your commercial space or home shouldn't be hard. Here's what you need to know for a seamless buying experience. When selecting the best faux stone panels for your home or business, you may be lost for choice. But deciding which faux stacked stone panels are the perfect fit for your space doesn't have to be a chore. Several factors come into play when looking for the ideal faux stone panels, and you'll want to get it right the first time because you can't easily change your mind once you've made the installation.