architecture - engineering - construction

November 29, 2023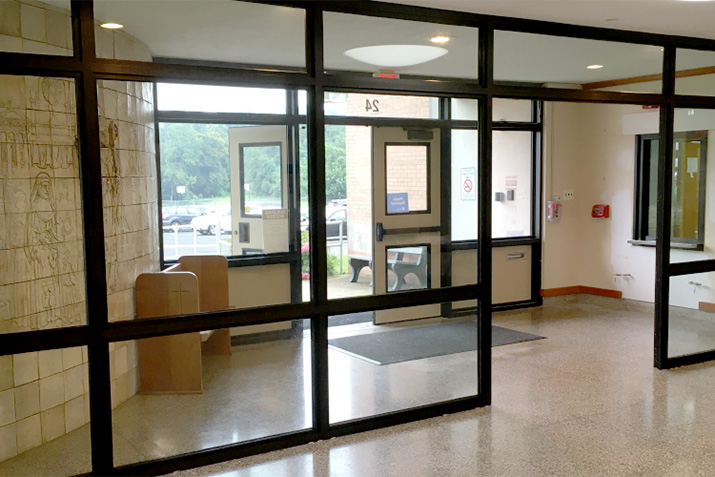 Mantraps are used to add a layer of security to any building that needs to mitigate risk. These small, secure vestibules are practical solutions for all types of businesses; there are three basic mantrap variations.
---
November 27, 2023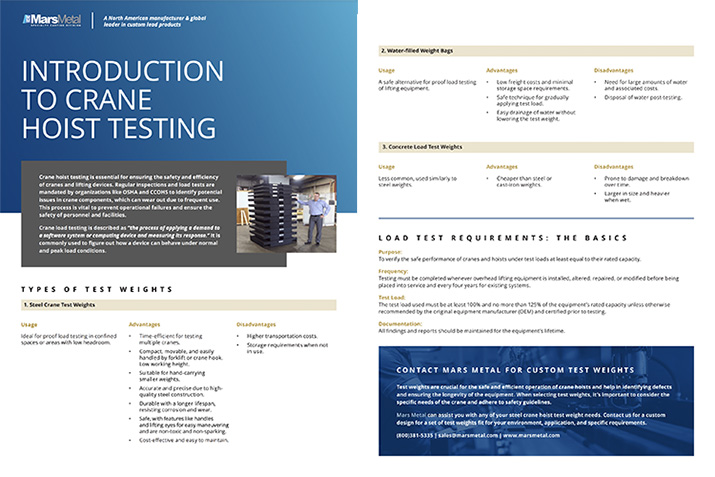 A recent addition to the MarsMetal site explores the vital importance of crane hoist testing, focusing on ensuring safety and efficiency in crane operations. The resource discusses various test weight types, their pros and cons, load test requirements, and the significance of proper weight selection. It emphasizes Mars Metal's capability to craft tailor-made test weights, reflecting the company's commitment to crane safety and operational excellence. The new resource enriches the understanding of crane hoist testing and showcases MarsMetal's expertise in this field.
---
November 21, 2023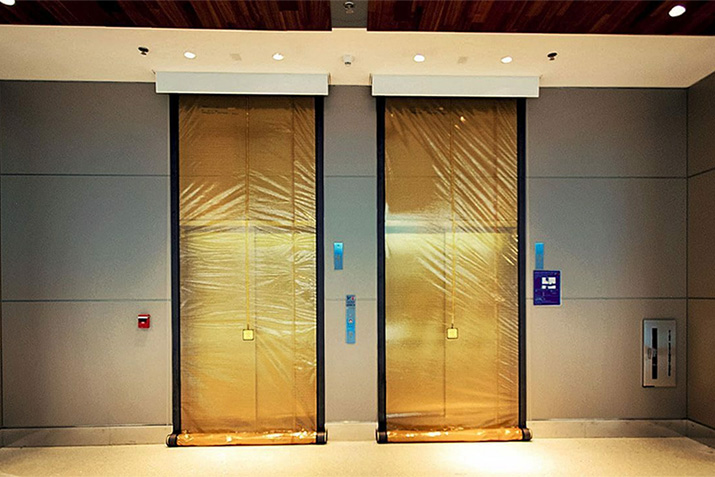 In the realm of healthcare, the specter of fire hazards poses a particularly menacing threat due to the presence of immobile patients, volatile substances, and intricate infrastructure. Despite stringent regulations, hospitals remain susceptible to fire incidents, underlining the paramount importance of robust fire safety measures.
---
November 16, 2023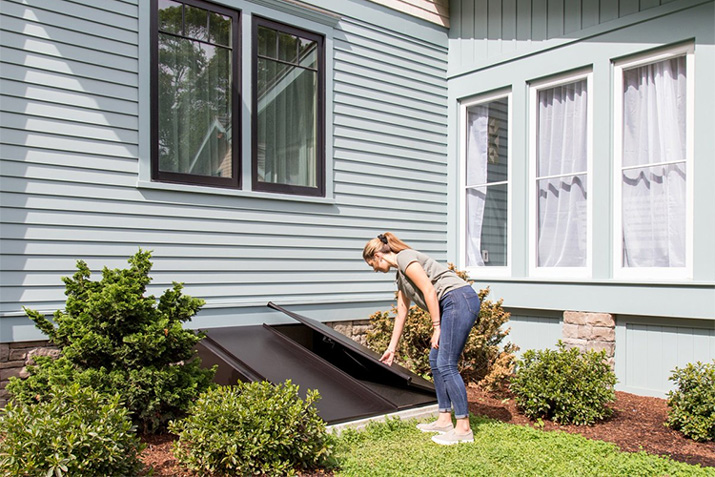 In the realm of basement access, one name stands out as a pioneer and leader – BILCO. For an astounding 90 years, BILCO has redefined the landscape of basement doors, seamlessly blending innovation, design, and durability. AECinfo.com is excited to shed light on BILCO's transformative approach to basement entry, ensuring not just functionality but also safety and aesthetic appeal.
---
November 14, 2023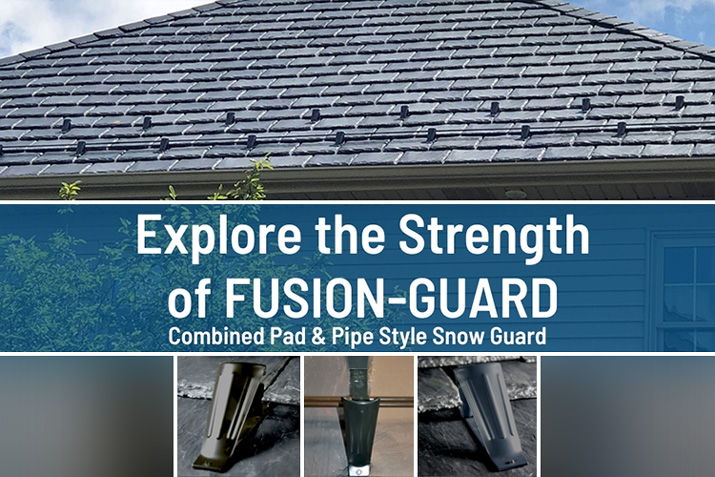 In the dynamic realm of roofing solutions, Alpine SnowGuards' Fusion-Guard emerges as a design marvel, seamlessly blending innovation, versatility, and performance. We delve into the features that make Fusion-Guard a best-selling snow guard for an impressive range of 20 roof types.
---
November 10, 2023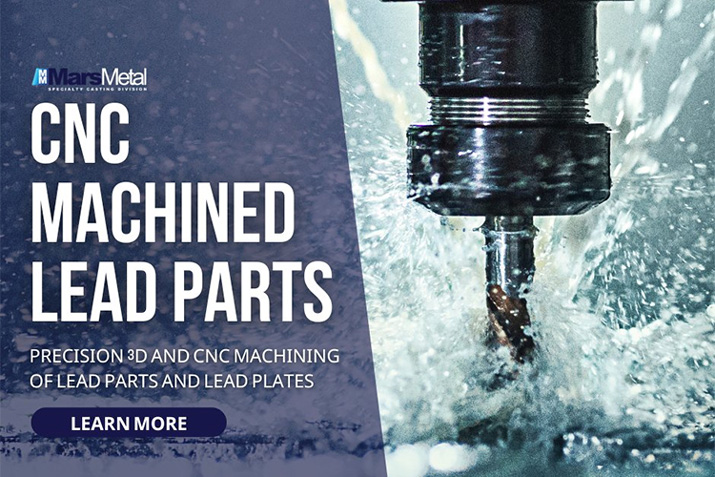 Delving into the heart of cutting-edge precision machining, Mars Metal stands as a beacon of innovation in the realm of lead part production. AECinfo.com is thrilled to illuminate the exceptional services offered by Mars Metal in the niche of Precision 3D and CNC Machining.
---
November 7, 2023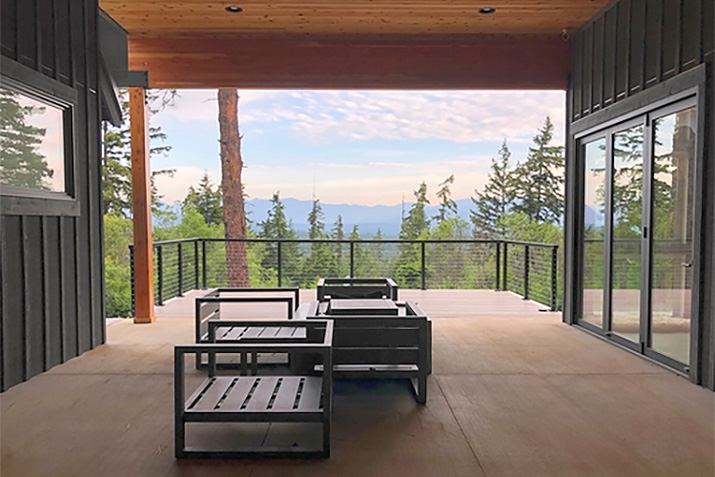 This home in Ellensburg, WA, features a cable railing that is both durable and allows for a stunning unobstructed view. Bring the outdoors indoors with a cable railing by Stainless Cable & Railing.
---
November 3, 2023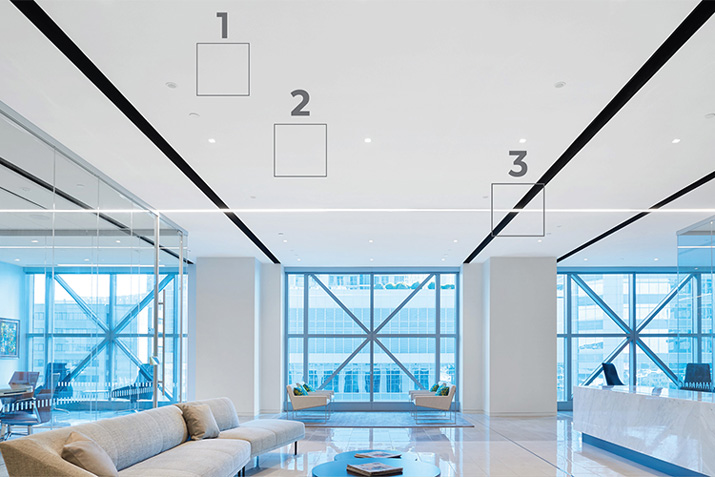 The ACOUSTIBUILT ceiling and wall system is a single-layer, seamless acoustical drywall alternative that combines the monolithic look of traditional drywall with TOTAL ACOUSTICS performance, providing the ideal combination of sound absorption and sound blocking. Better than drywall? That's right! Compare it to other products >
---
November 1, 2023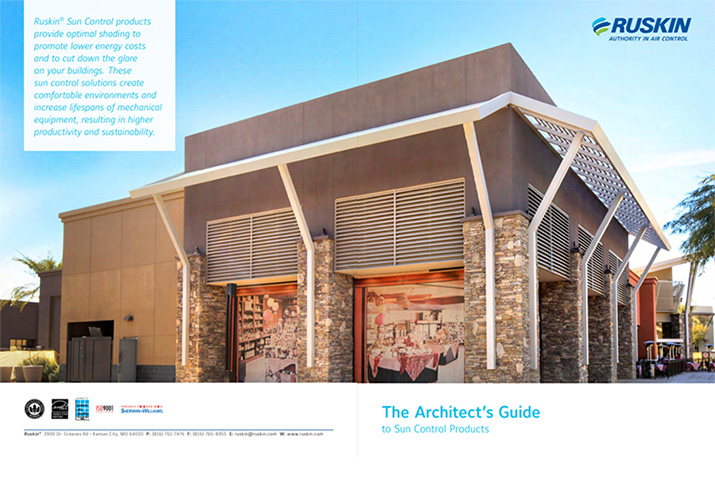 The Ruskin Architect's Guide to Sun Control Products provides an overview of Ruskin's sun control products and their benefits for architects and builders. It is the perfect guide for architects and builders looking to enhance building sustainability and aesthetics through sun control solutions.
---
October 26, 2023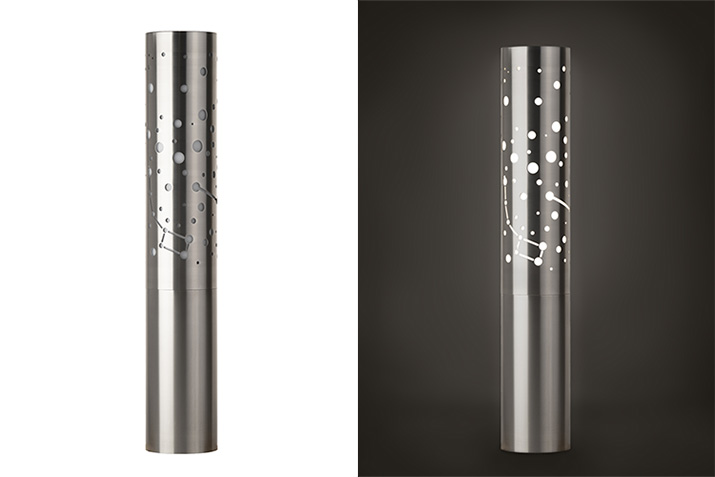 Made from durable 316 stainless steel, it offers corrosion protection with style. Its LED lighting enhances safety and visibility and its star-inspired design adds a unique aesthetic.
---
October 24, 2023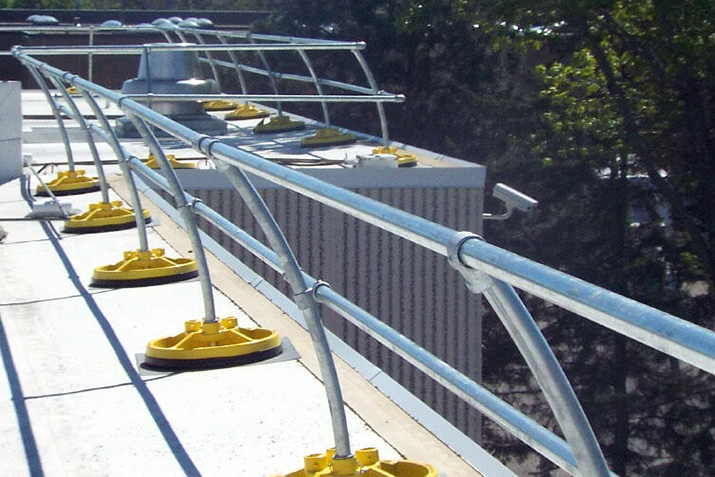 Railing and guardrail systems are the workhorse products at Safety Rail Company. Their modular, non-penetrating designs — personalized to fit any project requirements — always meet or exceed OSHA regulations and ensure that your jobsite is safe, secure, and productive.
---
October 19, 2023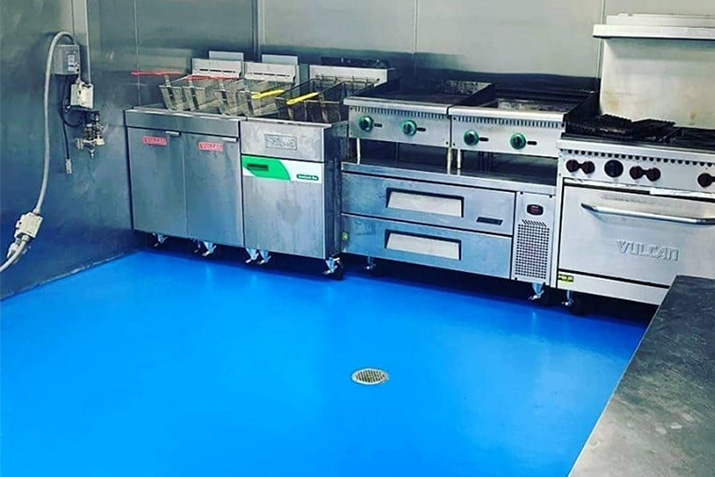 See HERMETIC™ 4.8S Urethane Cement, here installed in a commercial kitchen. These specialty floors by Elite Crete Systems were engineered specifically for food & beverage environments and withstand high temperatures including forced steam cleaning.
---
October 17, 2023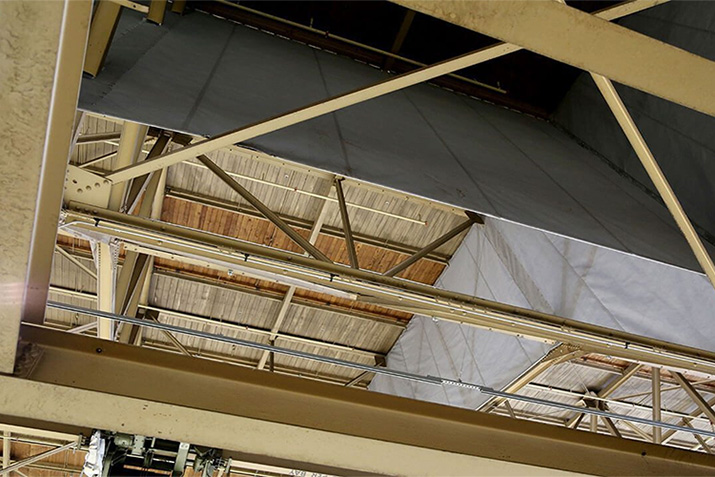 Smoke Guard Draft Curtain: a cost-effective solution designed for warehouses, aircraft hangars and manufacturing environments. This innovative strategy automatically removes smoke, channeling it away from the fire and out of the building.
---
October 12, 2023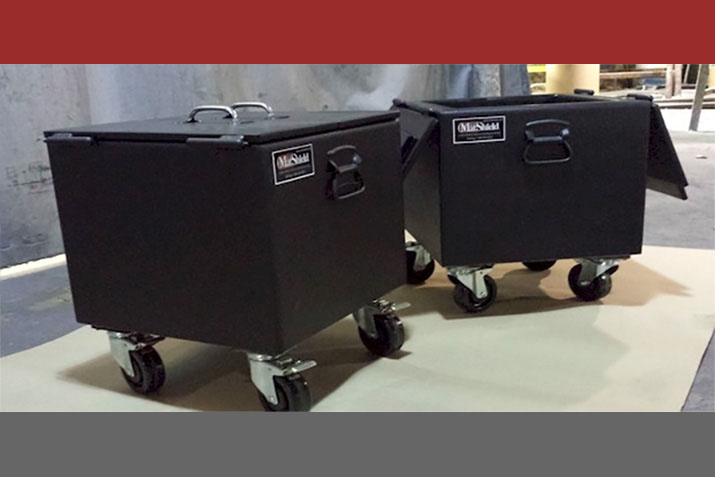 In the rapidly evolving world of nuclear medicine, ensuring the safety of healthcare professionals is paramount. Those who work with radiopharmaceuticals require the highest quality shielding protection to minimize exposure to harmful radiation. MarShield's nuclear medicine shielding solutions are designed to protect healthcare workers and technicians from high-energy radionuclides during the receiving and preparation of unit doses for patients.
MarShield is a trusted, full-service provider of nuclear medicine lab shielding materials, including L-Blocks, lead bricks, and caves, lead-lined cabinets and waste containers. We also provide custom shielding manufacturing to meet your unique needs. Learn more about these solutions below and contact us for more information.
---
October 10, 2023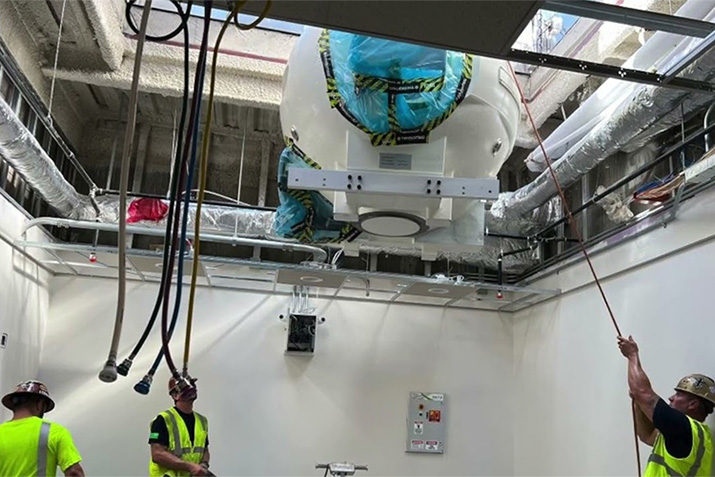 Discover how a custom BILCO roof hatch helped safely deliver crucial medical equipment to a hospital in Louisiana.
A unique piece of medical equipment, a Gamma Knife, was installed at the Ochsner Medical Center in New Orleans. It is used to help fight brain cancer and there are only approximately 300 in use around the world. The device was lowered into the building by cranes through a custom 12-foot x 9-foot BILCO Type D roof hatch.The hatch allows for workers to install Cobalt-60, a radiation source which is used in the Gamma Knife and a portion of which must be replaced about every 5 years.
---
October 6, 2023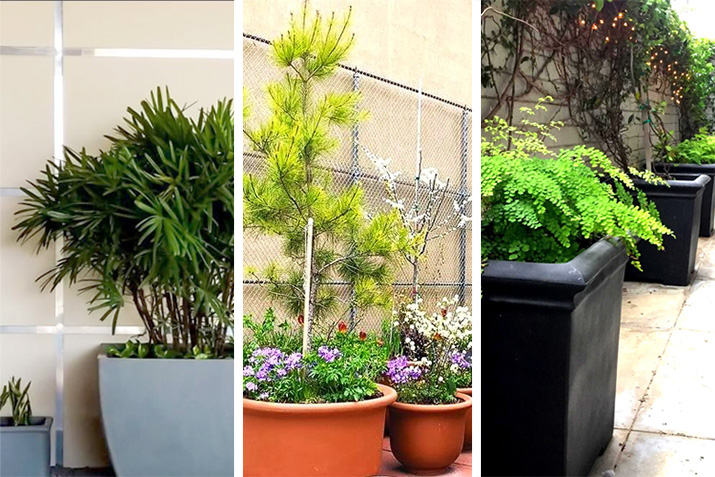 Managing rainwater in urban areas is a daunting task as excessive runoff can lead to erosion, flooding, and water pollution. Downspout planters have gained popularity due to their eco-friendly approach to capturing and diverting rainwater. These planters not only filter pollutants through plants but also add an aesthetic touch and provide a habitat for wildlife.
TerraCast® Planters are an excellent choice for stormwater filtration as they are water-resistant. Unlike other materials that require a waterproof liner inside the container to prevent rust, corrosion, or rot, TerraCast® Planters are designed to withstand water without any additional support. This makes them worth investing in as they function effectively without requiring much maintenance.
---
October 4, 2023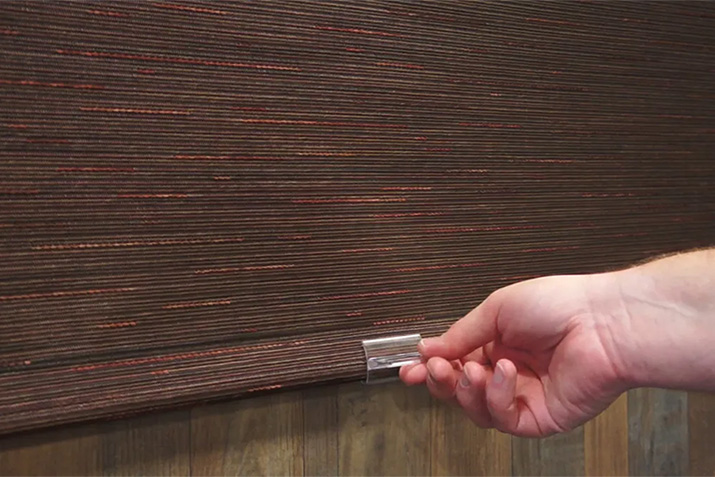 Forget everything you think you know about manually operated window shades. It's time to meet the manual roller shade of the future – one without hanging cords, bead chains, or locking springs! Say hello to the Ascend!
---
September 28, 2023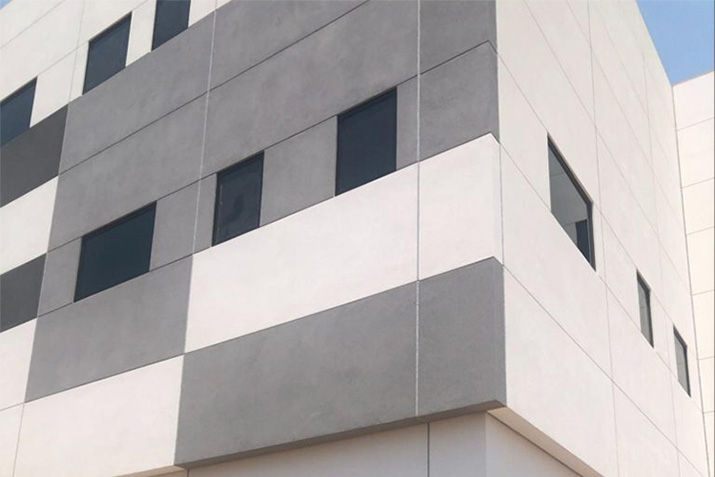 Sto, an industry leader, has unveiled MVES, a game-changer in construction. These systems seamlessly blend aesthetics and performance, making them ideal for today's architectural demands. MVES offers a world of possibilities for building facades, combining various textures, colors, and finishes while maintaining a robust building envelope for sustainability.
---
September 26, 2023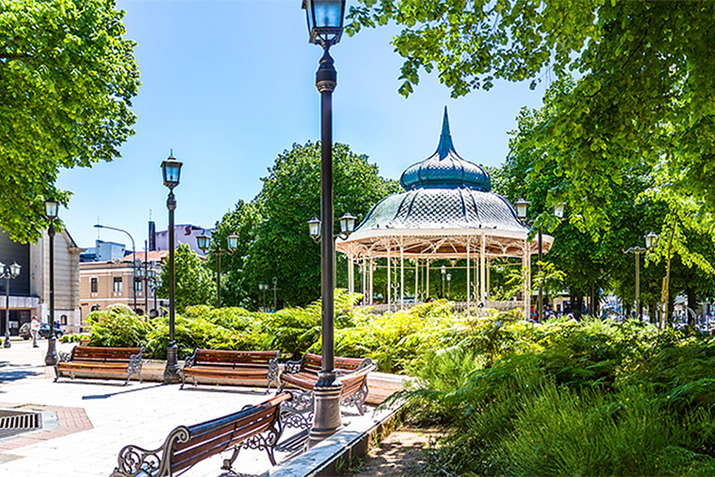 When it comes to creating inviting public spaces, one must consider the vital role that site furnishings play. These fixtures, which include benches, picnic tables, trash receptacles, bike racks, and planters, not only add convenience to the community but also shape how people interact and come together. At AECinfo.com, we recognize the significance of these furnishings in enhancing the functionality and aesthetics of outdoor spaces.
---
September 21, 2023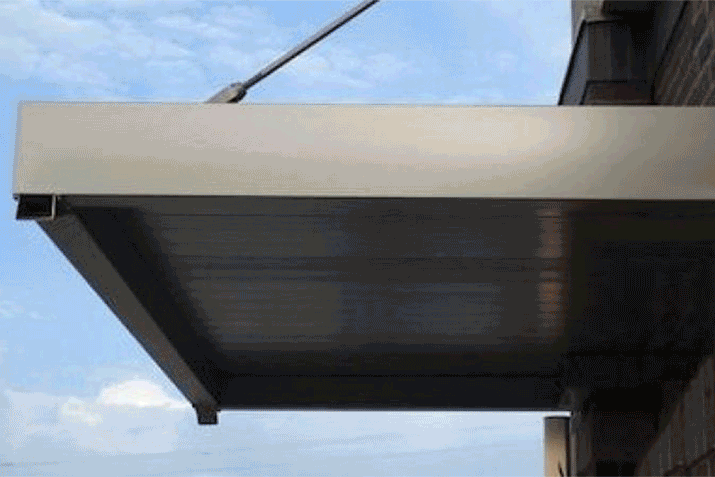 Architectural Louvers Co. excels in the art of louvers. Join us as we delve into their world, where they specialize in crafting wall louvers, hurricane louvers, louvered sunshades, exterior sun control devices, and roof equipment screens tailored for the architectural construction market.