architecture - engineering - construction

Easily Identify Risks & Safeguarding Solutions for Commercial Overhead Doors
September 5, 2023
End User Solution: Levels of Protection Guide
The level of protection required for a safe motorized commercial overhead door can vary vastly. With all the available options for entrapment and hazard zone protection, determining and understanding the best safety device for the job might seem overwhelming for end users.
The new Levels of Protection guide by Miller Edge leads end users through assessing the risks for their distinct environments and aiding them in identifying and selecting the most suitable safeguarding solutions for their motorized commercial overhead doors.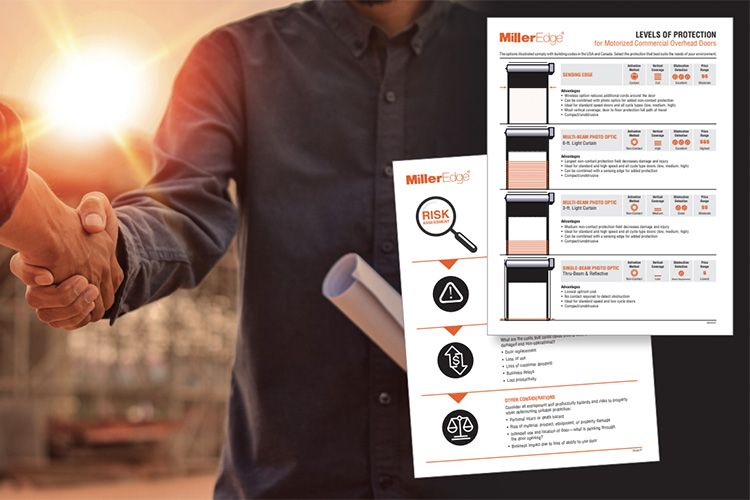 From hazard and risk awareness to cost considerations and other factors, the guide walks end users through the risk evaluation process to identifying the right protection strategy.
The guide simplifies the process of choosing the type and level of safety needed by zeroing in on the key features and advantages of the available contact and non-contact product options.
With this guide, equip your customers to make well-informed choices tailored to their unique needs using this comprehensive guide.
Miller Edge manufactures sensing solutions to help keep you and your property safe from injury or damage. From motorized doors & gates to robots and automated equipment, Miller Edge has a solution for you!
@MillerEdge #MillerEdge #gatesafety
Company:

Miller Edge, Inc.
Product: Door Safety
Source: http://www.milleredge.com/door-pros.html
---
Tags: