architecture - engineering - construction

Lighting
---
October 26, 2023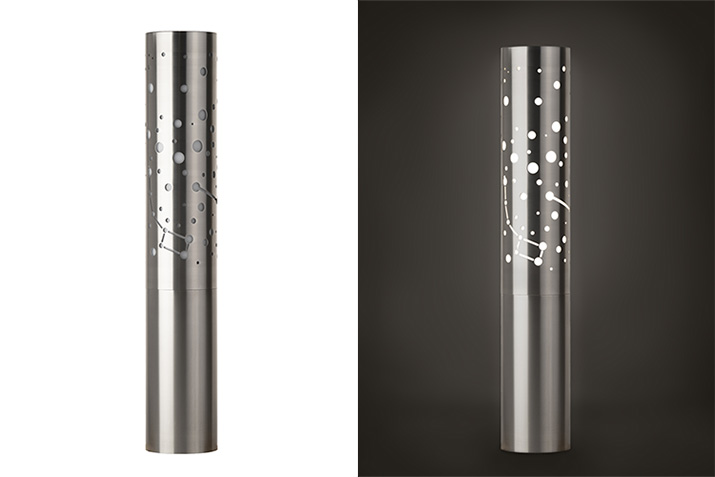 Made from durable 316 stainless steel, it offers corrosion protection with style. Its LED lighting enhances safety and visibility and its star-inspired design adds a unique aesthetic.
---
July 4, 2023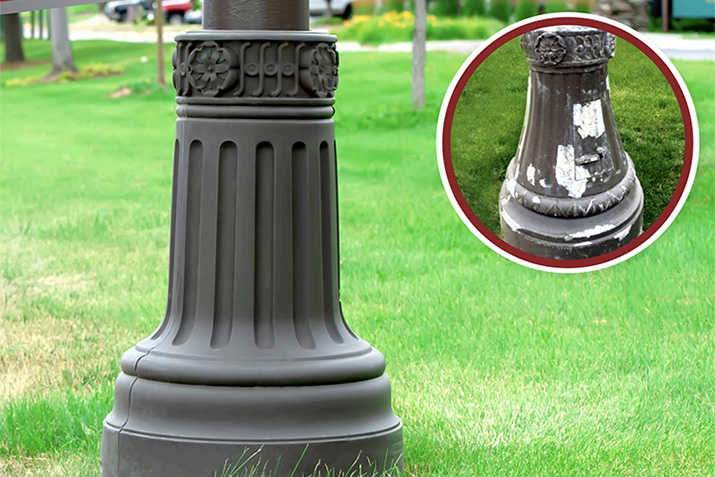 Have you Downloaded the latest Custom Base Capabilities Catalog by Terracast Products? New styles and sizes are continually added to the line of decorative enclosures and light pole base shrouds. Check out the updated catalog!
---
November 7, 2022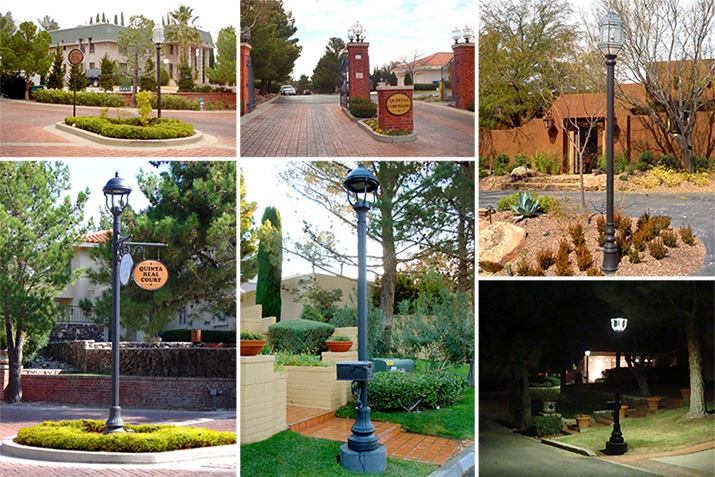 Niland manufactures the industry's largest and most diverse selection of custom decorative aluminum pole products. All of our antique street lamps are cast aluminum poles featuring four or five-inch fluted pole options, specifiable up to 16 feet. Choose your height with Niland and let our poles' flexibility suit individual area requirements for all of your projects. The ornate decorative cast base light poles are unitized in one piece construction and all exterior welds are finished smooth. Our in-house pattern and machine shop can duplicate any historic antique street lamp or street light post as part of our free design service. Show us an old photo of your old main street light pole and we'll handle the rest.
---
September 14, 2022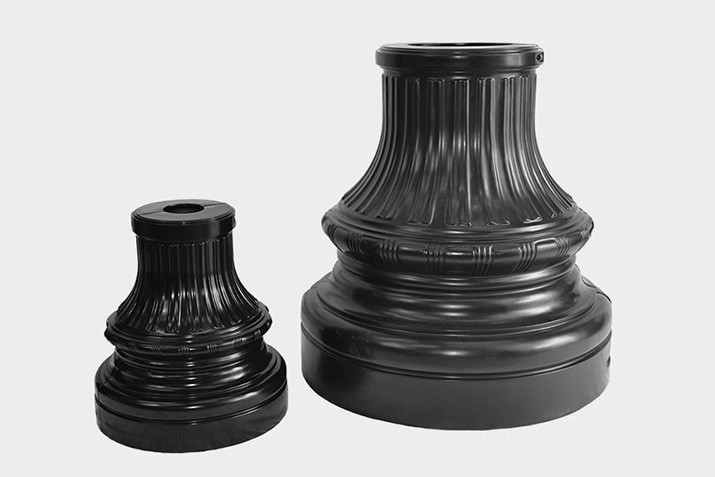 Introducing the newest addition to one of the most popular styles, the Delaware Base now comes in 18" tall with a base diameter of 19", which accepts a pole with up to 6" outer diameter. The new size comes with the same clamshell construction that allows easy installation and access to the wires. The three different sizes create seamless streetscapes throughout the city or residential community for any lamp posts, signage poles, and small cell poles installed in the area.
---
July 6, 2022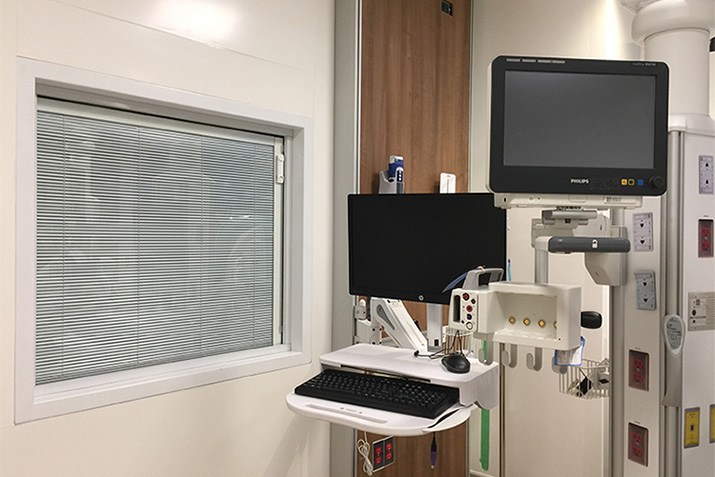 If you love the look and utility of Venetian blinds but can't stand cleaning them or dealing with damaged slats, check out Unicel Architectural's ViuLite® integrated blinds. ViuLite® is a system of ScreenLine® integrated blinds permanently and hermetically sealed within a double- or triple-glazed insulating glass unit. ViuLite® ensures protection against dirt, germs, weather conditions, and damage, while offering an aesthetically pleasing design element that provides enhanced solar shading and variable vision control.
---
November 29, 2021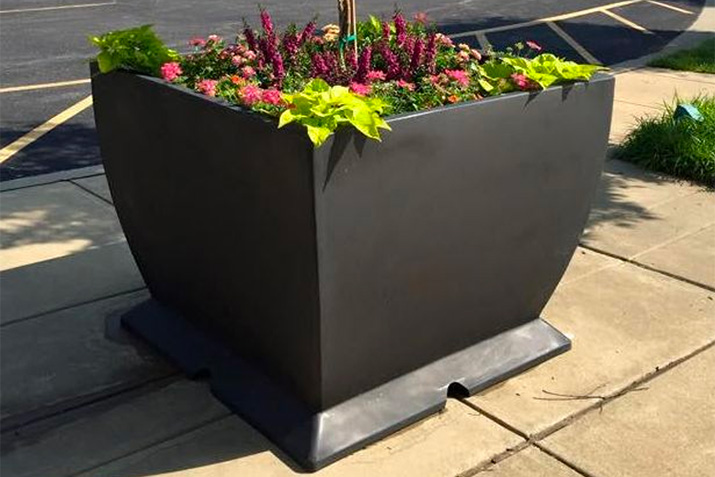 TerraCast® planters, PolySteel™ light poles, and light pole base covers are all manufactured using #4 linear-low density polyethylene (LLDPE) with up to 100% post-consumer recycled content. As we like to say, "our black is green," the standard black color we use contains a minimum of 90% post-consumer recycled content. In addition, the manufacturing process we use for these products, rotational molding (rotomolding), has an environmental advantage because it produces no scrap as all the materials can be 100% recycled.
---
October 1, 2021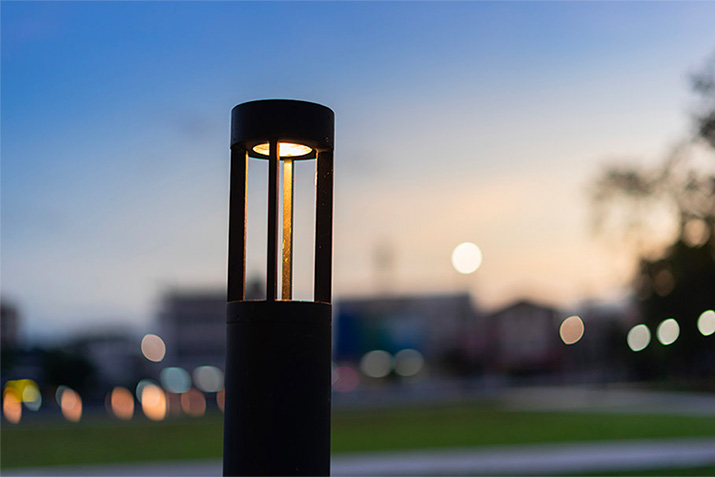 Architectural lighting bollards create welcoming public spaces for walkers and cyclists through low-impact, pedestrian-level, localized light, improving pedestrian comfort and safety and reducing light pollution.
---
August 27, 2021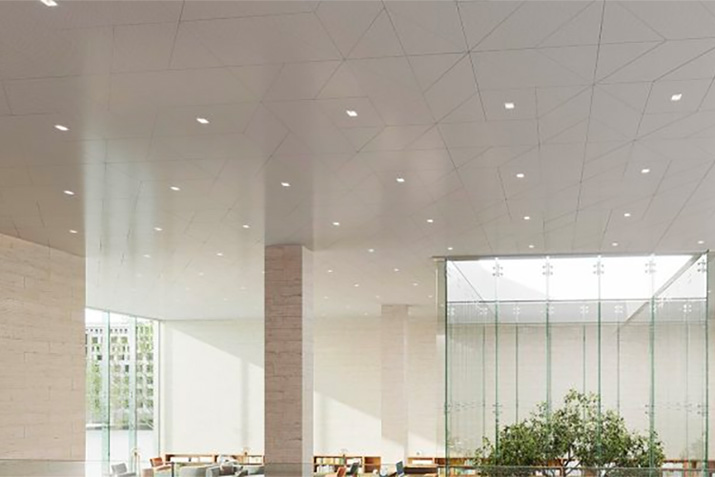 Perfectly centered fixtures, perfectly cut tiles - every time. What a bright idea! Explore the all-new @USAILighting downlighting integrations for select MetalWorks ceiling panels.
---
August 21, 2020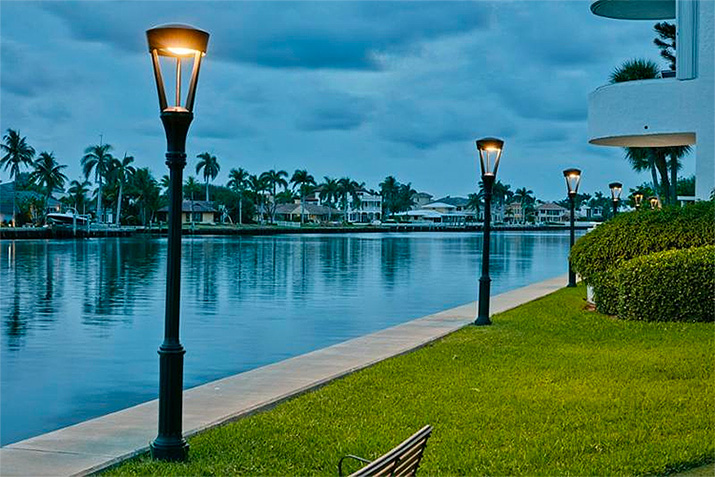 Protect and preserve the night time environment and minimize light pollution. To reduce the amount of light pollution, the use of dark-sky compliant lighting fixtures are strongly encouraged, or even required in some locations by municipalities and local communities. Many of TerraCast® Products' luminaries have the dark-sky compliant options!
---
July 22, 2020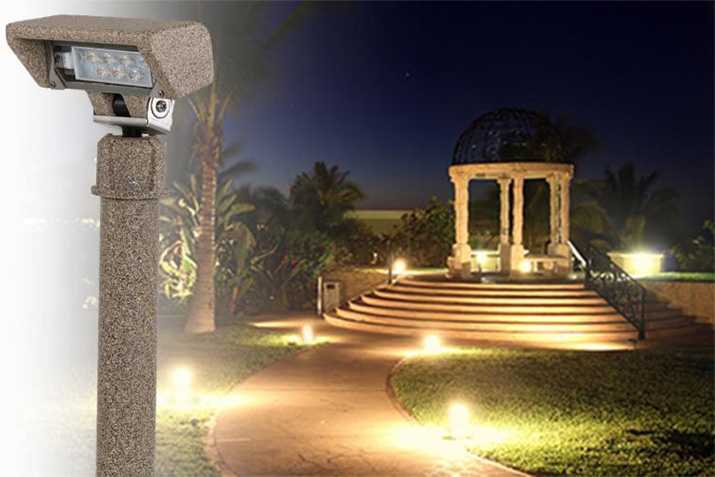 With landscape lighting, not only can you illuminate pathways and add an element of safety and security, you can artistically call attention to things that may be over looked at night, adding a new dimension to your space. TerraCast®'s line of landscape lighting options are ideal for both commercial and residential applications because of the beauty, durability and longevity of resin.
---
May 20, 2020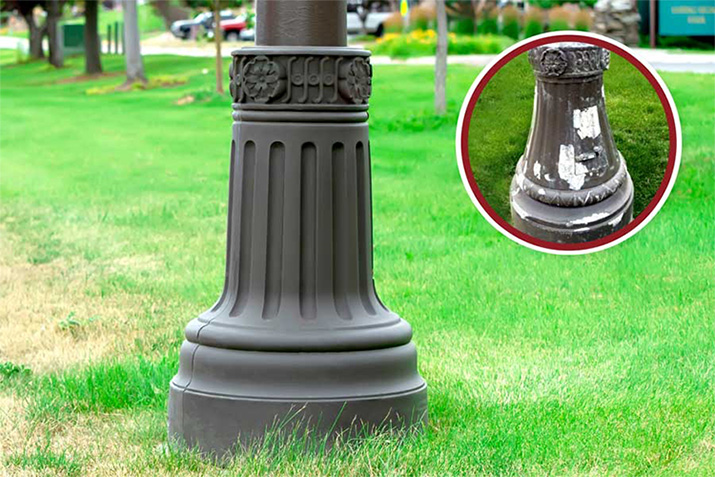 If you were to scratch, cut, or scrape or dent our resin bases, you would find that the color blend permeates throughout the piece, which will not expose any secondary base color. TerraCast® has the ability to replicate many designs to match the existing bases. The flexibility of the resin material enables our bases to have a stone or metal look finish. As you can see in the before and after pictures above, you can barely tell the difference between aluminum and resin bases except for the fact that our base will never peel or corrode. The TerraCast® base will never require painting.
---
February 24, 2020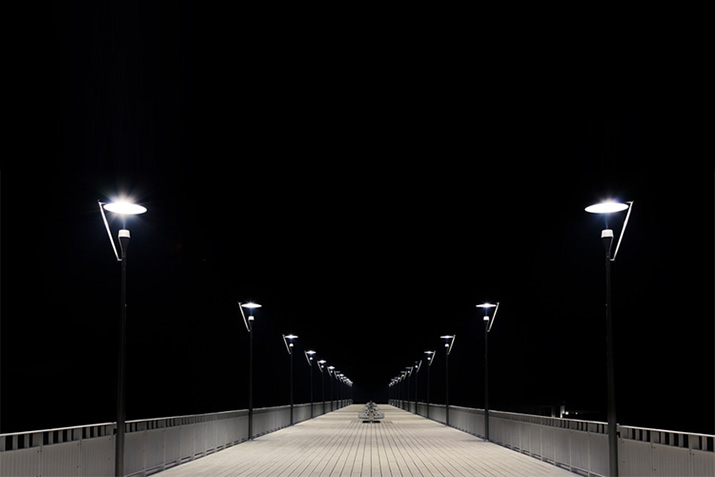 Do you have high energy bills? Are you spending way too much to maintain your light poles or landscape lighting? You may be overlooking the opportunity! Changing outdated lighting system can provide large cost savings for you. TerraCast®'s PolySteel™ posts and landscape lighting paired with our LED lighting options are the perfect long lasting solution to put an end to your costly maintenance and energy bills.
---
January 13, 2020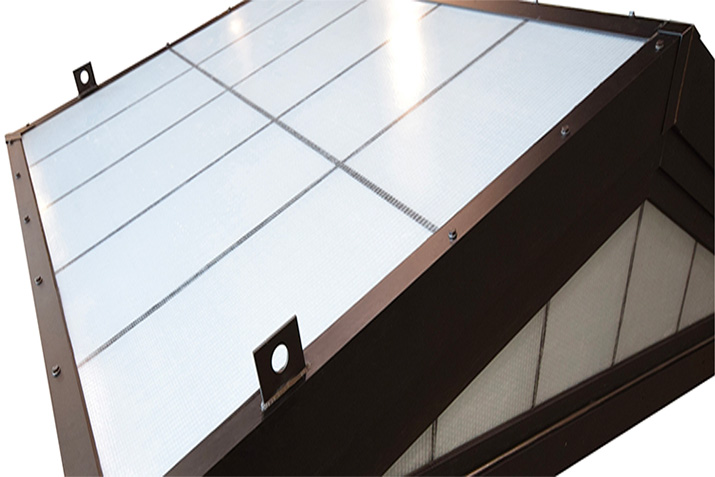 Hospitals and medical centers have found a unique way to utilize removable skylights by placing them over equipment like MRI machines that are too large to move and occasionally need to be serviced. In these applications, the skylight, or a portion of it, is simply removed and workers are provided with easy access to the machinery.
---
October 4, 2019
In an urban age when most waking hours are spent indoors, Biophilic design strives to satisfy the innate human tendency to hunt for and associate with the natural ingredients for human health and survival. People have evolved to instinctively associate with the natural features and processes that, though no longer as relevant to survival, contribute to their livelihood and well-being – and few things were and continue to be as integral to human health as the sun. The sun a source of both light and warmth, we have become biologically encoded to seek out its rays; and more than that, our body also relies on the sun to stimulate Vitamin D production and regulate the body's daily rhythms.
---
September 30, 2019
Protect and preserve the night time environment and minimize light pollution. Many municipalities and local communities have been working to help reduce the amount of light pollution by encouraging the use of dark-sky compliant lighting fixtures. Many of TerraCast ® Products' lighting fixtures have the dark-sky compliant options!
---
September 9, 2019
Considerations when installing outdoor bollard lights. Bollard lights are short posts that provide landscape lighting along pathways and other outdoor locations. They offer safety for pedestrians and accentuate the beauty of a site. Light bollards are useful where lamp standards would be impractical or undesirable. Their low profile minimizes light pollution while preventing accidents by illuminating people and pathways.
---
August 21, 2019
Create custom fixtures with Dos Curve LED modules.
---
December 31, 2018
Now, get the look of timeless drywall ceilings in a suspended ceiling system. Pre-cut ceiling panels are designed to seamlessly integrate with trimless downlights.
---
December 12, 2018
Immerse yourself in the holiday spirit! TerraCast® offers a wide selection of outdoor products that will last through extreme weathers and many winters to come! Create a statement piece for your projects by personalizing the planter with a custom graphic.
---
November 2, 2018
Today we want to discuss alternatives to Union Metal bases and Union Metal light poles. While metal is a strong material that can withstand a lot, it will without doubt corrode and break down over time. The goal when installing a lamppost is for it to last as long as possible so you get your money out of it. We took the same underlying ideologies behind our long-lasting planters to create a lamppost with the same durable properties.