architecture - engineering - construction

Stone
---
March 9, 2023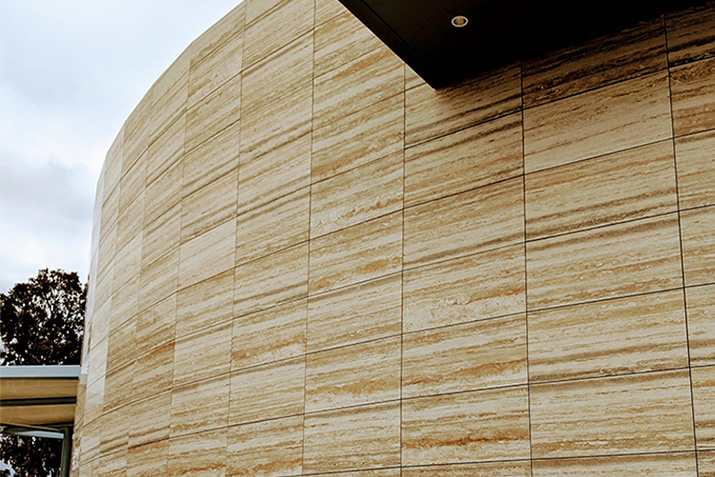 StoneLite® panels have over four decades of proven performance on the exterior of buildings throughout the world. After many years of exposure to many different environments and being subjected to extreme heat, bitter cold, earthquakes and hurricanes, the panels not only retain their natural beauty but remain durable and continue to perform.
The StoneLite® exterior stone paneling system and its installation components have been thoroughly tested by leading independent testing laboratories. They have proven performance in bond strength and flexural strength following acid freeze/thaw and UV radiation exposure. They are accepted by I.C.C. (formerly ICBO) and other code bodies for unrestricted use as exterior cladding for Type I buildings.
---
December 7, 2022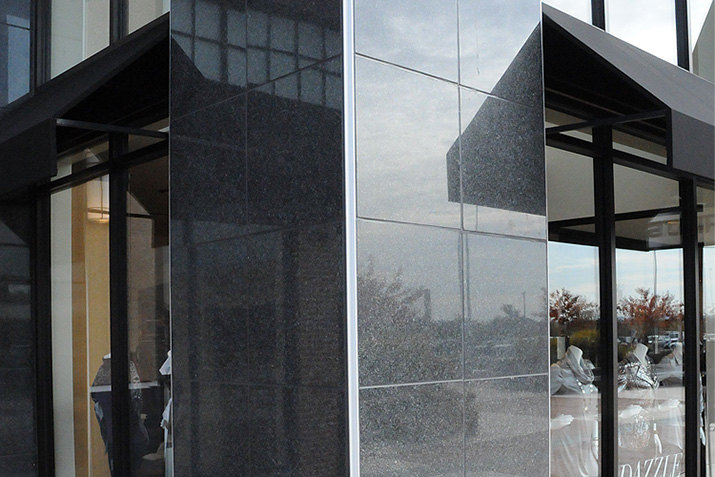 ---
May 16, 2022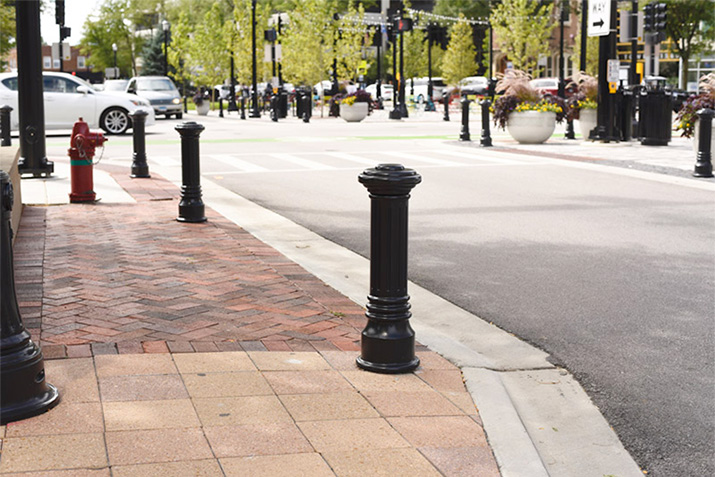 How to seamlessly place bollards on stone or brick. A few simple steps help put bollards on landscape pavers. Check out our how-tos for: Crash-rated bollards, Security bollards, Retractable bollards, Removable bollards and Bolt-down bollards. It's common for decorative bollards to be installed with stone or concrete pavers for a fully finished site look. The fine finish of cast iron or stainless steel is a natural complement to the beauty of stone. Iron and stainless—like stone—are durable, low maintenance outdoor materials.
---
January 31, 2022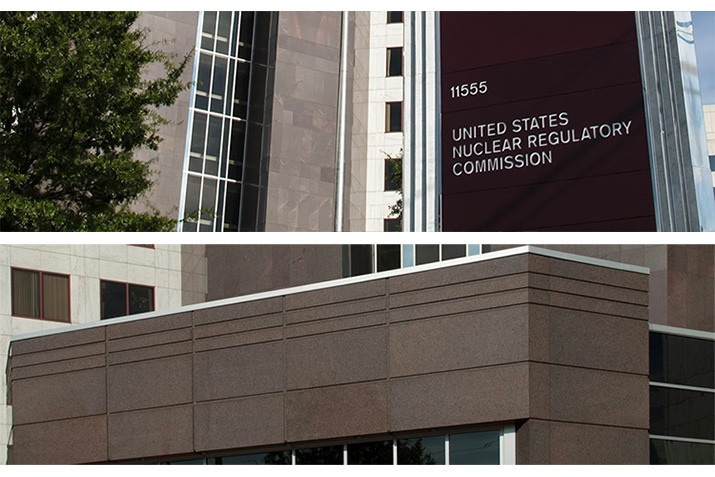 The Nuclear Regulatory Commission Lobby has a reputation for being meticulous and standing for high quality, their high standards are not just applied to their work and research but to things that they do and all facets of their organization. So, then looking for beautiful stone clad paneling for their One White Flint North building they search for a high quality, accurately made product and found it at StonePly.
---
December 27, 2021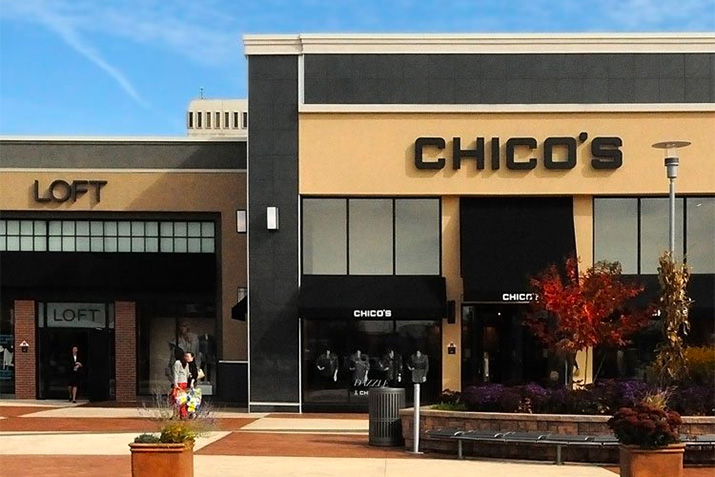 When it comes to making sure that first impressions are unforgettable ones, countless businesses have called upon StonePly to provide legendary curtain walls and storefronts. Businesses that have found success with StonePly include:
---
December 23, 2021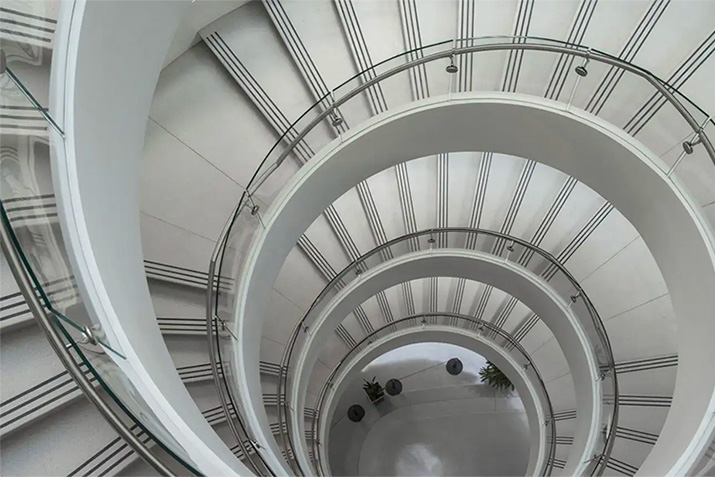 Precast terrazzo: the elegance and everlasting beauty is indisputable. Wausau Tile's custom precast terrazzo surfaces are sought after for everything from floors to countertops and wall treatments and stairs.
---
April 21, 2021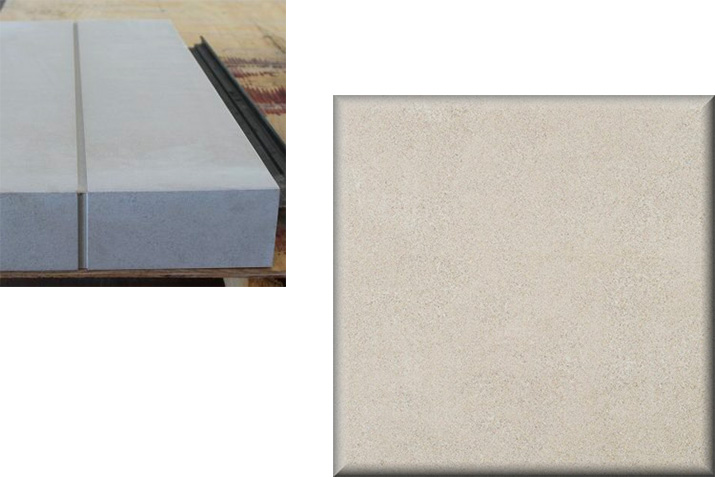 StoneLite® Indiana Standard Buff limestone panels are in production for the stone portion of the exterior renovation of Peabody College HEM at Vanderbilt University. SPI incorporated false joints on the 48"x16" panels to give the appearance of a 48"x8" module size to help reduce the number of panels to install. The false joints are continued into the matched returns creating a prefabricated, ready to install panel.
---
January 6, 2020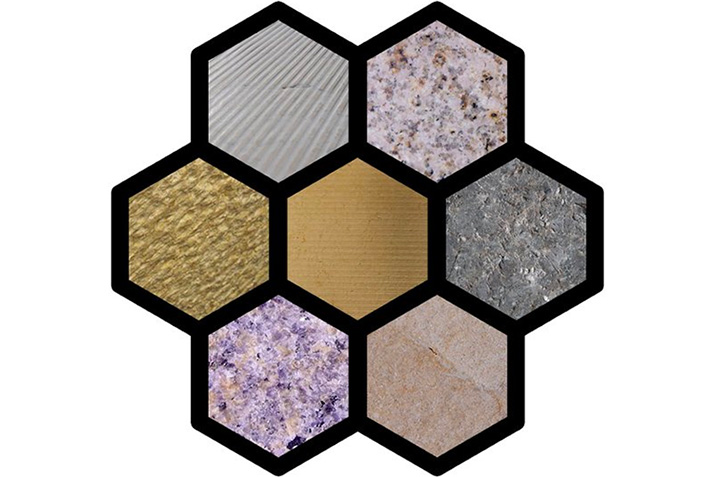 StonePly, world's leading producer of lightweight natural stone panels, provides natural stone that is lighter, stronger, faster to install and offers greater design freedom. StonePly offers a wide variety of textures, finishes, and edging options for stone. See how each option can put a unique spin on your project's stone panels.
---
December 21, 2018
Amazingly thin panels constructed of natural stone with reinforced aluminum honeycomb backing material, StonePly HC Stone Panels are your best bet for different cladding applications that require thin, lightweight, and high-quality solutions. With sixty times the impact strength of a three-centimeter granite, plus the beauty and elegance of natural stones like limestone, marble, granite, onyx, and travertine, StonePly HC Stone Panels make cladding applications easier and superb.