architecture - engineering - construction

Bathroom
---
March 7, 2023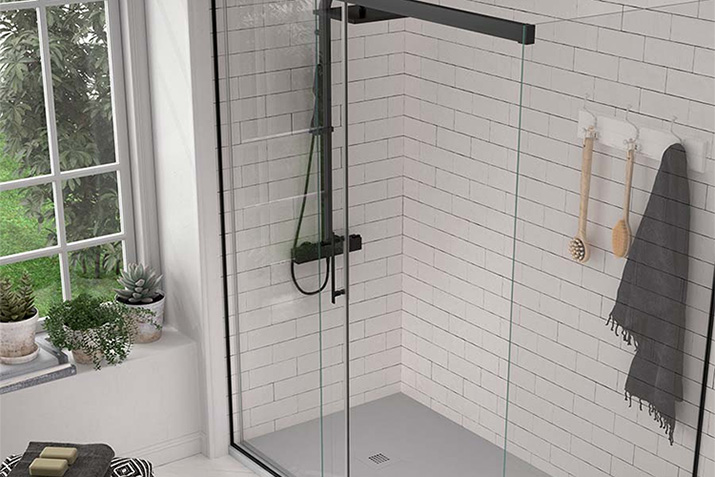 If the idea of an 'age in place shower' DOES NOT create a vision of a bathroom you're excited to use, you're not alone. When people think 'age in place,' their thoughts are locked on safety. And while safety is essential to stay in your home as long as possible (and steer clear of Assisted Living facilities) – who wants a boring, safe (institutional-looking) shower? You want spaces which make you feel young and alive…not just safe.
---
August 31, 2022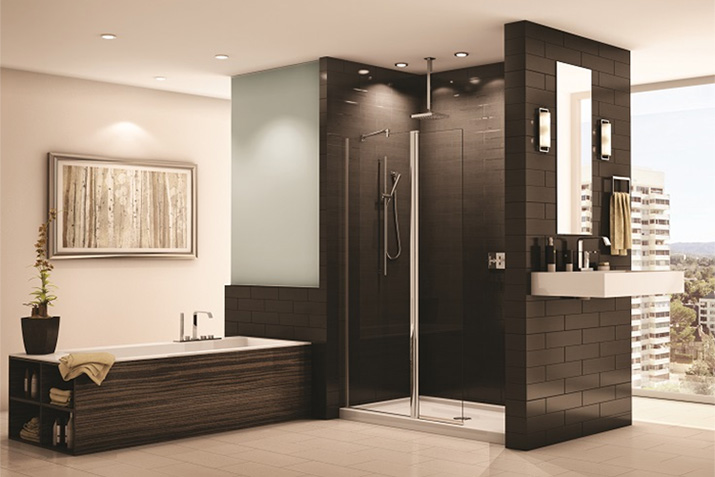 You want the simplicity of a walk-in shower. You know less can truly be more. However, you're not sure if a glass shower shield is right for you. You're wondering about the advantages and disadvantages of glass shower shields. You don't want to make a decision you'll regret. This article gives you the 'inside scoop' to the pros (and cons) of fixed and pivoting glass shower screens.
---
March 9, 2022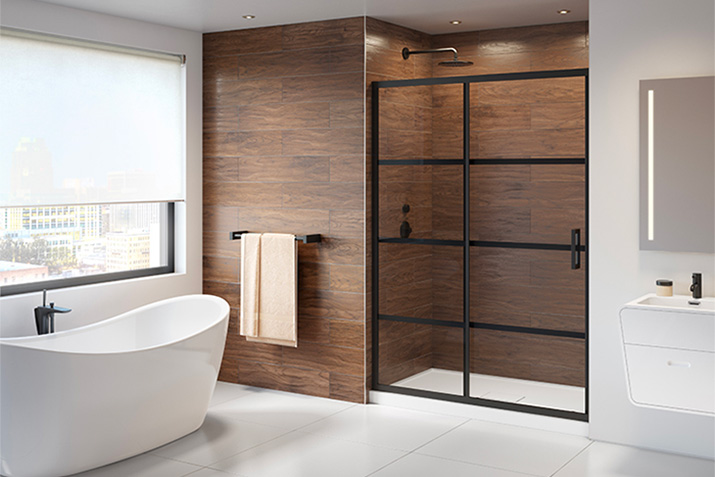 ---
April 7, 2021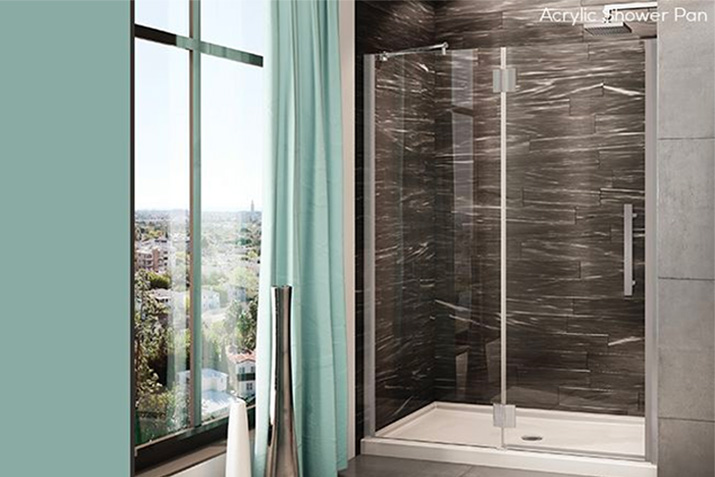 Both acrylic and cultured marble or granite shower pans have their place. But what's best for your project? To guide you through this decision Mike Foti presents 9 critical factors to help you make the right shower pan choice for your remodel.
---
December 28, 2020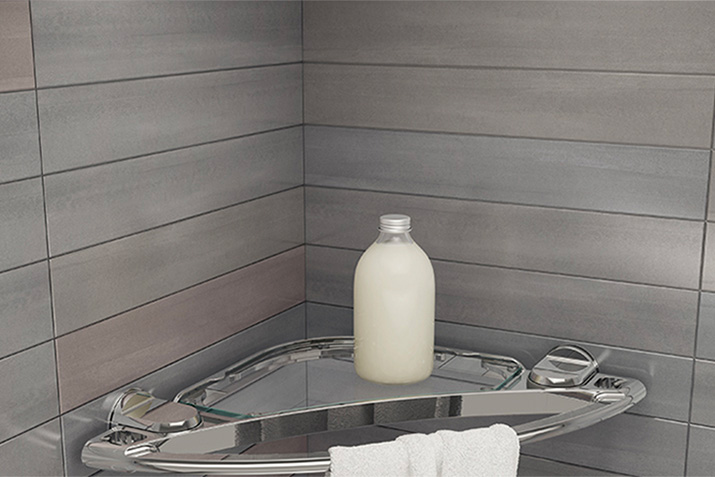 So, you're sick and tired of cleaning tile shower grout and are determined to buy a shower wall panel system to eliminate the hassle of moldy and dirty joints once and for all. You said to yourself, "How difficult can it be buying shower wall panels?" Of course, you said this BEFORE you got down to the task at hand. Then you found soooo many different products, sizes, thicknesses, and installation methods it made your head spin. Suddenly, the simple – I'm buying shower wall panels – wasn't simple any longer. Different manufacturers making different claims. You don't know what to believe. It started sounding as one-sided as cable news channels reporting on the political candidates – ha! ha!
---
March 9, 2020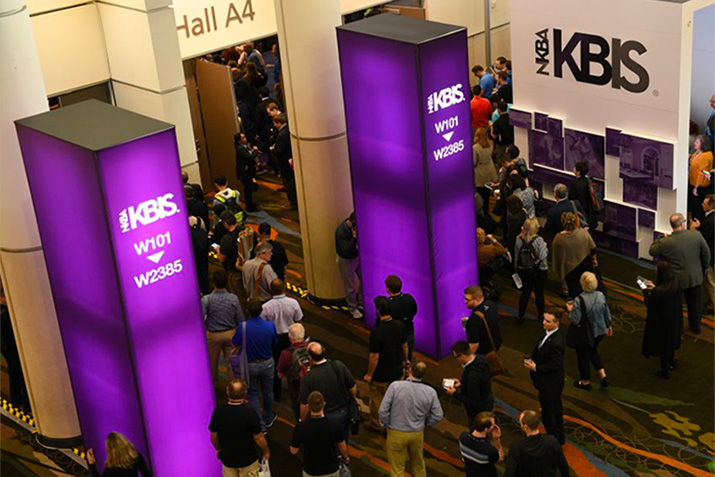 Where can you go to see, touch, feel and hear about the hottest trends and products in bathrooms? It's the Kitchen and Bath Industry Show (AKA – KBIS) and the International Builders Show (IBS). Mike Foti shows you cool products and 5 smart bathroom design trends.
---
December 18, 2019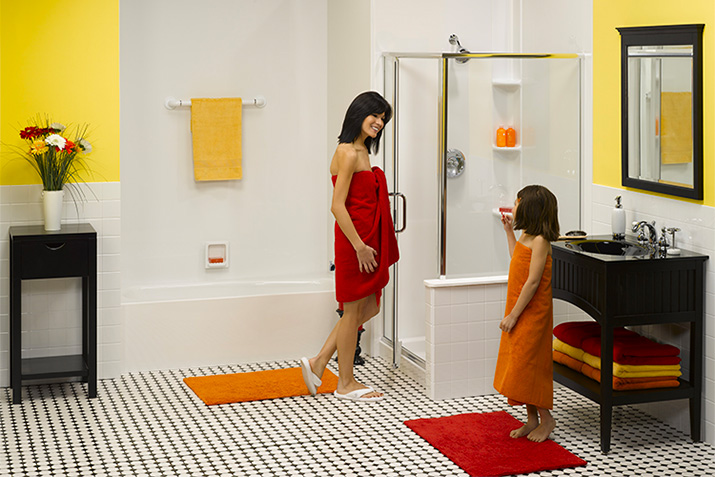 Shower & Bathtub Wall Surrounds are quickly and easily installed, provide peace of mind against leaks, resist mold and mildew, and represent an excellent value. Bath Doctor offers design, supply, and installation of acrylic or tile products and the widest selection of patterns, colors and styles.
---
October 21, 2019
Ask yourself, "Am I promoting the wall panel version of the 'blue sparkle' drum set? Have homeowner's tastes shifted and left me behind? Do my products take advantage of today's hot trends? In this article I'm going to dish out 6 key trends in remodeling you need to know.
---
September 16, 2019
This article gives you practical shower remodeling tips to reduce mistakes to save you time, money and aggravation. So, let's look at 11 shower remodeling mistakes you don't need to make.
---
May 29, 2019
You've looked at one too many issues of Architectural Digest to put up with your crappy, outdated 5' x 8' bathroom any more. You've asked yourself what the heck was the guy who built this home thinking when... This article will show you 6 practical ideas to rock a design for a small minimalist bathroom without busting your budget.
---
March 4, 2019
If your tile and fiberglass shower and tub wall surround panels today are a disaster, you're not alone. Moldy, dirty tile grout joints. Yellowed, stained and cracked fiberglass. You know you don't want to stare at (or deal with the maintenance of) these products any more. In this article my goal is to help you get your arms around that question by giving you information about 11 frequently asked questions about this product. You'll see why 1/3 of the homes in Norway use these bathroom panels. You'll see why they're getting HOT, HOT, HOT in the United States as well. Let's dig in.
---
January 21, 2019
In this article, we dish out to you 7 steps to create a contemporary bathroom design which is not only stylish but also easy to clean!
---
December 10, 2018
Old tile showers are a pain. Moldy and dirty grout joints. Shower curbs which are too tall and dangerous to step over. Cracked shower pans which leaked onto the floors below. And I haven't even mentioned the constant maintenance. How can you get a new tile shower without the hassles your last one caused you?
---
October 22, 2018
Eliminate the hassle of tile grout joints once and for all. These 100% waterproof laminated wall panels not only come in high-fashion styles like transitional, contemporary, modern farmhouse and shabby chic designs – but they are simple enough for a DIY homeowner or contractor to install who has never worked with the material before.