architecture - engineering - construction

Interior Design
---
October 4, 2023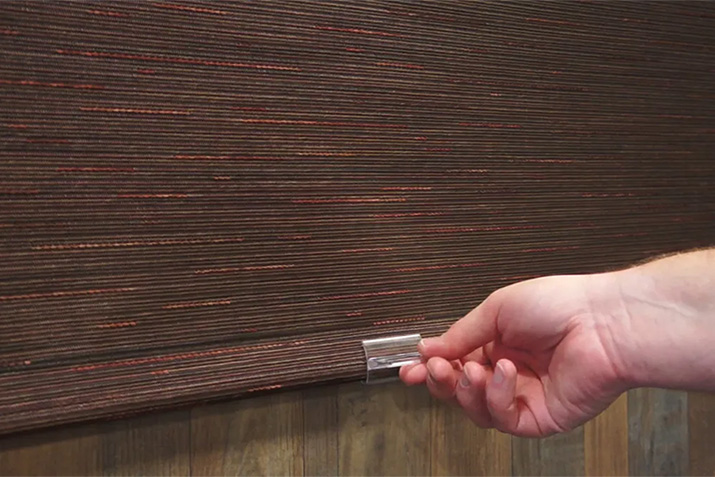 Forget everything you think you know about manually operated window shades. It's time to meet the manual roller shade of the future – one without hanging cords, bead chains, or locking springs! Say hello to the Ascend!
---
September 19, 2023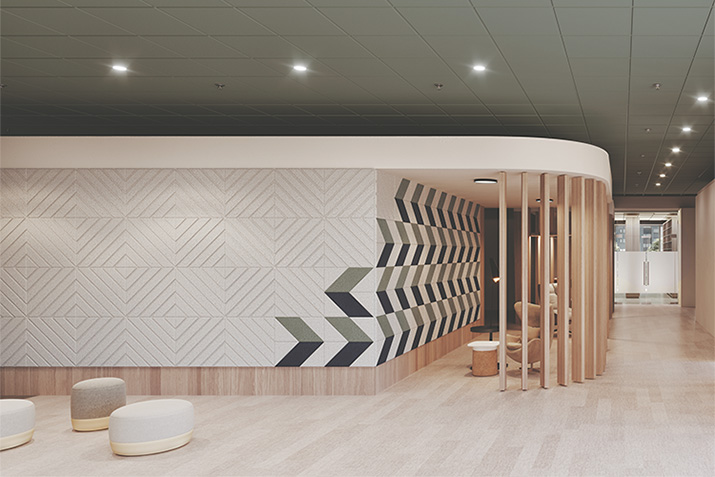 New portfolio combines texture, shapes, linear designs, patterns, and colors. Armstrong Ceiling & Wall Solutions has introduced Tectum® DesignArt™ ceiling and wall panels, a new portfolio of 46 mix-and-match sustainable, acoustical panels that transform interior spaces by combining texture, shapes, linear designs, patterns, and colors. The new portfolio includes Tectum DesignArt – Shapes, which features 30 standard shaped panels for direct attachment to ceiling and walls, and Tectum DesignArt – Lines which features eight standard precision-routed linear designs for direct attachment to ceilings and walls. The same eight linear designs are also featured on tegular ceiling panels.
---
August 30, 2023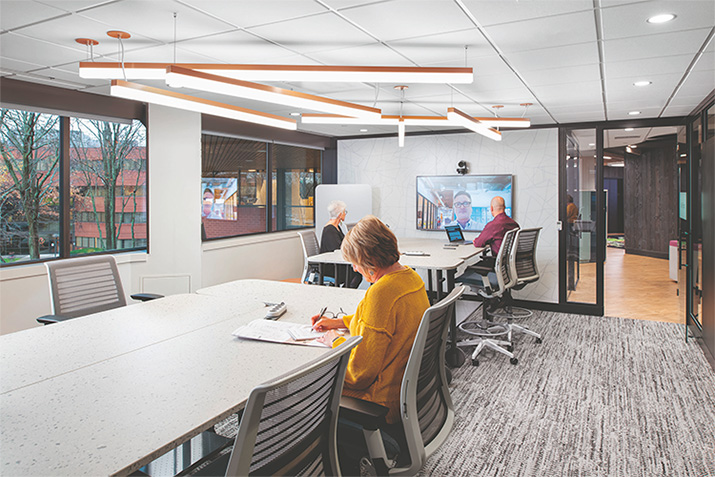 Three levels of sound absorption plus high sound-blocking performance make it easy to get the acoustics right for every space, from education to healthcare to offices.
---
July 21, 2023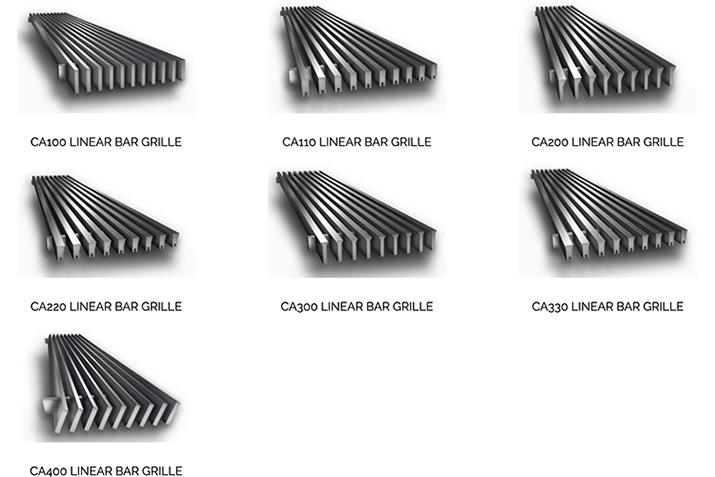 Decorative linear bar grilles for walls, floors, and ceilings have the power to elevate the aesthetics and functionality of any space. Coco Architectural Grilles & Metalcraft offers an exquisite selection of these grilles in various colors, styles, metal types, and finishes, ensuring a top-notch selection. From decorative wall grilles to modern floor grilles and stylish ceiling registers, our linear bar grilles are designed to seamlessly complement a wide range of situations, catering to diverse project needs.
---
July 12, 2023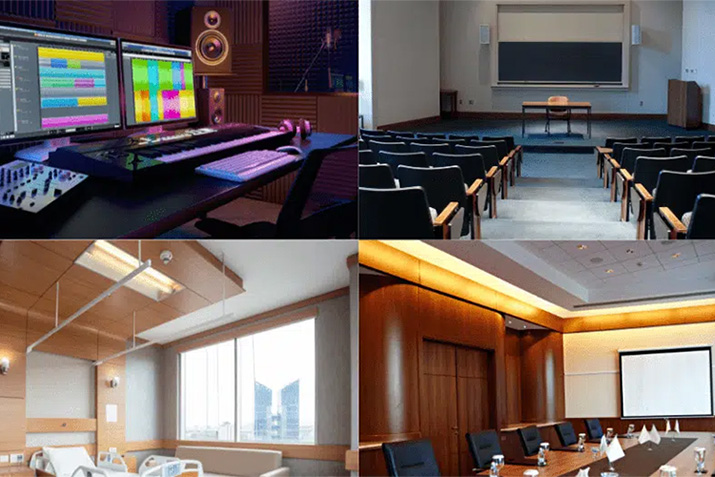 Ambico's acoustic door and frame assemblies are expertly engineered products designed to minimize the transmission of sound waves, ensuring the creation of private, secure, and sound-controlled environments across a wide range of industries. In this article, we will delve into the diverse applications of these innovative solutions and explore the benefits they offer:
---
July 7, 2023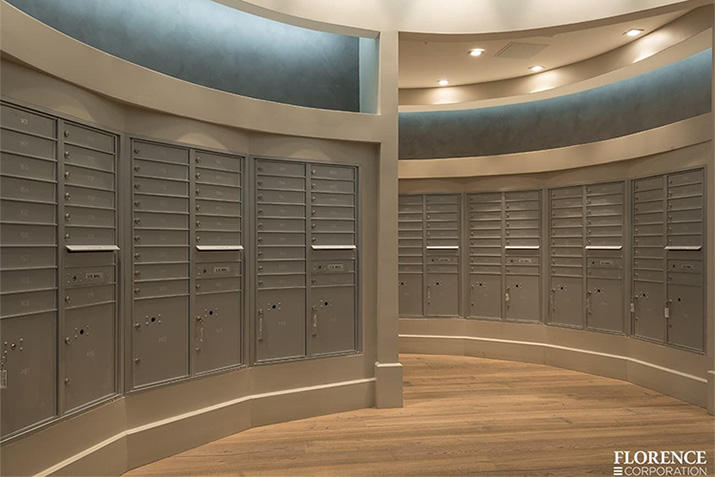 When it comes to planning multifamily mailbox solutions, compliance with USPS regulations is just the tip of the iceberg. Designers must also consider various state and local codes, as well as federal accessibility regulations and the Fair Housing Act. For property owners, ensuring the installation of centralized mailboxes that adhere to USPS and accessibility requirements is of paramount importance. By ensuring compliance, property owners can avoid mail stoppages or denials of occupancy permits. Fortunately, Florence offers a comprehensive range of USPS-approved mailboxes and parcel locker options, enabling you to design a fully compliant mail center for your project that meets all USPS and accessibility regulations.
---
June 21, 2023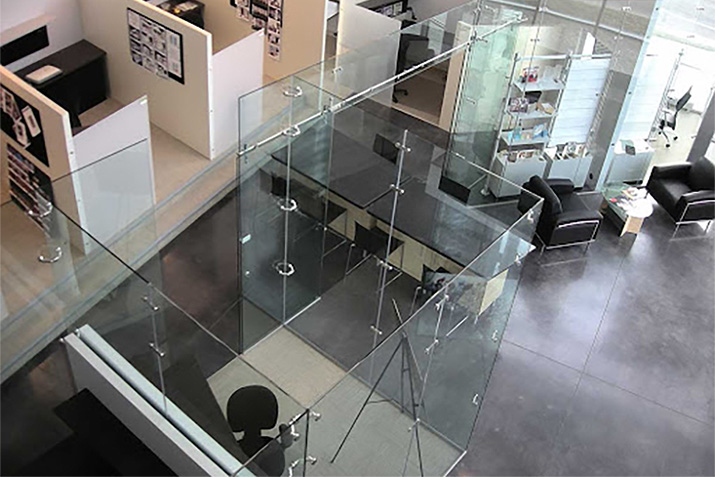 Glass partition walls serve various purposes, from creating separate spaces in offices to enhancing the aesthetics of shower doors and storefronts. Avanti Systems, the market leader in designing, engineering & manufacturing glass wall systems for commercial interiors, offers insights into determining the appropriate thickness for these partitions.
---
May 30, 2023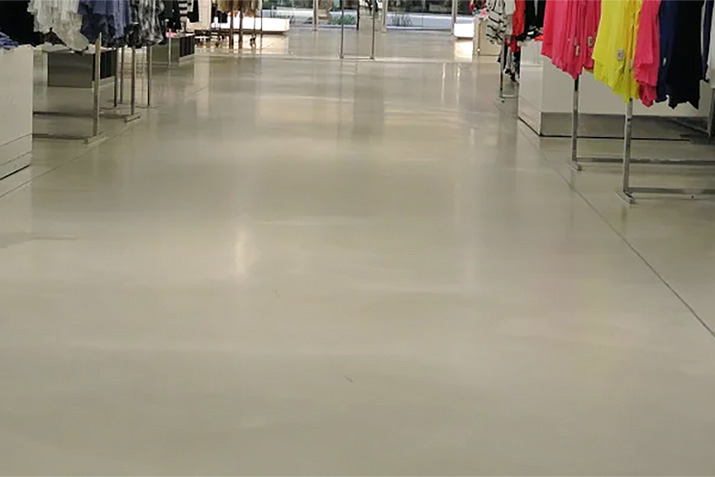 Retail clients can offer some of the best opportunities for flooring contractors. These projects typically involve significant square footage, generous budgets, and the potential for follow-up projects—during a shopping mall renovation or location expansion, for example. But what are the best retail flooring options to propose to a client? Here we look at three versatile retail flooring options suitable for locations like department stores, grocery stores, clothing stores, bookstores, and convenience stores.
---
May 16, 2023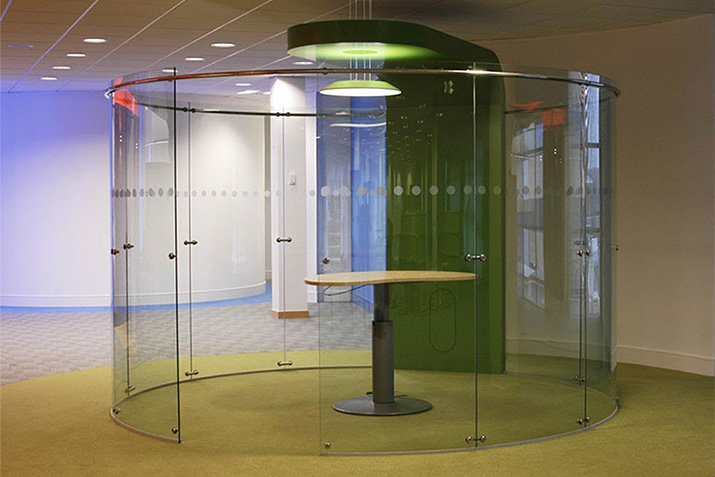 Any given office is going to have many needs. It's important to create an office that can meet everyone's needs while still exuding a modern and comfortable aesthetic. Avanti Systems offers a variety of glass enclosures for offices that can meet these wide-ranging needs while creating a functional and aesthetically pleasing work area.
---
May 9, 2023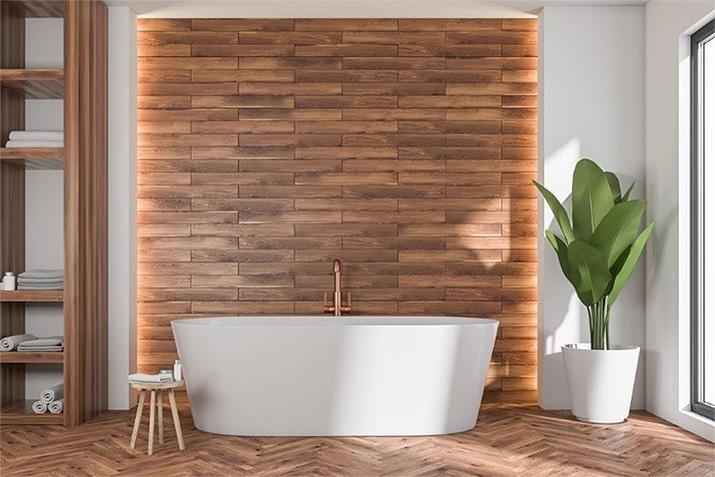 You know how versatile copper wall tiles can be for interior design. Let's highlight a few ways you can use them around the home or in your commercial space.
---
March 7, 2023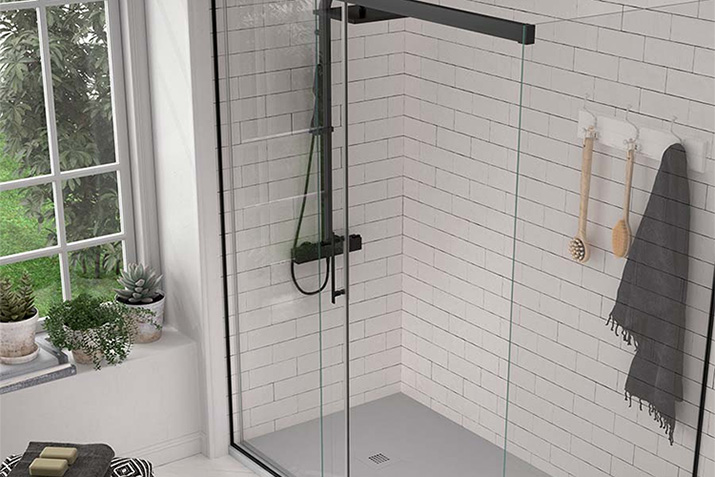 If the idea of an 'age in place shower' DOES NOT create a vision of a bathroom you're excited to use, you're not alone. When people think 'age in place,' their thoughts are locked on safety. And while safety is essential to stay in your home as long as possible (and steer clear of Assisted Living facilities) – who wants a boring, safe (institutional-looking) shower? You want spaces which make you feel young and alive…not just safe.
---
March 2, 2023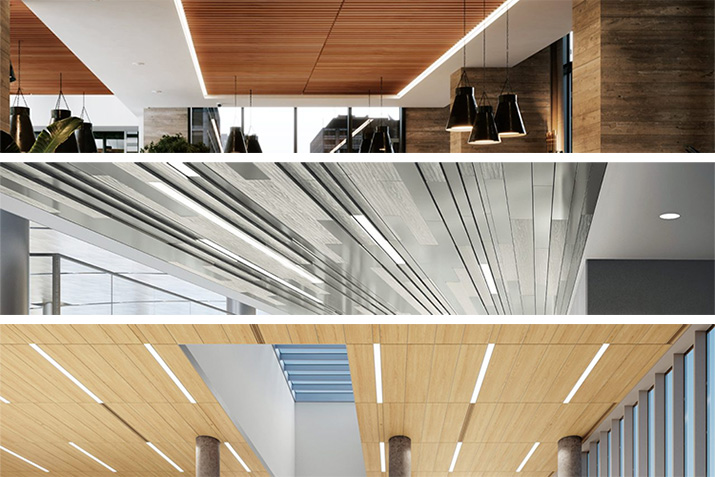 Enhance indoor environmental quality and bring occupant well-being to the forefront of your space by incorporating natural elements into your design. With a broad portfolio of wood and wood-look options, there's a nature-inspired solution that's perfect for every space.
---
February 16, 2023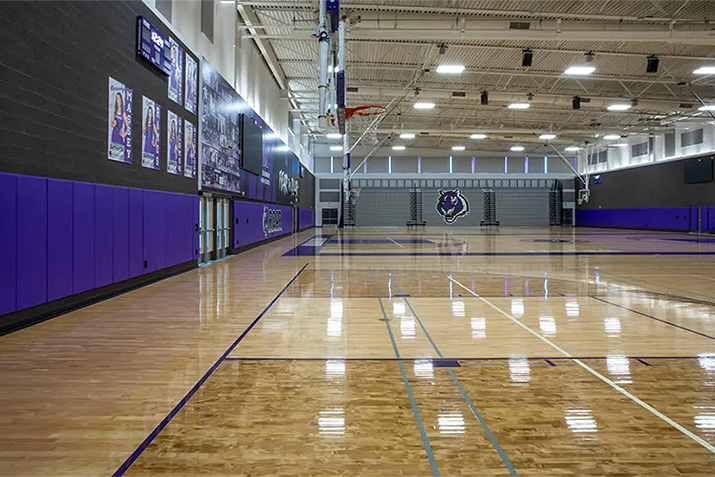 For nearly 15 years, the Draper EZ-Spec online tool for specifying gym equipment has provided complete specifications, drawings, layout details, weights, and point loads in an easy-to-use electronic format delivered to your email inbox. It's all ready to be dropped into your project files. How convenient is that? Draper introduces the most significant update to this tool since its launch. This update makes specifying gym equipment even easier!
---
December 21, 2022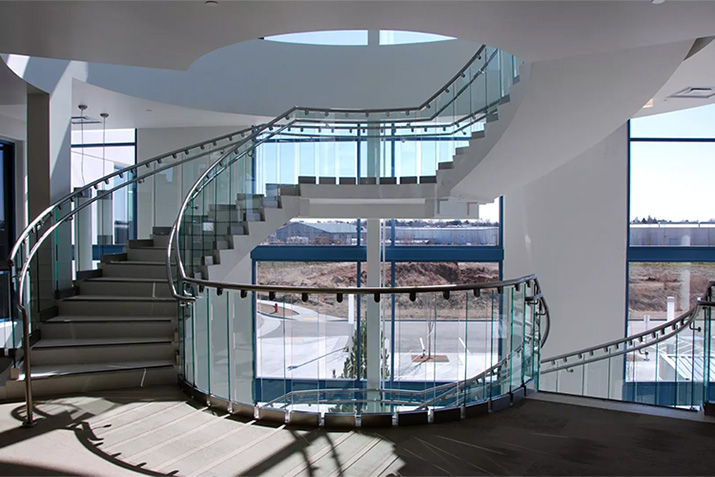 ---
November 30, 2022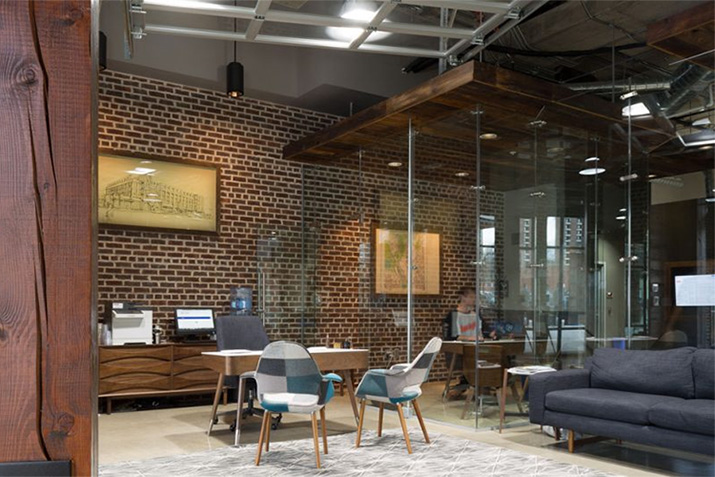 ---
November 11, 2022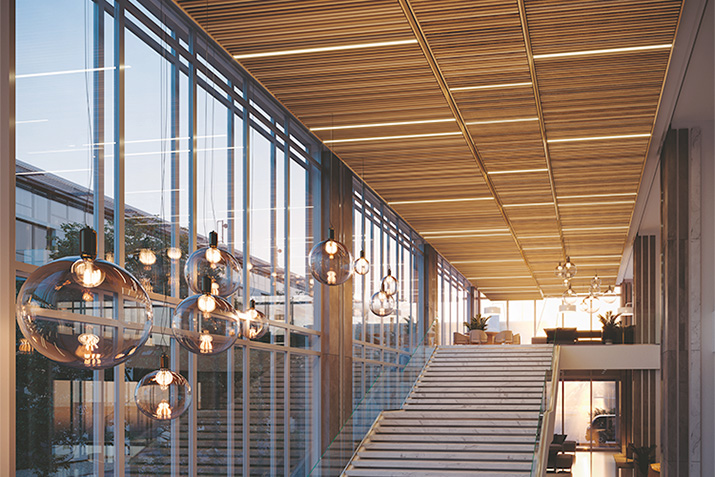 Enhanced structural design; available in 11 standard finishes.
With the introduction of WoodWorks® Grille – Forté Ceiling and Wall Panels, Armstrong offers the beauty of solid wood in the industry's largest selection of standard grille designs. Notched alignment backers improve the structure, minimizing the naturally occurring twist of solid wood.
---
October 7, 2022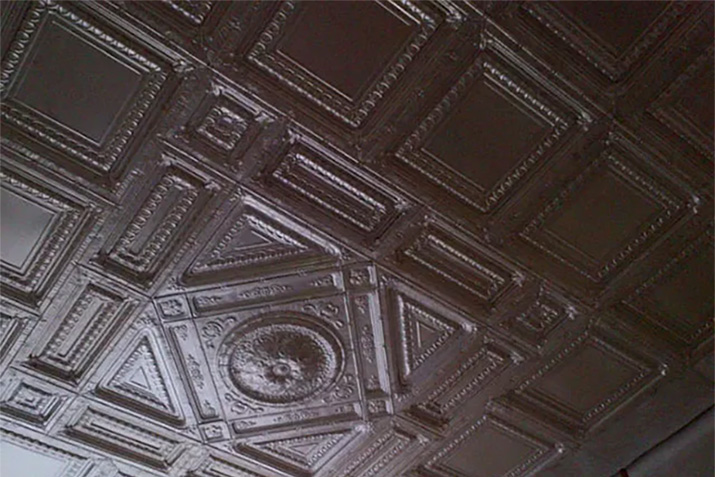 Decorative Ceiling Tiles, inc. has the ability to create an exact replica of any stamped ceiling tiles, cornices, and fillers that can be found in historic buildings throughout the world. To produce a replica and save you some time and money we require a sample of the product that is to be reproduced. We can use Aluminum, Copper or Tin Plated Steel to make your reproductions. Because Aluminum is the modern metal that will not rust, it is our material of choice over tin-plated steel and we offer you a range of colors as well as mill finish, unpainted Aluminum ready to be primed and painted. If you are going to paint your panels, we recommend using our white-coated Aluminum as it powder-coated finishes and can serve you as a primer.
---
October 3, 2022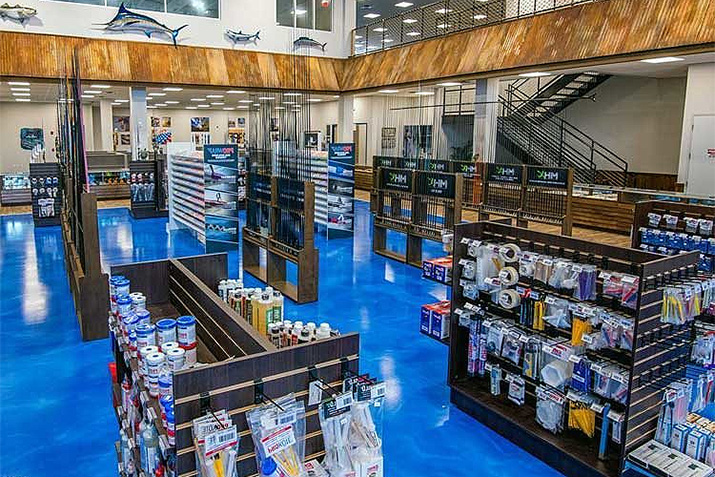 Elite Crete Systems custom flooring solutions for commercial and retail spaces offer endless design options to meet your interior design requirements and durability needs. These seamless surfaces are fluid-applied in place and can be installed with minimal downtime. Not only can these flooring systems match your brand's color scheme they can also be designed to incorporate your company's logo. These coatings can achieve coefficient of friction (COF) to meet or exceed ADA Flat Surfaces, ADA Inclined Surfaces, OSHA and NFPA requirements.
---
September 29, 2022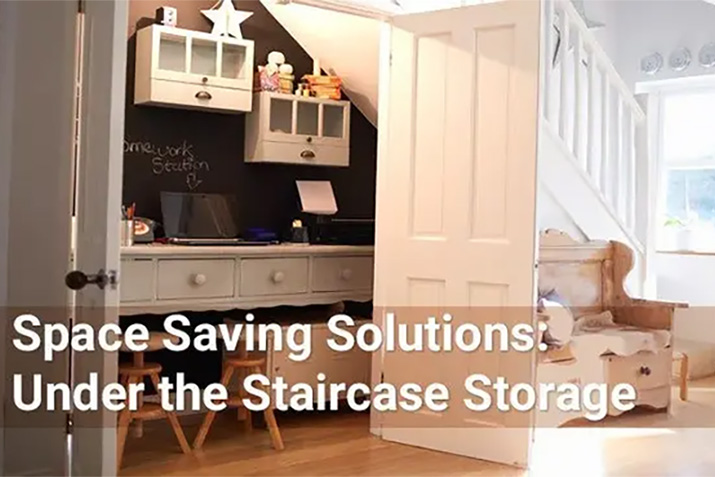 Accuride Under the Stairs Drawer Slides Maximizing Space. The Micro-living movement has been gaining a mainstream following throughout North America. More companies are turning to Accuride to build reliable storage options. The Touchwood Designs' under-staircase solution depends on Accuride slides to maximize storage space. Accuride has various slide options to fit any storage project needs.
---
September 23, 2022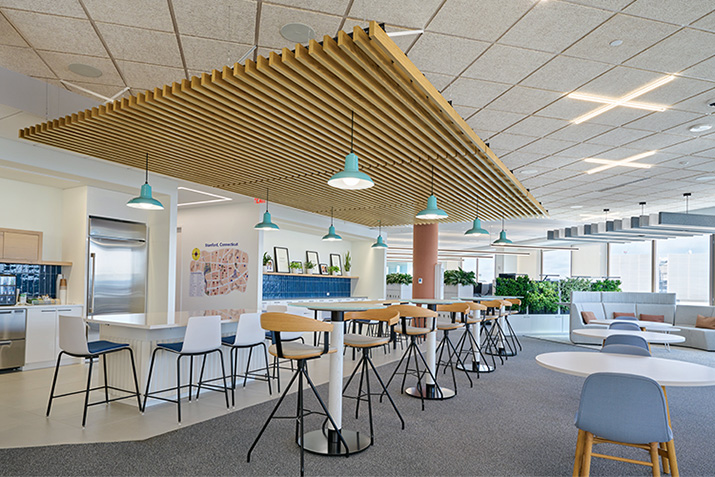 Did you know good acoustics play an essential role in improving indoor environmental quality? Learn how sound impacts occupant well-being in a space.