architecture - engineering - construction

2022 November
---
November 30, 2022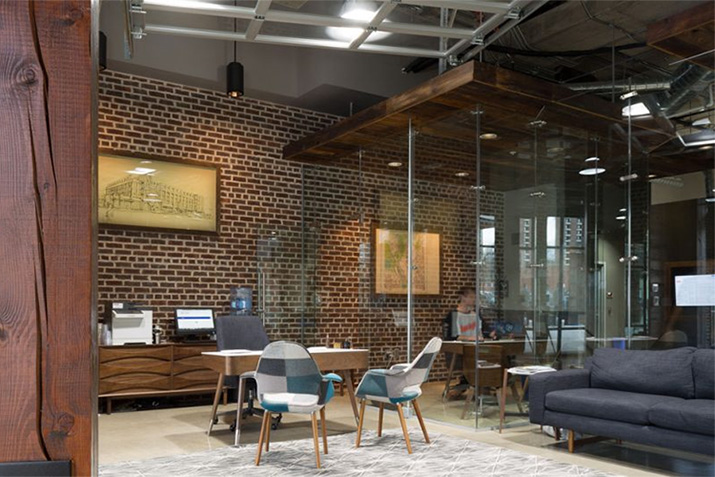 ---
November 28, 2022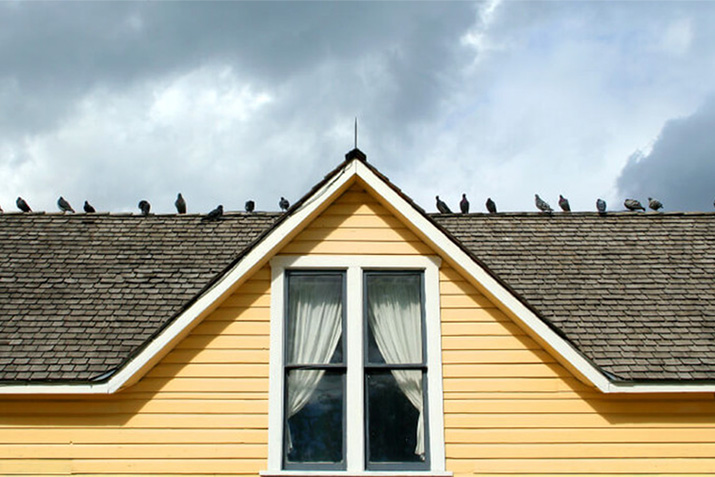 ---
November 26, 2022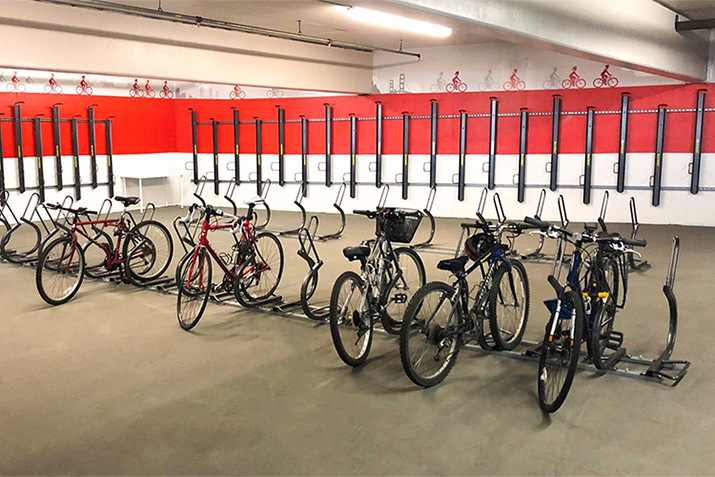 ---
November 23, 2022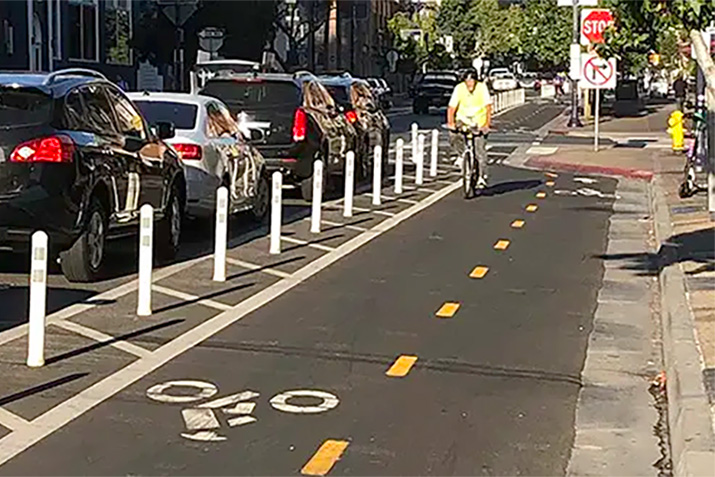 For traffic engineers designing cycle tracks, Pexco's flexible bike lane safety post (bollards) provide an invaluable means by which to prevent cars from encroaching on bike lanes. They can also alert and slow down drivers and cyclists as they approach a hazardous intersection.
---
November 21, 2022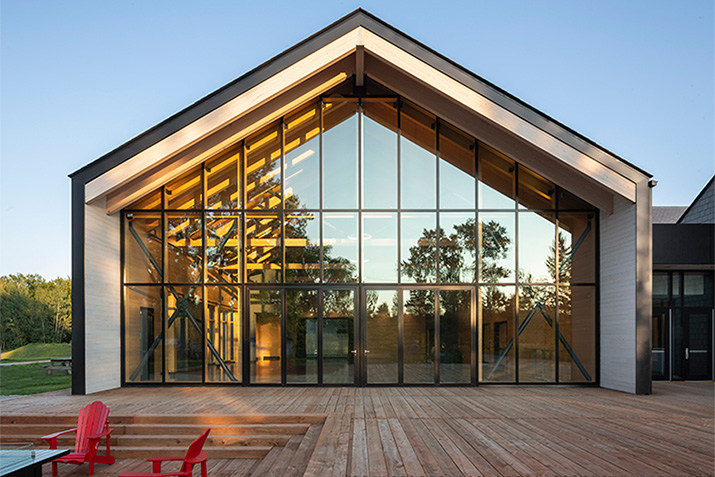 The aesthetic and material benefits of sustainable, well-engineered timber curtain walls are well documented. But Unicel Architectural's Therm+ H-I curtain wall systems with proven RAICO technology and high-quality glazing by Unicel Architectural take curtain wall performance to the next level. That's because each Therm+ H-I curtain wall system (available in sizes of 56 and 76 mm) combines lightweight and elegant design with Passive House certification-level thermal insulation, along with superior wind resistance and greater air tightness than any other curtain wall product on the market.
---
November 18, 2022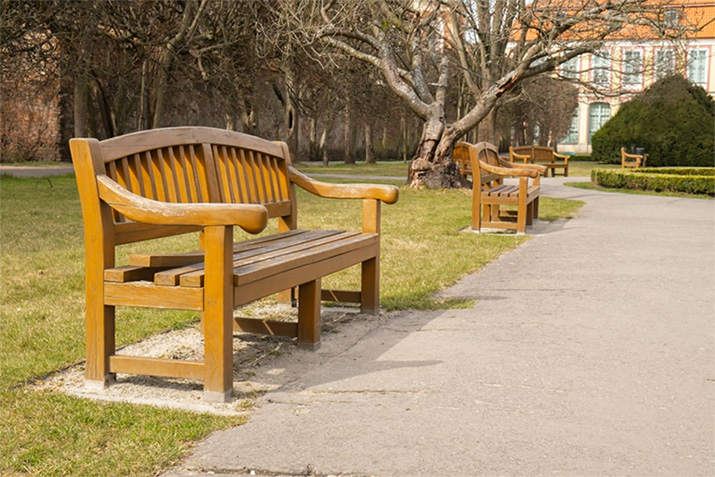 Save time and money on maintenance by choosing the best wood for your location. When it comes to building wooden benches and other site furniture, the ideal piece is not only durable, but inviting to people using your space. While all wood will require some degree of maintenance, choosing certain species during construction can drastically reduce the amount of time and effort needed to preserve its aesthetic value and structural integrity.
---
November 16, 2022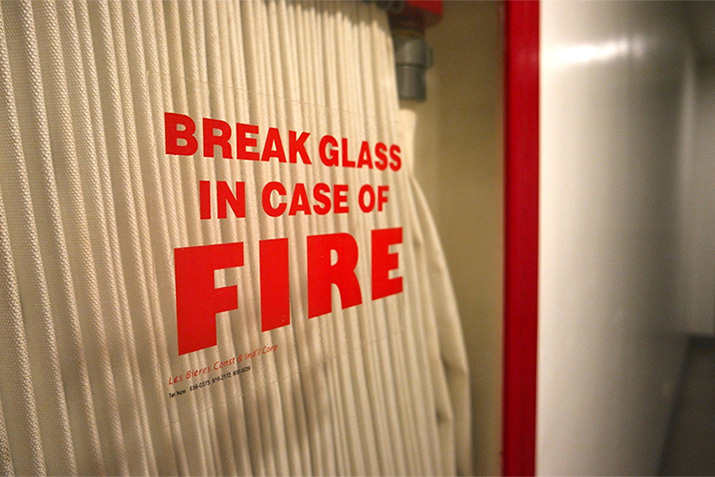 With contemporary technology, the fire safety business continues to see impressive leaps in innovation. Fire safety advances that would have seemed like science fiction a decade ago are now becoming a reality. Take a look at some of the most recent breakthroughs in fire safety technology and how they are saving lives:
---
November 14, 2022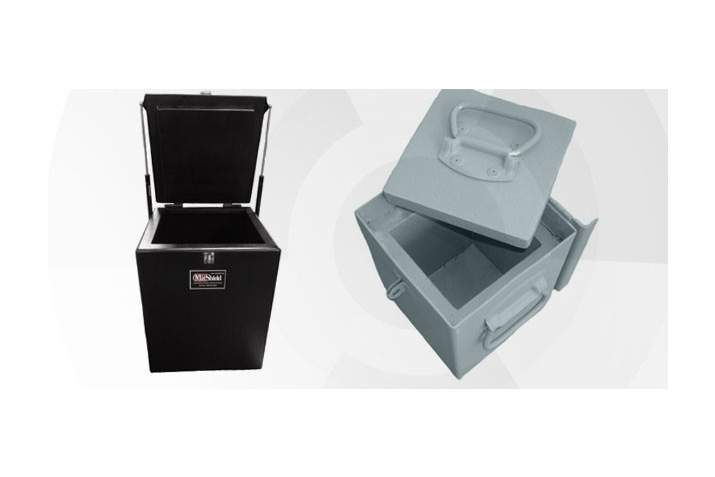 Shielding for Radiation comes in many available products and design characteristics, some being more effective than others. Radiation Shielding and Protection is a very serious subject. What follows is just a basic overview of what's available along with the variation of protection.
---
November 14, 2022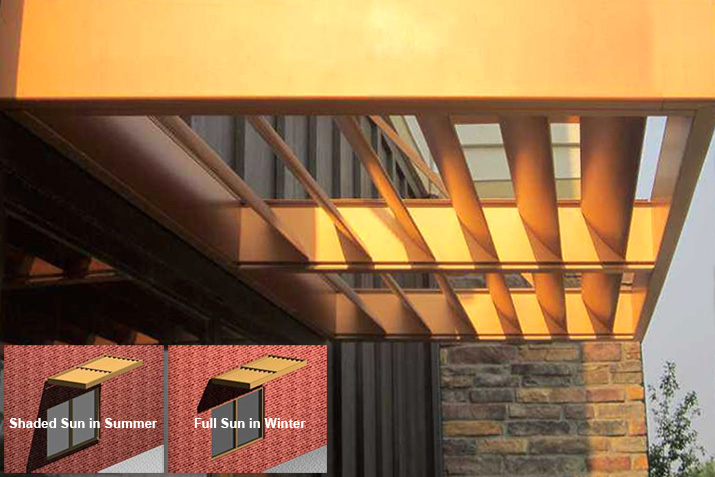 The primary purpose of a sunshade is to control the amount of direct sunlight through your building's windows. The benefits can be found in so many articles that we will not go into them here. The intent of this page is to show you how it works and give you insight into designing a louvered sunshade system that is right for your building, whether it is to be located in Houston, TX or Minneapolis, MN. The explanation can be as simple or as complicated as we want to make it. We opted for simple, yet effective. We will cover these topics: Where to shade How to shade Southern exposures How to shade Southeastern/Southwestern exposures How to shade Eastern and Western exposures
---
November 11, 2022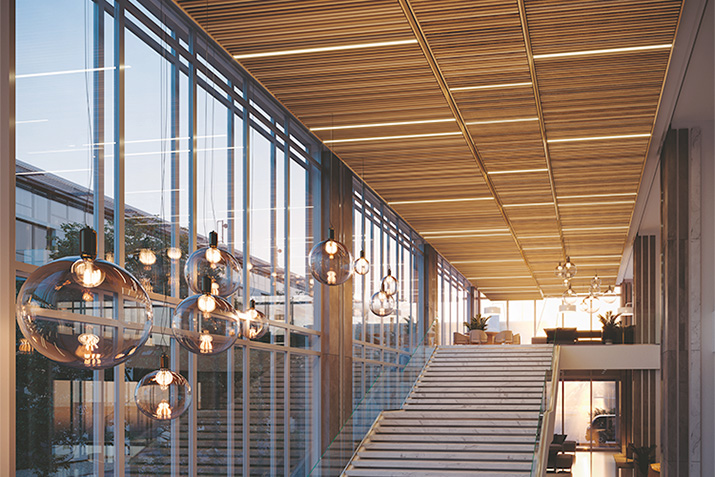 Enhanced structural design; available in 11 standard finishes.
With the introduction of WoodWorks® Grille – Forté Ceiling and Wall Panels, Armstrong offers the beauty of solid wood in the industry's largest selection of standard grille designs. Notched alignment backers improve the structure, minimizing the naturally occurring twist of solid wood.
---
November 9, 2022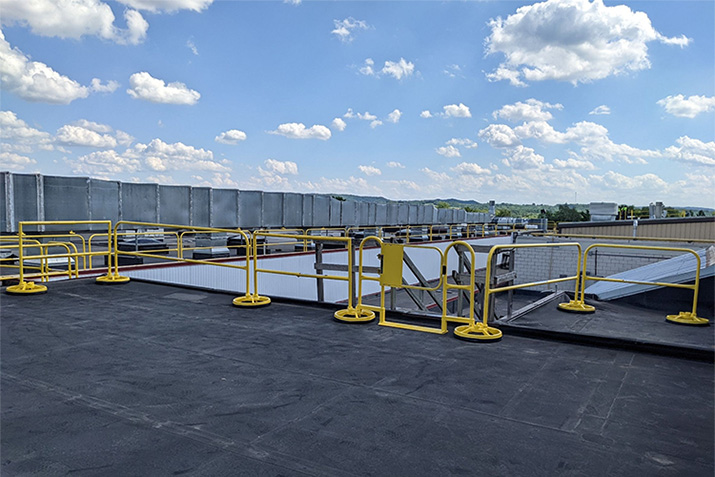 Did you know for the 12th consecutive year, OSHA has identified Fall Protection General Requirements (1926.501) as the most cited violation of the year with 5,260 infractions — more than double the second ranking violation.
Prevent these costly citations by being proactive. Check out SRC's diverse lineup of rooftop safety solutions to see how we can help you achieve total compliance!
---
November 7, 2022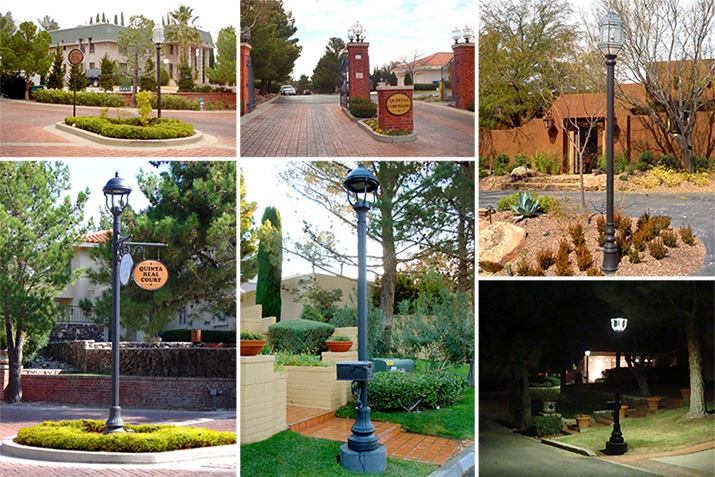 Niland manufactures the industry's largest and most diverse selection of custom decorative aluminum pole products. All of our antique street lamps are cast aluminum poles featuring four or five-inch fluted pole options, specifiable up to 16 feet. Choose your height with Niland and let our poles' flexibility suit individual area requirements for all of your projects. The ornate decorative cast base light poles are unitized in one piece construction and all exterior welds are finished smooth. Our in-house pattern and machine shop can duplicate any historic antique street lamp or street light post as part of our free design service. Show us an old photo of your old main street light pole and we'll handle the rest.
---
November 4, 2022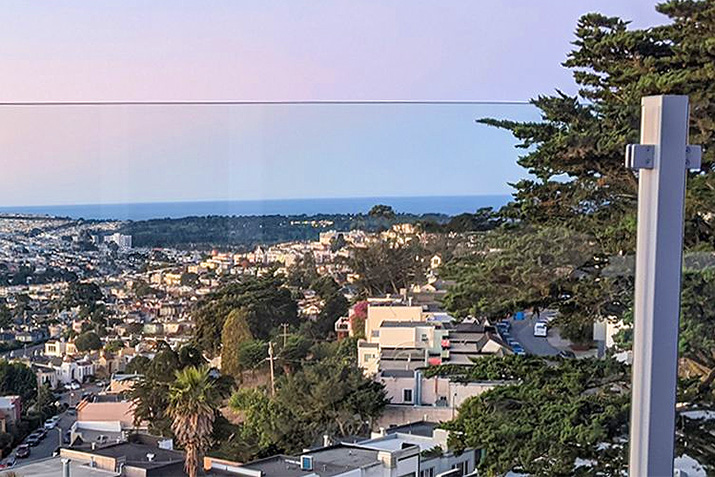 Posts and clamps suspend glass panels without the use of horizontal rails
eGlass Vision™ frameless glass railing system has no top or bottom rails, glass panels are attached by metal clamps. This system will make your patio or deck vision a reality.
Best glass railing kit if you're looking for the least obstructed view.
Replaces traditional rails with small clamps attached to aluminum posts.
No top or bottom rails reduces shipping costs.
Perfect for commercial or residential installs.
3 mount design options: fascia, deck mount & top mount.
Easy to clean panels repel water and oil, resist dirt, etching, and staining.
---
November 2, 2022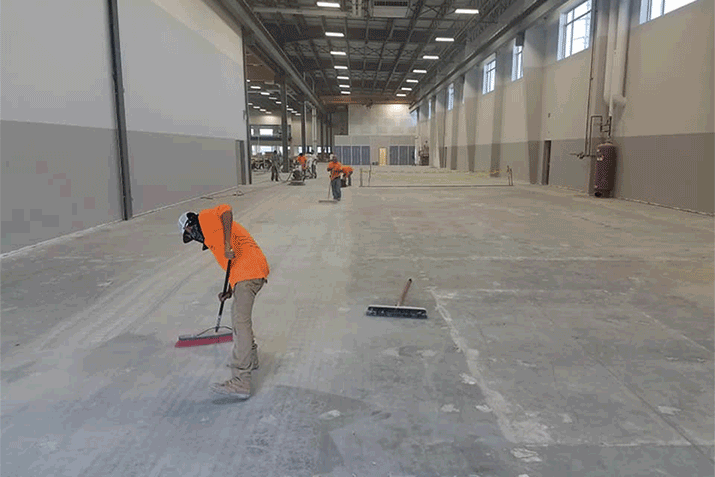 Sensitive electronics manufacturing facilities specify flooring in the dissipative range 1×10/6 – 1×10/9 ohms. Ohms = Resistance to Electrical Flow. In industries where electronic components are involved, static electricity can cause damage to electronic components, readings and data. Conduction through fingertips is the most common form for static electricity, while induction is the transfer of static electricity between certain types of materials.