architecture - engineering - construction
Custom Crane & Hoist Test Weight Systems from MarsMetal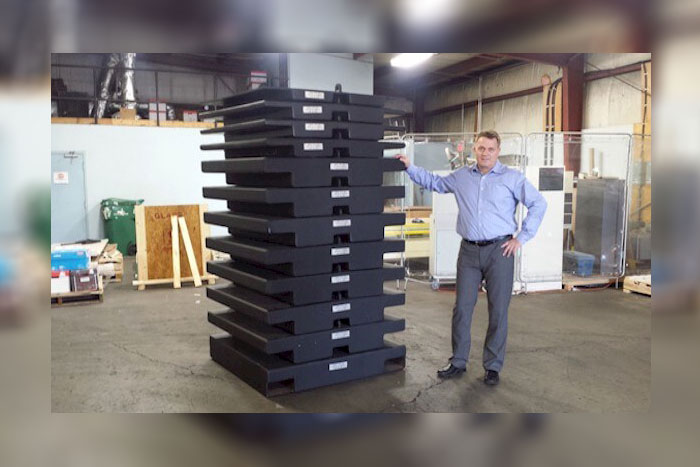 "…Crane & Hoist Test Weights for Certifying a Safe Work Environment"
MarsMetal designs and manufactures configurable test weight systems that exactly meet our customers' requirements. Test weight systems are an important component of being able to certify safe operation of crane/hoist equipment and those that may be in the general vicinity of these. Of equal importance is the periodic recertification of this equipment. It is critical to ensure that the lifting equipment in question is still able to operate at its original design parameters.

MarsMetal can design individual weights to achieve the desired total weight requirements by stacking or nesting weight combinations. This will allow you to test all lifting devices in your facility or every device manufactured. Each weight is clearly labeled to ensure that the correct combinations can be selected to suit your testing requirements.
Features & Benefits
Available in many design configurations
Lead filled weights for compact solutions (45% heavier by volume)
All Steel weights for low-cost solutions (490lb/cu ft)
Stackable sub-weights for easy test configuration
Clear labeling of each weight/stackable sub-weight
Lead weights durable in tough environments/no rust
Crane hook or forklift handling available
Applications
Regular crane/hoist safety certification
New device certification
See more information on our crane and hoist test weights here and feel free to contact our product engineering specialists at MarsMetal anytime for a consultation (877) 474-1889.
@MarsMetalCo #MarsMetal #leadcasting #leadfabrication #leadfinishing

For other relevant searches, you might want to try: