architecture - engineering - construction
Mars Metal: 42 Years of Providing Collaborative, Turnkey Solutions
Mars Metal Company has over 42 years of experience of innovation in specialty manufacturing. From concept to finish product, Mars Metal is proud to bring collaborative solutions to our customers.

Founded in 1979, Mars Metal is the specialty casting division of Mars Metal Group of Companies. In this division, our products consist of castings requested by customers in a variety of industries worldwide.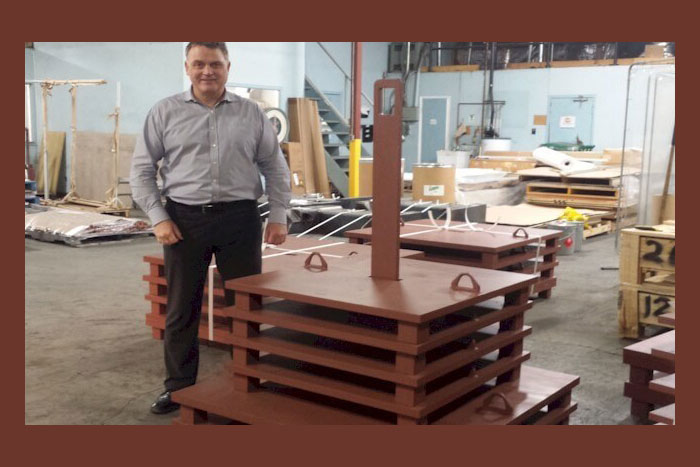 We offer the following services:
CAD assist services
Mold manufacturing
Custom and production casting
Metal fabrication, welding and machining
Surface finishing
Painting and powder coating
Apart from these services, Mars Metal Specialty Casting also supplies counterweights, test weights, lead pigs and ingots, alloyed lead, custom shot bags, nuclear certified lead castings, tungsten parts, and more. The diverse and specialized production facility at Mars Metal can produce lead castings from less than 1 lb. to over 150,000 lbs. in a single continuous pour. We offer worldwide shipping services that efficiently expedite our products to every corner of the globe.

Our specialization in Nuclear pours and certification along with our documented Certified Nuclear pour process enables us to complete any project to the highest of standards. As an accredited ISO 9001:2015 and CSA N299.3 registered company, we are proud to be a "made in North America" company with product distribution centers in Cleveland, Chicago, Seattle, Houston, Atlanta, Ft Lauderdale, and Toronto.

Our MarShield Radiation Shielding division manufactures and supplies highly specialized gamma, neutron and RF shielding products for the nuclear energy, nuclear medicine, medical, dental, veterinary and non-destructive testing industries. We provide any and every solution in Shielding.

Our MarsKeel division is the largest keel manufacturer in North America, providing custom and production keels and ballast to known builders and sailors worldwide.

The mission of the Mars Metal Group of Companies is to provide the highest possible standard of services to our customers. We strive to supply products that exceed our clients' expectations in every way. We recognize our responsibility to provide leadership in the provision of a safe and healthy working environment. Mars Metal is certified by the Ministry of the Environment and governing bodies.

Contact our product consultative specialists today!
@MarsMetalCo #MarsMetal #leadcasting #leadfabrication #leadfinishing

For other relevant searches, you might want to try: