architecture - engineering - construction
Boon Edam Speedlane Compact Swing Optical Turnstile
The newest edition to the Boon Edam premium range of swing barrier gates solves the issue of introducing security and safety into small and valuable areas of real estate spaces.

The Speedlane Compact delivers all you fundamentally need in a security lane; while confidently delivering all that is required to make your visitors feel welcome and secure – every day.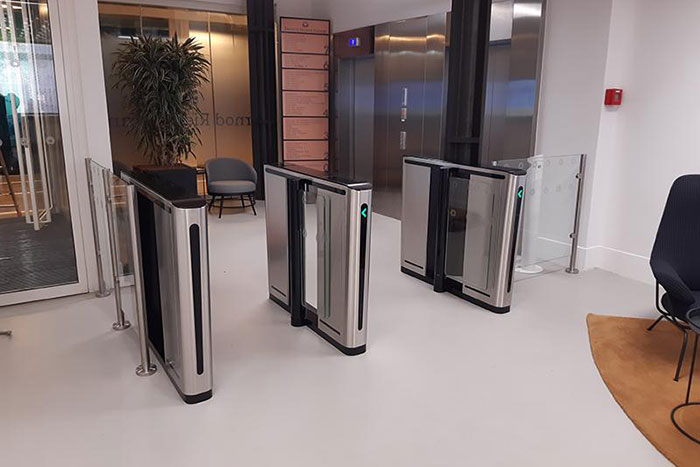 The Speedlane Compact is a trendy and functional addition to increasing security levels in your valuable area. Its small footprint in no way compromises its ease of efficiency as part of the contribution towards moving people safely onto the next point of their journey - using the latest technology.

Swing barrier gates are gaining in popularity as busy work and public spaces have to remain safe and secure. The Speedlane Compact offers excellent support to guards and staff responsible for authorized entrances into secured areas.

Intuitive user guidance
Tailgating, safety and object detection sensor sets, as standard
Easy installation
Generous interior space in the cabinet to allow a large variety of mounting positions for access control integration
Premium quality materials
Smooth, swing motion glass barriers
Short V-shaped cabinet with ergonomic design and small footprint
Flexible lane configurations
Universally understood and proven display symbols
@BoonEdamUSA #BoonEdamUSA #security #revolvingdoors #turnstiles

For other relevant searches, you might want to try: