architecture - engineering - construction
PIXEL - The Building Blocks of Great Design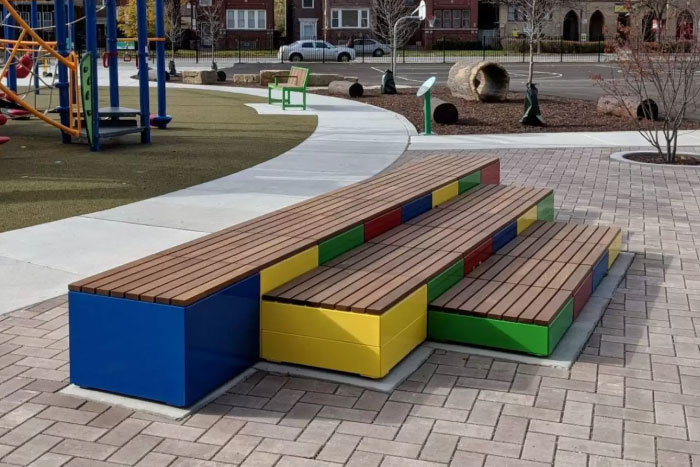 What defines the perfect space? Does it bring people together, forge new connections and instill a strong sense of community? Is it a place for colleagues and classmates to share ideas, for friends to catch up over lunch, or simply a place to be alone in a crowd?

With the Pixel Collection from Maglin, you don't have to choose. Simple in form and highly versatile in function, Pixel gives you the building blocks to design your ideal space. Pixel's playful building blocks can be configured for any space with the Maglin Product Builder allowing you to create seating that promotes social interaction and community well-being. And with fast, easy installation and near limitless possibilities for configuration, you can design as your needs evolve-all with Maglin's signature quality, comfort and sustainability.

New: Pixel Collection tops are now available in UV-resistant, maintenance-free HDPE. With two patterns, six colors, and three styles – backless, standard, and lounge – you can choose the right seating for any site plan.

Refer to Maglin's Layout Gallery for some design inspiration and pre-defined Pixel layouts. To download files, head over to the Product Data – Resource Library and search for Pixel.
@maglinfurniture #maglinfurniture #maglin #streetfurniture

For other relevant searches, you might want to try: