architecture - engineering - construction
How to Choose the Right Security Windows for Your Business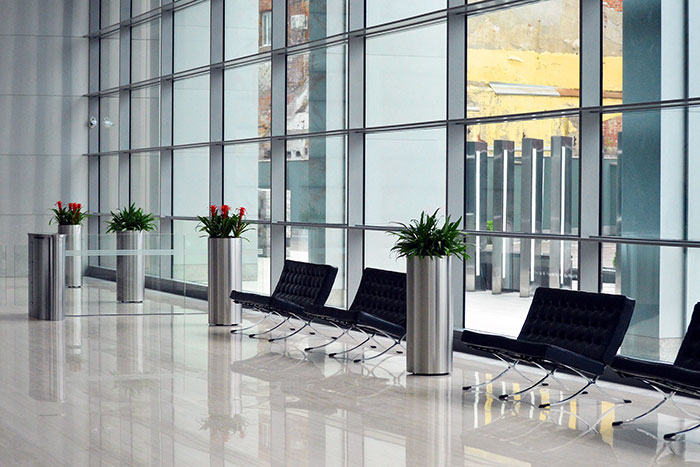 Businesses will always face certain challenges, and physical threats are no exception. A range of physical and online security measures can be implemented to ensure your business is optimally protected. For example, installing security windows and doors can act as a deterrent against physical attacks, attempted burglaries, and even environmental damage caused by hurricanes and other events. This blog post will focus on choosing the right security window for your business, as there are various options available, and the most suitable option will depend on several factors.

Assessing Your Business Needs
Before choosing a security window for a business, it is crucial to evaluate the business needs. Key factors to consider include the type of security threats the business faces or could potentially cause problems and other risk factors. After evaluating these, the most suitable window can offer protection from threats and other environmental factors such as light, noise, or temperature. Aside from choosing the right window pane and frame materials, other considerations for enhancing security include adding security bars, window locks, or restrictors.
Types of Security Windows
Security systems, like doors and windows, can be engineered in various styles and materials depending on the business's needs. Standard manufacturing methods include laminated, tempered, and polycarbonate windows, each of which has its own advantages. Standard security windows include casement, double-hung, impact-resistant windows, and customized solutions that many window manufacturers will provide.
Window Frame Material
Window frames can be made from various materials depending on their application and the required security level. Traditional materials for window frames include aluminum, wood, and steel, but other options are available. For security windows, not all materials will provide the required durability or strength to withstand an attack. Therefore, the most commonly used materials for security window frames are aluminum, composites, fiberglass, and steel.
Armortex and Security Window Solutions
Armortex has manufactured security windows and doors for various industries for over 30 years. Our blast and bulletproof security solutions are used in businesses, governmental organizations, hospitals, schools, and many other settings across the country to protect the lives of others. For additional peace of mind, we trade under an ISO 9001 quality management system to provide the highest quality products.
Our security windows offer solutions for various settings and can be partially customized to suit our clients' requirements. From aluminum storefront systems to bullet and blastproof fiberglass composite panels, let's look at what is available with Armortex.
Aluminum
Aluminum is used in security windows because it is a corrosion-resistant, lightweight, and high strength, and its properties make it highly resistant to forced entry and ballistic attacks. Armortex offers aluminum windows in the following styles: baffle frame, bullet and blast resistant 625 frame, transaction windows, and sliding windows.
Hollow Metal
Hollow metal is an ideal solution for security windows and is one of the stronger materials available for window frames. It is highly durable, affordable, and easily customized for specific applications. Additionally, hollow metal is reliable in absorbing and dispersing impacts, which reduces the chance of the material breaking or cracking. Armortex hollow metal options include metal split frames, transaction windows, operable frames, and sliding windows.
Stainless Steel
Stainless steel windows and frames are designed to withstand a range of ballistic attacks and environmental damage. It is aesthetic compared to other materials, resistant to rust and corrosion, and prevents windows from being broken into when under attack. A wide range of stainless steel options are available from Armortex, including C-channel windows, hinged panels, sliding, and transaction frames.
If you would like to purchase security window systems or require more information on choosing security windows for your business, contact Armortex today.
@armortex #armortex #safety #security #bulletresistant #architect #remodel #windows

For other relevant searches, you might want to try: